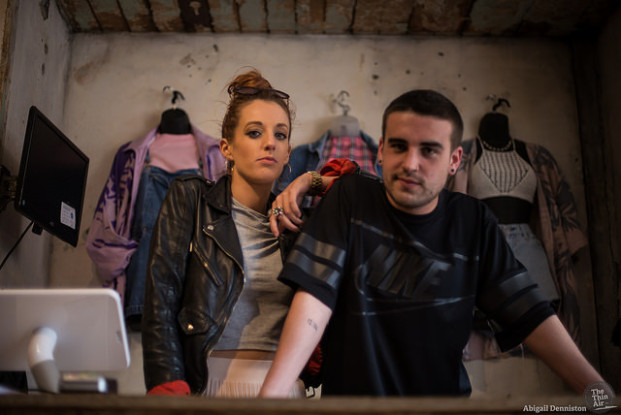 In the latest installment of DIY Dublin, Benni Johnston catches up with Emma and Dean from Nine Crows, a boutique on Ormond Quay Lower specialising in hand-picked vintage clothing. Photos by Abi Denniston.
Hi guys. Nine Crows is now well established as a go to place for great vintage finds and progressive fashion both the store and online but I've been aware of it in it's many guises for some time. Fill us in on the background of the shop to present day.
Emma: My grandmother left me tonnes and tonnes of vintage pieces that she had collected throughout the years, this definitely kicked off my interest in vintage.
Dean: My family worked for a charity, while I used to help them sort through stock for their shops I came across lots of amazing vintage pieces. Emma and I started doing vintage markets around the same time. We then found each other on Facebook and said "Let's open a shop!" We then opened the shop with the clothes we had, some hangars and 500 Euro! We learned a lot over the year and a half running that. Then together we decided to move online. We sold solely online for a year and then it really started to take off. We found our current store in November of 2013 and have been here and still selling online ever since.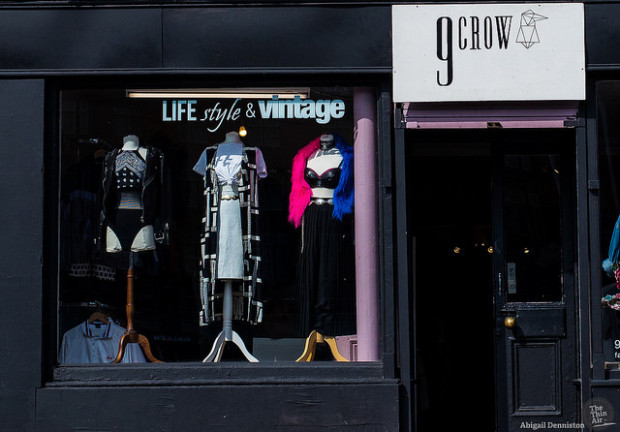 Lots of people dream of owning a clothes shop or record shop – was this something you'd always wanted and planned for or did it come about organically?
Emma: It came around completely organically. It wasn't something either of us ever had thought we would have done. However both of us had a mutual understanding that we wanted to work for ourselves.
There seems to have been an increase in the bespoke items in your stock recently – the pieces that you guys are making yourselves. Was this something you were thinking about exploring for a while or was it a case of just trying out new things?
Dean: Because we sell online, shooting only vintages pieces became quiet difficult. We wanted to add depth of product to our brand and so began creating our own pieces.
Lots of your models are locals from Dublin and there's lots of diversity especially in relation to body shape and size which is really refreshing. Tell us about this approach.
Emma: Our customer base is so diverse that we need to be constantly ensuring we're putting the right clothes on the right models so that people feel comfortable enough to wear buy and wear them.
Dean: I think it's really important for brands nowadays to cater for a wider audience. Fashion is changing!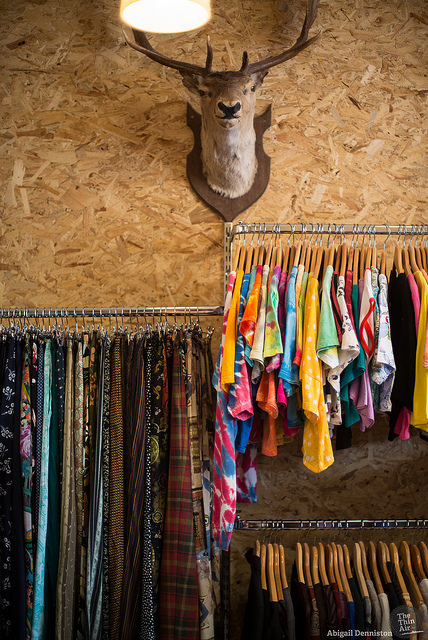 And on that topic, you've just launched a modelling agency. Tell us about this? How long was it in the planning? How has the response been so far? What are your objectives? What will set this agency apart from all the others
Dean: The agency started out of a necessity for our brand. We had been working with some other agencies and had found lots of difficulties while doing so. We decided to open an agency that caters to Nine Crows and other brands needs.
Emma: We understand what brands need from an agency. We offer more than just models, we have a whole creative team so we can literally be handed over a shoot and we can cover everything from makeup to styling. We started planning the agency and looking for models one month before we launched. It had to be done fast because we still run Nine Crows and didn't have a huge amount of time to invest only into the agency as festival season was starting, one of our busiest periods.
Dean: Our objectives with this are to create a more positive experience when dealing with an agency and we aim to diversify the Irish market and catch up with the rest of the world.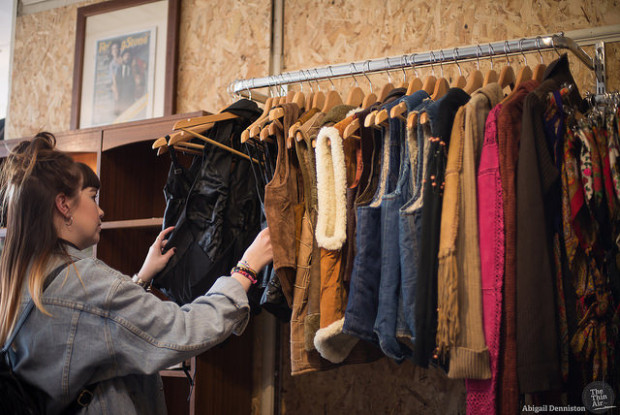 While plenty of shops continue to struggle in current the financial climate Nine Crows has flourished comparatively. Why do you think this has been the case?
Dean: Because we are not scared to adapt to what our customers want. We are a very fluid brand and we don't let our egos get involved with our business.
Social media is very recognisable as a strength of your business model. Tell us about your strategy regarding this.
Emma: If it weren't for social media we wouldn't have either business. It is the biggest necessity for any business aiming at the youth of today. We don't have too much of a strategy we just try to post frequently and post what we think the people watching want to see.
Do you remember a best piece of advice someone gave you when setting up the business? Or best piece of personal advice transferable across your career life as well.
Dean: The first thing my grandfather said to me when starting a business was "Don't let anyone's ego get involved with you business". We didn't really take it on board the way we should have but looking back now there were points when we probably should have.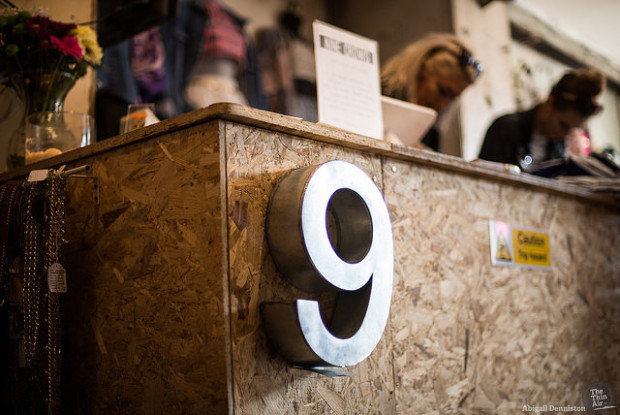 What's your best fashion advice?
Don't give a fuck!
Future plans for Nine Crows, plans you'd like the readers of The Thin Air to know about?
We've recently found an amazing manufacturer and we plan to go full steam ahead with our own products. We're not going to be doing seasonal collections, we just want to make awesome clothes that our customers can through on the whole year around!