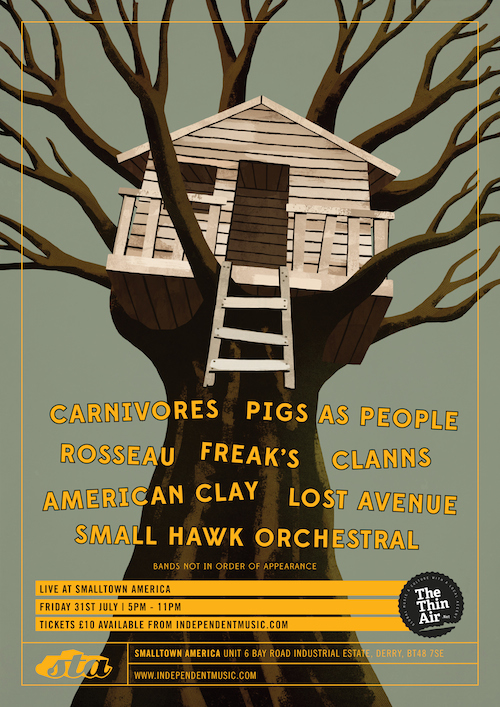 Co-hosted with yours truly, Smalltown America records will host their grand sixth All-Dayer this evening at STA HQ in Derry this evening from 5pm.
Featuring American Clay, Carnivores, Clanns, Freak's, Lost Avenue, PigsAsPeople, Rosseau and Small Hawk Orchestral, it is set to be yet another unforgettable, riff-fuelled happening from one of the country's finest labels.
Not able to make it? Never worry. Stream the entire thing below from 5pm! Better still, we will have videos from the All-Dayer coming on the site over the next few weeks.