Articles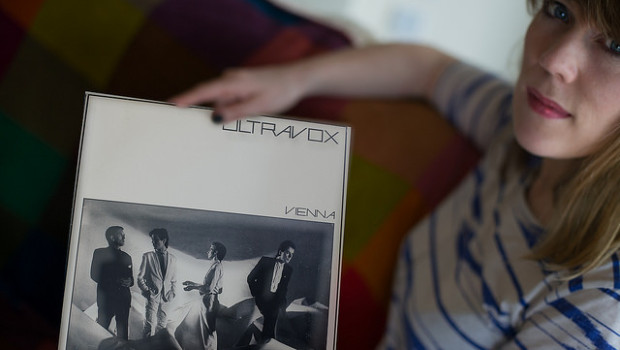 Published on July 14th, 2015 | by Brian Coney
0
Track Record: Michelle Considine (little xs for eyes)
In the latest installment of Track Record, Michelle Considine from little xs for eyes selects and talks about some of her all-time favourite records, including Björk, Future Islands, The Books and Patrick Kelleher and his Cold Dead Hands. Take it away, Michelle…
Photos by Abi Dennison
I was raised in a vinyl fanatic's household.  My dad had a huge collection of classic albums from the 1960s/70s and my brother had a massive 80s/90s album collection (I don't think he's ever bought a tape or cd in his life if it was available on vinyl!) so I was lucky to have a music treasure throve that I could explore. They both regularly would make me sit and listen while they put on an album to show me a song or some unusual instrumental part they thought I would like. I've this wonderful memory of Dad putting on Dark Side of the Moon for me for the first time when I was about 7.  He made me stand in the middle of the room between the two speakers and listen to the appegiated sounds (like speeding trains) and voices off On the Run tracing back and forth across the room from one speaker to another. These moments made a huge impact on me musically and I've always been interested in how different sounds can be used musically or how music can create an instant emotive reaction. So here's my list of top records in no particular order!
Prince and the Revolution – Purple Rain
I'll start my list on pretty much my favourite album of all time, Purple Rain. I'd listen to this album before I went to bed on my sister's kitschy, orange record player and I remember as a little kid, if anyone asked me, When Doves Cry and Vienna by Ultavox were my favourite songs ever! But every single song on Purple Rain is a masterpiece and I'm loving the fact that there's a huge embracing of this album still today with the likes of Bantum regularly performing his Purple Rain remix gigs, venues like the Sugar Club screening the film and holding Prince nights, one of my favourite bands The Chromatics doing beautiful cover of Computer Blue, the list goes on. This album has it all; heart-felt classics like When Doves Cry, some sexy hits Darling Nikki and some funky, dancey tunes like Let's Go Crazy! It's completely timeless and still influential on music to this day.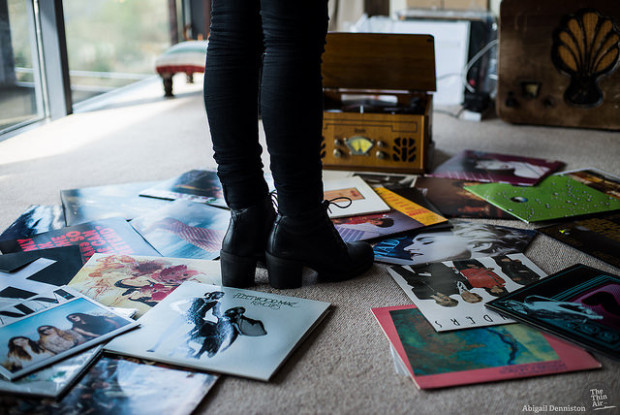 Italians Do It Better – After Dark 2
I first heard of Johnny Jewels in 2007 with the discovery of Glass Candy which in turn introduced me to a whole heap of similar bands under the Italians Do It Better [IDIB] label he runs, set up with Mike Simonetti in 2006. The label has been a definite contribution to the synth-pop, post-punk and Italo-disco revivals and has introduced bands like Desire, Glasscandy, Chromatics, Symmetry and Mirage each of which Johnny Jewels contributes to, in production and writing. He was asked to do the soundtrack for the film Drive which didn't end up being used (but he played a major role in the direction of the final soundtrack). His original effort is up on his Soundcloud as Symmetry/Themes for an Imaginary Film and definitely worth a listen. I know the Drive soundtrack was an influence on certain songs on 'Everywhere Else' e.g. Logical Love and I'm sure our use of synths in the band have been influenced by the IDIB label in certain ways. After Dark 2 (2013) is a brilliant collection of dark, sexy disco gems from a range of the IDIB bands including Glass Candy, Desire, Chromatics, Mirage, Appaloosa, Symmetry, Twisted Wires, Farah and Mike Simonetti and it's a definite inspiration for me. The vinyls (of which there are 3) are also clear which is pretty damn cool! (After Dark – 2007 is also great too but I don't have the vinyl!)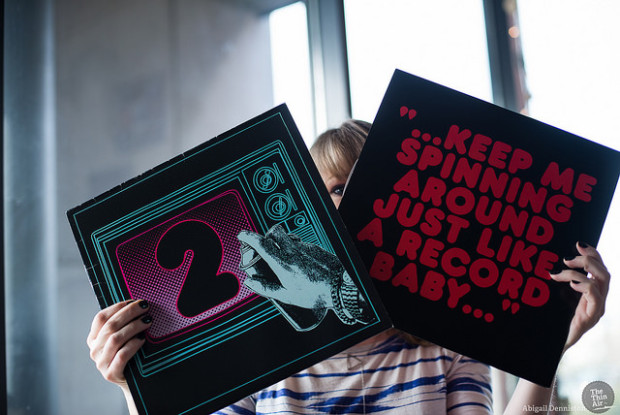 Björk – Vulnicura
Björk is a definite influence on my musical tastes and her experimentation with sounds, vocals (esp. on Medúlla) and beats are hugely inspiring to myself and little xs for eyes as we very much focus on vocal experimentation. Björk is a true artist and her latest album Vulnicura is another example of her genius. This album isn't an easy listen and completely captures her emotions at the time of its making, which revolve around her breakup with Matthew Barney. It's an album weighted with sadness, in its lyrics, drum and bass beats and the instrumentation has a heavy air to it. Her voice cuts through a concoction of rhythms and noises often twisted and distorted, pushing our ears to the max but giving an uplifting, hopefulness to the music. Vulnicura (meaning 'cure for wounds') completely captures the raw emotions of a breakup and it did bring a tear to my eye on its first listen. But ultimately to me the album is uplifting with the beautiful violins and strings, (15 in total, all composed by Björk) like a sign of hope on the horizon – and then Björk's voice which always contains an element of joy, openness and hope no matter what she sings.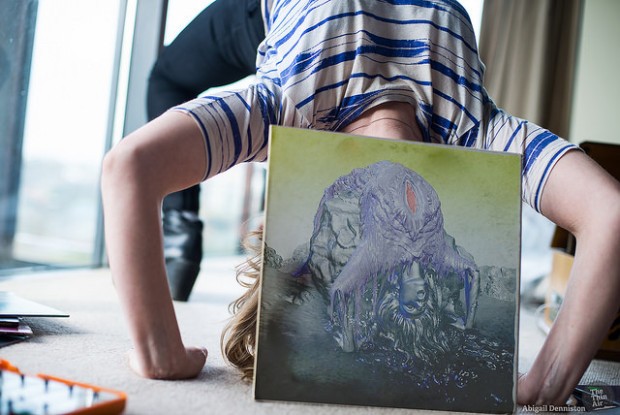 Patrick Kelleher and his Cold Dead Hands – Golden Syrup
Although Patrick's style has completely changed since making this album this is one of my favourite vinyls in my collection. Influences from the early 80s are obvious in his vocal approach and synthy, electro instrumentation and drum machines but he gives it a confident, contemporary twist with loops, reverb and technique. This is a really well crafted album and you can tell a lot of heavily contemplated musical decisions have been made on it. It's the perfect combination of dark lyrics and style with dancy pop music at its best. I especially like Seen Me Blue and Miracle Candle and I've danced around to these in my living room on a few occasions! Gouge is brilliantly dark and sexy too.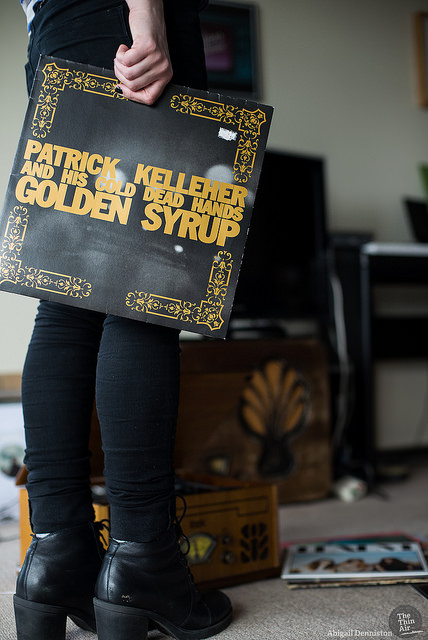 The Human League – Dare
Back to the 80s with one of my favourite albums Dare by The Human League. This is the perfect pop album for which Phil Oakey is very much responsible. A band known to undermine themselves a bit, Oakey is quoted to have said they've 'an embarrassing lack of talent' as none were trained musicians, yet this may have led to the wonderfully stripped back sound. My other band Colour Canyon's first release was a cover of Open Your Heart on this. Dare is really minimal and you can hear the sparseness and space between the sounds which I love. They've a knack of just using simple beats and rhythms drifting into appregiated keys and stripped back vocals to create perfect disco pop. They didn't take their music too seriously and had no qualms about saying they just wanted to make commercial pop which I (and I'm sure little xs) respect! I love this album so much that Harry and I covered Open Your Heart for the 2015 Record Store Gay compilation album, as our first release in our band 'Colour Canyon'.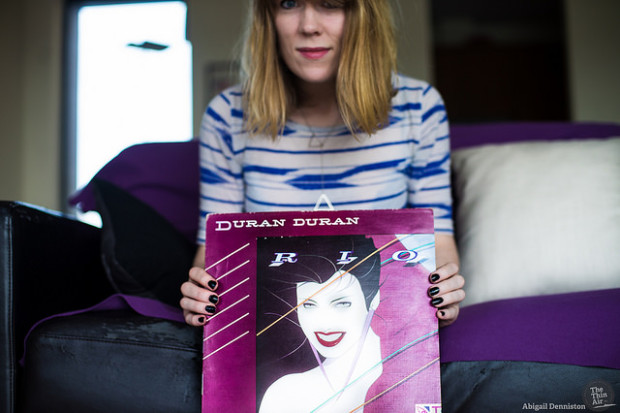 The Books – Lost and Safe
Harry (from little xs) introduced me to The Books' Lost and Safe and I adore this album. I've always had a big interest in bringing everyday sounds and samples into music and they're a great example of how to do this well. They use a range of samples in their music from voice samples, recorded, chopped up beats and stringed instruments and they've a really inspiring experimental edge to them. The album glides along from song to song with the beautiful soft vocals of Nick Zammuto in a flow that's cut apart by rhymic beats; clocks ticking, sampled voices and string recordings that range from delicate to aggressive. For our album 'Everywhere Else' we decided to do some field recordings as the album had a certain concept and feel of far off places that we wanted to capture. So we all trekked off to the Phoenix Park woods and made some vocals recordings for the intro to Phantom Wings, recording at a distance gradually walking up to the mic, chanting vocals while stamping on leaves and breaking branches used to create beats and rhythms. Harry and I also spent time in Malahide and Howth recording rolling waves, ripples, boats in the breeze and birds, samples of which feature throughout the album. The Books are quite inspirational in this idea; to just get out and record interesting sounds to intertwine into music and Harry did a brilliant job using them to link each song in beautiful musical interludes.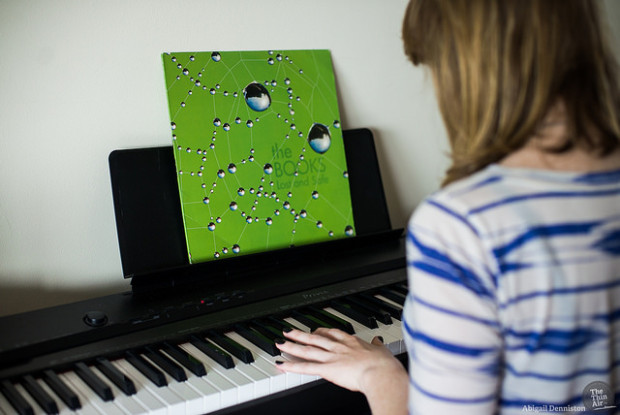 Joan as Policewomen – The Classic
Bennie and I are huge fans of the amazing Joan as Policewomen since I randomly picked up her first album Real Life years ago to give to Bennie for her birthday. Since then we've been going to all her Irish gigs, of which she's played many. I got her latest album The Classic at her last one, where we were pretty much like groupies standing two feet in front of her in the audience, eye-level to her unshaven legs (so rock'n' roll!) and queuing up to meet her after and get her to sign her album for us. This album kicks ass with heavy beats and her strong commanding voice. She's a big inspiration being a multi-instrumentalist and hugely talented writer and Bennie and I definitely get inspired at her gigs on a performance and musical level. In fact our intro to Phantom Wings at our album launch in Whelan's was inspired by that gig, where all her band members came front of stage and performed title track The Classic as an a capella vocal piece with mics in hand.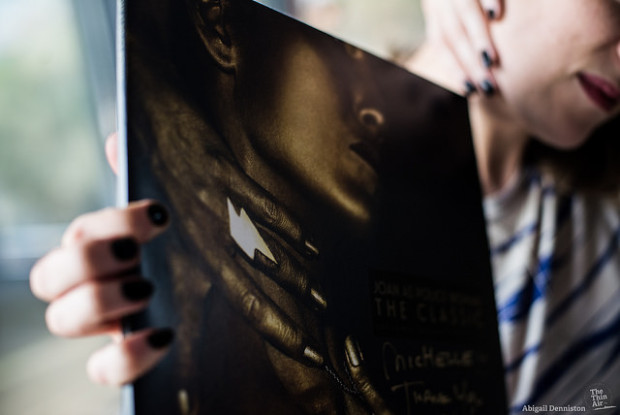 London Grammar – If You Wait
London Grammar are another band that have blown me away vocally whom I first discovered through the KEXP live sessions online. I instantly wanted their album on vinyl and had to buy it from the UK as it wasn't available in Ireland at the time. I do a lot of drawing and when I'm working I listen to this album on repeat. Hannah Reid's soaring vocals are pretty hypnotic and it's the perfect music to work to. They were my favourite act at Electric Picnic last year and Reid's song lyrics are really genuine, about life and love – you can tell she sings directly from the heart which is something we strive for vocally in little xs for eyes. Her live intros to Hey Now are something to behold and they do a great cover of Kavinsky's Night Call from the Drive soundtrack on their album.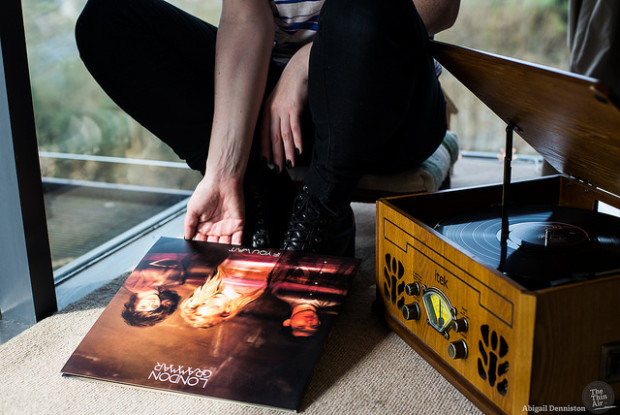 Ultravox – Vienna & Duran Duran – Rio
My love of 80s synth-pop comes from having a brother 8 years older than me with a massive record collection which I adored. He introduced me to many bands including The Human League. Two albums in my collection reflect this and they're Duran Duran – Rio and Ultravox – Vienna. Ultravox's album Vienna's title track has been one of my favourite songs for as long as I can remember. The album is worth a listen if not for just this beautiful track but it's also a fun album. A bit of cheese with arpeggiated beats, synthy violin sounds and fast paced songs like New Europeans and Mr X and then Vienna to completely change to mood.  Duran Duran's Rio I just love. My favourite song is The Chauffeur. It's dark and sexy and I love Simon Le Bon's voice in this. Save A Prayer is another great track (they know how to key change!) and of course the title track Rio. Always good at parties!
Future Islands – Singles
I'm going to throw Future Islands – Singles in here as they've brought a lot of the 80s sounds and styles I love into a more contemporary feel and because they've just so many good hits. I can't pick any favourite songs on this album as they're all amazing.  It sounds like it's a 'best hits' album (especially with that title) but they're just a hugely talented band! I've seen them live a few times and nothing can beat seeing Samuel T. Herring perform but listening to them on vinyl with some good speakers lying on the floor is the next best thing. My favourite way to listen to records!