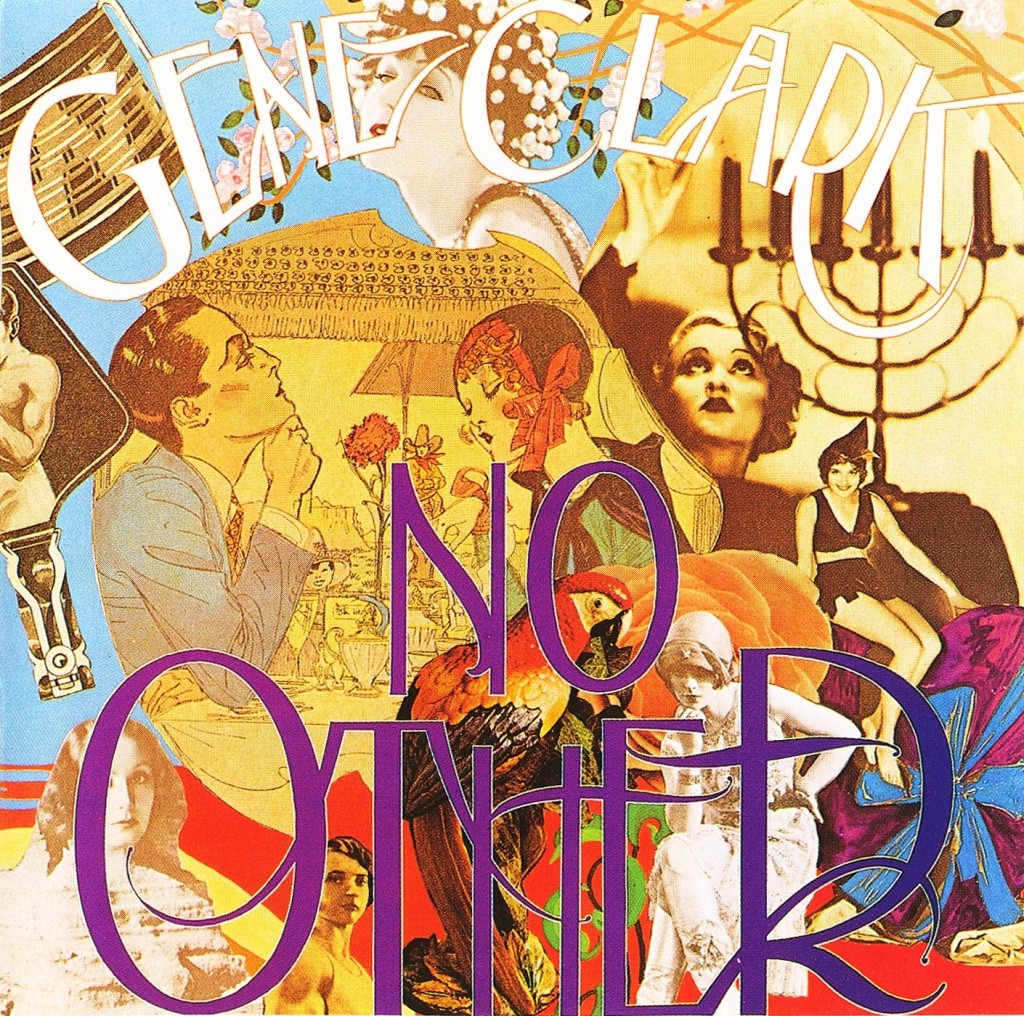 Gene Clark was the Byrd who couldn't fly.
If that sounds trite (and let's face it, it is) consider the facts. Clark was one of the original members of America's answer to The Beatles, and whilst Roger McGuinn was the frontman of The Byrds on hit singles like 'Mr Tambourine Man' and 'Turn! Turn! Turn!', it was Clark who provided the majority of their self-penned material during his tenure with the band.
But, in an irony that would be delicious if it wasn't something that happened to a living, breathing person, Gene Clark was afraid of flying. In 1965, with the band entering into a more jagged, experimental phase that would lose them a lot of fans, but ultimately secure their legacy in the pantheon of rock music, Clark was unceremoniously dumped from The Byrds, ostensibly over an altercation over flying. The reputation of The Byrds was built upon their studio recordings, and live performances were frequently tagged with the word 'brittle'. Throw in a singer and songwriter who can't travel or tour, and the band's commercial fortunes continued to plummet to the earth.
But where Clark really should have soared was on his 1974 solo album No Other. A lush, dense, and beguiling album, it was a state of the art studio construction that should have found him elevated to the upper echelons of popular music, but instead found him being cast out to obscurity and depression. In an ideal world, you wouldn't need to bother reading this to know how good No Other is. But this isn't an ideal world.
The Byrds are one of the great American bands, an outfit whose reputation far outweighs their commercial success. From the baroque folk-rock of their early albums, to the psychedelic attack of records like 5th Dimension and Younger Than Yesterday, through to the country stylings of Notorious Byrd Brothers and Sweetheart of The Rodeo, they led the way, and countless bands have drawn from their wellspring of creativity over the years. As the public lost interest, contemporaries started paying more attention, and it could be argued that The Byrds were the first "band's band", adored by fellow musicians, and ignored by record buyers.
Their career had ground to a halt, with Roger McGuinn being the sole remaining original member in 1972. Thanks to an exceptionally complicated and fragile series of contracts and agreements, the five original members found themselves in a studio in 1973, recording an album that would be released under the blunt title of Byrds. The album was a modest hit, but is a difficult album to love, revealing more about the then current fascinations of the individuals involved than any sense of legacy for their earlier achievements. However, after several years in the wilderness, Clark's contributions were singled out for praise by critics, and record industry mogul David Geffen was impressed enough to put Clark in a studio with a team of crack session musicians, and a substantial budget.
Starting with the amiable country shuffle of 'Life's Greatest Fool', No Other puts the plaintive vocals of Clark front and centre. The years had been kind to his voice, and whilst it lacked the earnest vulnerability of yore, a world weary drawl has crept into the edges, perfectly gelling with the material on No Other. If Clark sounded 'lived in', it was because he was, having struggled with alcohol and drug problems. As a former Byrd, he still had access to a Hollywood jet-set lifestyle that featured the likes of David Carradine, Dennis Hopper, and many others. Whilst Clark would deny that drugs had played a role in the writing of the album, there's a cosmic spaciness that defines the album, and if it's loosely a country rock album, the country in question isn't likely to be found on earth.


'Silver Raven' is majestic, a yearning guitar creating an atmosphere of ethereal contemplation. Clark's lyrics are philosophical, in the psychedelic sense of the term. "Have you seen the old world dying, which was once what new worlds seem? Have you seen the silver raven, she has wings that barely gleam," sings Clark, as a supple bass caresses the melody, without ever overpowering it. There are questions here, but no answers. Taken as a whole, the lyrics to No Other seem hard to pin down, not quite adding up to one viewpoint or the other. But perhaps, rather than being confused, this was Clark revealing that he didn't have the answers, and that maybe this was the whole point? Better to be the seeker, than to keep the secrets.
This mystical vein of songwriting continues with the title track, which almost coalesces in front of the listener, before sliding into view on a wave of massed bass. This huge multi-tracked bassline carries the song, with Clark creating a cynical, hard-bitten feel, that's hard to place. It's dark, without ever being specific, and reveals one of the great charms of No Other; these songs are set within their own soundworld, and that's a place very different to anywhere you or I have ever been to. It's not a particularly urban sounding record, but nor is it a rural sounding one either. Day or night seem to bear no relation to what's happening, and the only predominant location that seems to be conjured is the studio, the blinking red recording light providing the only point of focus for Clark and his assembled crew of musicians.


And then, as the strident bass of 'No Other' retreats into the nether, collapsing in a cacophony of shakers and backing vocals, a devilish invocation of evil, we find a sense of hope. Announcing its presence on a pensive duet between acoustic and electric guitar, 'Strength of Strings' tentatively claws itself into birth, layer upon layer of sound and melody building, Clark's wordless vocals shimmering on the horizon, providing the most distant echoes of those celestial harmonies of The Byrds. Then, about a minute and a half into the song, the band crashes in, and we are swept along on the sound. As Clark shouts into the void, "In my life, the piano sings, brings me words that are not the strength of strings," we feel exactly what he means. We might not understand it, but we feel it. This is the biggest moment on the record, a sense of high drama stemming from the powerful mesh of instruments that carry this epic melody, with Clark tied to the mast in the midst of it all, daring fate to strike him down.
The remainder of No Other, whilst a solid reminder of the songwriting prowess of Gene Clark, struggles to live up to the near-mythic impact of these first four songs, but there's no shame in that, none at all. With No Other, Clark had created a uniquely brilliant album, a record that wages war for its own soul, and leaves the listener to decide the outcome.
However, it was also an album that was significantly over-budget, and one that lacked anything resembling a single. With a piece of work that allegedly cost over $100,000, made by a performer who refused to perform, David Geffen was left with an utterly uncommercial product, and it's fair to say that No Other was dead before it was even born.
The record trickled out, garnering some nice press, but leaving only the most miniscule dent in the real world, and was deleted by 1976. For a long time, the perception was that No Other was an overblown, expensive mess, and that there was no market for such a thing. The failure stung him hard, and with such an albatross around his neck, Clark found it difficult to get his career back on track. By the time of his death in 1991, his entire post-Byrds output amounts to five records, and a handful of collaborations.


The post-script to all this is that the reputation of Gene Clark has continued to grow with every passing year, and he's now shown a level of love and respect that is unlike anything he received during his lifetime. No Other eventually blossomed into the masterpiece that Clark knew it was, and these songs have rightly been lauded by a whole new generation of fans and performers. The expensive, studio-bound sound that Clark invested himself so heavily in would eventually yield dividends for Fleetwood Mac, and their 1977 album Rumours bears more than a passing resemblance to Clark's neglected record. With the benefit of hindsight, perhaps the timing was just wrong.
Regardless, an air of mystery and sadness still clings to the memory of Gene Clark, the beautiful boy with the distant eyes who was briefly a teen idol, before the world forgot about him. But with No Other, he flew further and higher than anyone else, and it's only now that we've been able to catch up with him. Steven Rainey