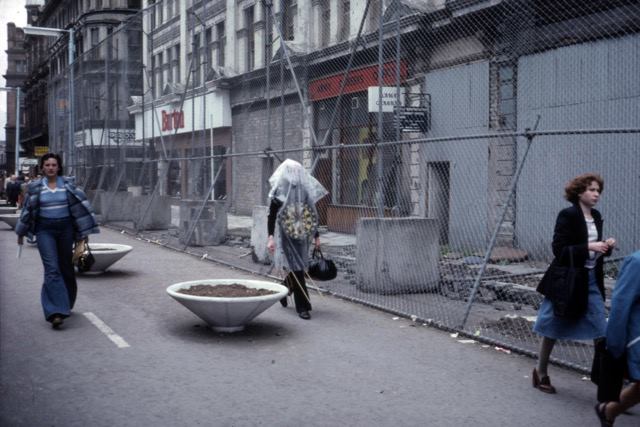 This August is proving to be a busy one with events continuing throughout the summer months and some great shows to get out and see. After the rather hectic Late Night Art in Belfast last Thursday, it's good to call round and see the new exhibitions at a more relaxed pace when things are a bit quieter. Definately check out 'Because these Reds' by  Ciarán Wood at PS2 on Donegal Street which continues until the 15th August.
I would also recommend dropping into the Mac today or tomorrow to witness the screening of the 'Creative Time Summit'. The Mac is screening live the series of talks and events from the Venice Biennale in the Upstairs Theatre. The schedule can be found here.
Golden Thread – Belfast
 'PERFORMANCE ART + NORTHERN IRELAND'
13 August – 30 September
Opening on Thursday night at 6pm is this much anticipated exhibition cataloging the progress of performance art in Northern Ireland. Curated by Christa – Maria Lerm Hayes and Brian Connolly the show will feature a line up of performance events throughout August and September. Details of the performances are listed here. http://goldenthreadgallery.co.uk/event/performance-art-northern-ireland/
Art Box – Dublin
Richard Forrest – PROCESS.
14th August – 31st August
Richard Forrest is completing a residency in Art Box throughout the month of August. He has been working in the space since the 31st of July and is creating a site specific installation. The residency space will be open to the public from the 14th August. (Open evening this Thursday at 6pm) You can follow the documentation of Forrest's work and find out more about the artist on their website.
126 – Galway.
Primary Resource #4: MART States of Being
August 13 – August 29
An exhibition featuring the work of Colleen Keough, Vanessa Daws, Francis Fay, Eleanor Lawler and Katherine Nolan the show focusses on aspects of performance. This new show made in collaboration with MART emphasises the relationship of new media and performance within this collective. Opening on Thursday night at 7pm.
Project Arts Center – Dublin
David Claerbout.
14th August – 10th October.
Project Arts Center opens on Thursday night with the preview of its newest exhibition by David Claerbout. The exhibition is made up of Claerbout's projection works which will be shown in sequence. The artist will be giving a talk before the opening of the exhibition on Thursday at 5pm.