Features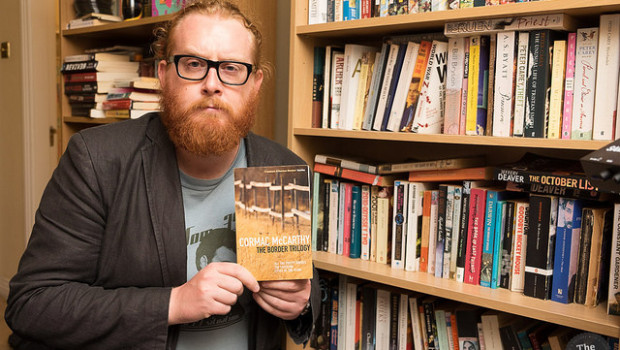 Published on September 24th, 2015 | by Loreana
0
Bookmark: Will O'Connor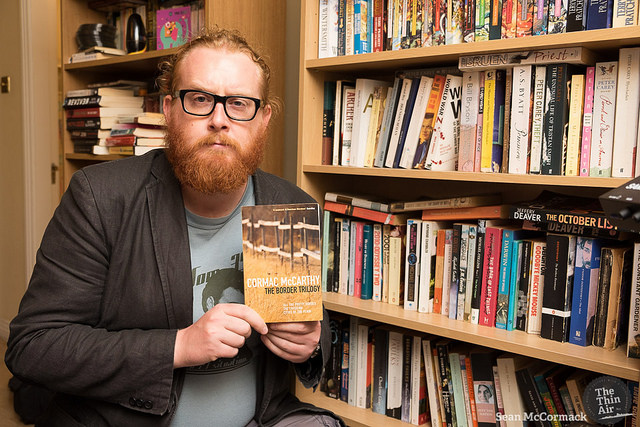 Will O'Connor is a producer and recording engineer based in Galway. His band Grounds For Invasion released their debut album Dying Stars in February. He mostly reads fiction. Photos by Sean McCormack.
Cormac McCarthy – The Border Trilogy
It's hard to sum up what McCarthy did with these novels. Yes, they're violent and tragic, but they're also fiercely beautiful. Have a Spanish-English dictionary handy.
* Although this might be me being an arse again.
Raymond Chandler – The Big Sleep
Thrilling, funny and entertaining. Guy drives around a lot, gets punched a lot, drinks a lot, meets lots of inexplicably flirtatious women. The plot of The Big Lebowski is cobbled together from Chandler's Marlowe novels. Every time someone socks Marlowe in the jaw, I laugh. You probably will, too.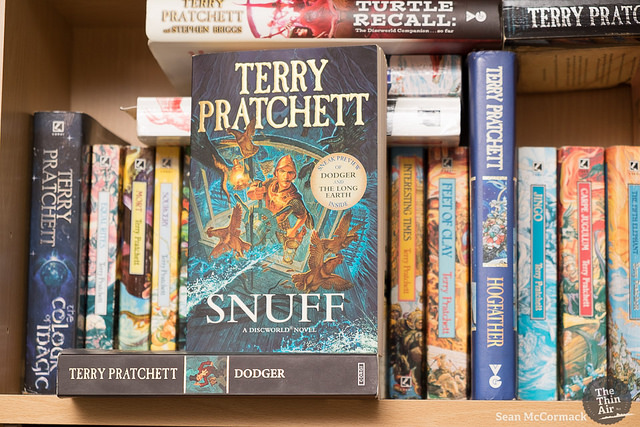 Terry Pratchett – Snuff
For a long time, I sceptically judged Pratchett's books by their covers. Just to prove myself right, I bought Going Postal. I ploughed through it in a couple of hours and discovered I hadn't, in fact, been sceptical, I'd been an arse. Pratchett's understanding of humanity, and his talent for pointing out how ridiculous we all are, is unmatched*. Snuff is one of my favourites, it's one where Terry's lost his patience with mankind's bullshit and is rather angry about it.
Ernest Hemingway – For Whom The Bell Tolls
For people that haven't read his stuff, it's easy to assume that Hemingway wrote weighty, dusty, boring books. He didn't. This is one of the most exciting, beautiful, action-packed books I've read. In fact, it's going back into the 'to-read' pile. Deserves its reputation.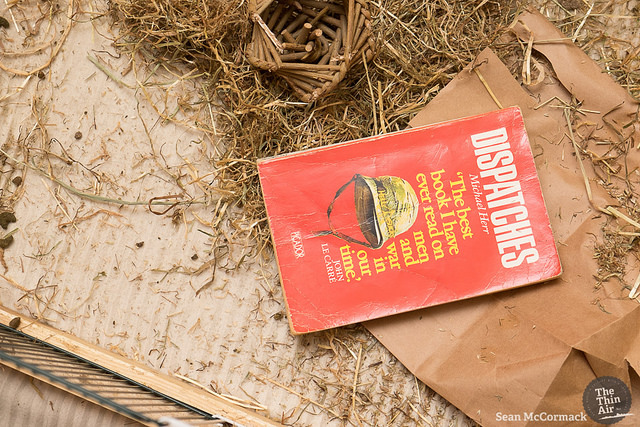 Michael Herr – Dispatches
I think I'm on my 3rd copy of this, I keep giving it away to people, who keep giving it away to people. A gripping (gonzo-)journalistic account of the Vietnam War.
John le Carré – Tinker Tailor Soldier Spy
Took this on holiday, within 12 months I'd read most of his other books. I'd always assumed he was a hack, a lá Tom Clancy, Michael Crichton etc. I was wrong. A page turner with brains (despite the absence of any well-written female characters). Not only is it a great read, it's also a fascinating account of how espionage actually functioned during the Cold War. It also has one of the most well-constructed, twisty plots I've come across.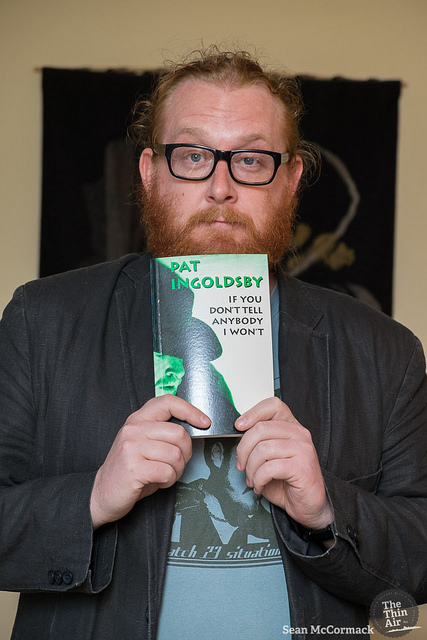 Pat Ingoldsby – If You Don't Tell Anybody I Won't
I had a chat with Pat one day on Dame St. that changed the way I saw my place in the world (no, really). I haven't seen him since, but I wouldn't be working in music now if I hadn't stopped to buy a book off him. He's got a terrific eye for Dublin and Ireland, I don't know why he isn't a household name anymore.
John Steinbeck – East Of Eden
There had to be a Steinbeck, and it was either this or The Grapes Of Wrath. This is a vast, glorious novel. I'll be re-reading this when the evenings get long in a few months.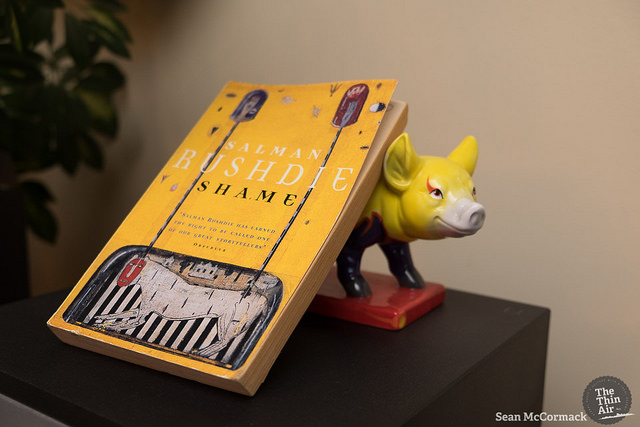 Salman Rushdie – Shame
Midnight's Children and The Satanic Verses steal the limelight (and they're both varying degrees of excellent), but Shame is their equal. Plus, it's an easier introduction to the whole 'magic realism' thing. See also, The Master And Margarita, by Mikhail Bulgakov.
William Faulkner – Absalom, Absalom!
Faulkner isn't always an easy read (The Sound And The Fury is pretty much a slog for the first 200 pages), but I've always found his novels incredibly rewarding. He has a lot to say about family and the human condition, he's more skilled than most at saying it well.