Live Reviews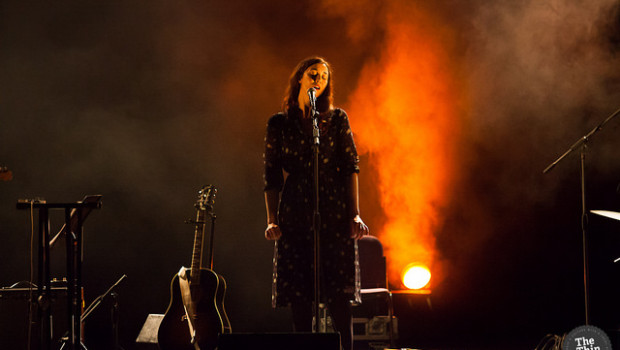 Published on September 22nd, 2015 | by Kelly Doherty
0
Lisa Hannigan & Aaron Dessner @ Cork Opera House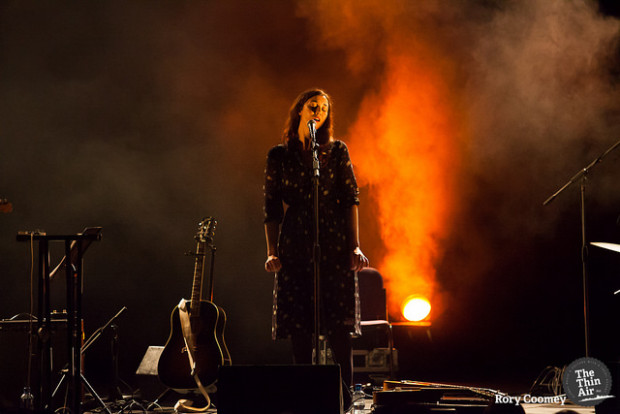 It's a Friday night like no other of the year in Cork City when Lisa Hannigan and Aaron Dessner take to the stage in Cork Opera House. Where the streets would normally be filled entirely with workers seeking their weekly escape from the monotony of paid employment in the corners of Cork's pubs and clubs, this particular Friday is a night to remember rather than to numb. With the collision of the annual Irish initiative, Culture Night, and the Bryce Dessner curated showcase/festival, Sounds From A Safe Harbour, the combination of Irish folkster Lisa Hannigan and The National's Aaron Dessner seems just another splash in the large pond of entertainment for the night. However, as the audience are soon to learn, they've chosen the best place to spend the special evening.
Dessner and the perpetually sweet and enthusiastic Hannigan amble before their audience  to instant technical issues, dealt with as humbly as any duo at a local open mic night. Their unassuming manner is a precursor to a set that, although quiet and unshowy in it's nature, packs a subtle, magical punch. Dessner reveals that the vast majority of their set is to come from recent recording sessions for an upcoming collaborative album between the two artists meaning that the material is largely previously unheard. Not that that hinders the performance, in fact, there's something a tiny bit special about being let into the secret at a stage when, as Dessner admits, they're still working the songs out.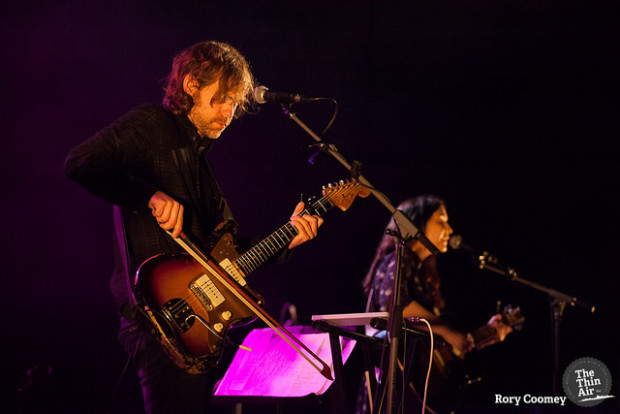 The tracks are largely gentle and slowly unwinding – Dessner's twinkly, precise guitarwork intertwines beautifully with Hannigan's warm, tender croon. Darker than Hannigan's usual material but a lot more stripped back and folksier than Dessner's day job with The National, the set captivates the audience with its atmospheric nature and Hannigan's mesmerising stage presence. Mid-way through, the band take a break and leave Hannigan to perform a series of audience pleasers – 'Knots', 'Little Bird' and 'A Sail' – all of which sound luscious and exceptionally professional and precise and display why she is one of the best artists at what she does.
Maybe what's so special about the show is to see such a homegrown talent in the form of Hannigan more than holding her own among a line up of internationally renowned acts and sharing a stage with members of one of the world's biggest bands. She is not merely a token 'support Irish music' act on the line-up, she is a highlight. A magical night for all involved. Kelly Doherty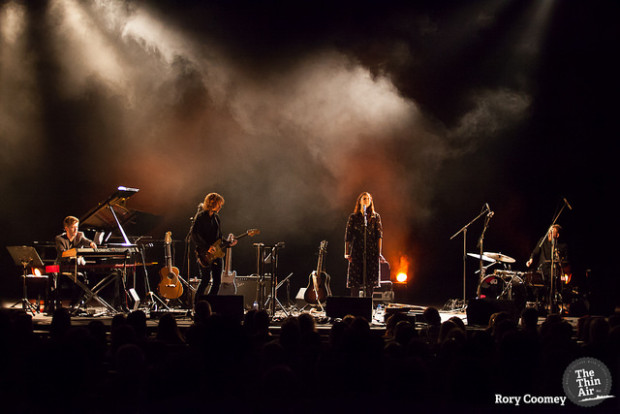 Photos by Rory Coomey