Articles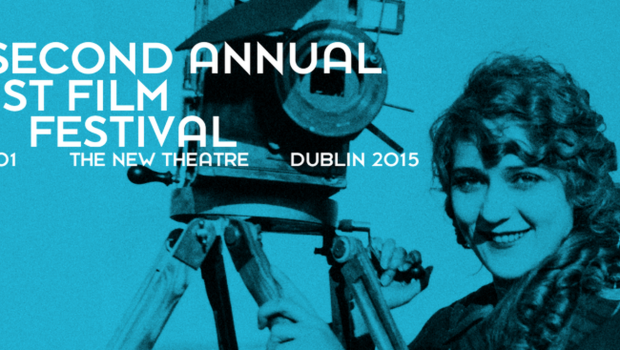 Published on September 30th, 2015 | by Eve Rosato
0
Preview: Feminist Film Festival

That there is such a thing as a Feminist Film Festival in Dublin, and that that festival is celebrating its second year will be both a surprise and an annoyance to some people. Probably the same people who ask why BBC Radio 4 still has a daily programme called Woman's Hour.
But to those people I say, consider this: currently there are 22 female presidents, prime ministers, and other heads of state in the world. That compares to 174 male world leaders. Odd that, considering that men only make up 50.4% of the planet's population. Odder still is the fact that our media, and we as society, haven't in the last couple of decades put this problem particularly high up the agenda, and while we have seen improvements, women are still the exception, not the rule.
However, third-wave feminism has become very in-vogue with celebrities in the last few years, and with the explosion of mass media our society has come to understand the world through the sphere of celebrity, and not through the sphere of politics. So when Emma Watson tells us that there are serious gender inequality problems across the world; or Salma Hayek claims that cinema does not respect women's intelligence and Cate Blanchett rails against the view that the female experience is "niche" many people start thinking about feminism in a way they wouldn't have before.
Culture is the sphere in which our society discusses and comprehends issues; therefore film is one of the critical tools that can be used to redress societal imbalances. And no place in Western society does imbalance require redressing more than the film industry. The UK Box Office Top 15 this week features only two live action films where women play leads or co-leads, proving that in the movies (and therefore to an extent in society at large) women's experiences are still niche; this is why we need events like the Feminist Film Festival in Dublin, events which hope to "help counteract the mis/under-representation of women in film", as their mission statement goes.
If you're still with me you probably didn't have to be convinced that Dublin needed its own Feminist Film Festival; you most likely believe that Fey and Poehler are the best comedy double act since the Two Ronnies and wish that you had been smart enough to start your own band called The Glorious Steinems, just like those kooky 90210 characters (circa 2011). Nevertheless, there is a Dublin Feminist Film Festival and it is happening soon!

From the 30th of October to the 1st of November The New Theatre in Dublin is playing host to a variety of films deemed to be feminist by the panel; these include the French New Wave Cleo from 5 to 7 directed by Agnes Varda in 1962. Varda's early masterpiece is the portrait of a beautiful young singer in the two hours in which she awaits a cancer diagnosis. It is black and white and existentialist all over, not for all perhaps, but a feminist classic of sorts.
Babadook; the relatively new film which has somehow gained a sort of cult status will also be screened. For those of you who have been living under a stone it is a psychological horror story of a mother and son and is the directorial debut of Jennifer Kent. Mark Kermode basically wanted to make love to this film so if you are a feminist and a horror fan this should be your pick of the festival.

Also on show will be the Irish premiere of Mary Dore's 2014 short She's Beautiful When She's Angry: a documentary style film looking at the women's liberation movement from 1966-1971. The New Yorker called it "informative and stirring": I imagine many attendees of the Dublin Feminist Film Festival will be looking to be both stirred and informed so this seems a shrewd choice by the panel.
Also programmed are themed talks ('Women in Horror' looks rather brilliant), discussions and Q&As as well as a several other films, and all proceeds go to Sasane, a Nepalese charity that work with female victims of human trafficking, and, if you need further convincing, Mary Pickford, "the girl with the curls", is their poster child! Eve Rosato
Go to the Feminist Film Festival website for full listings and info.