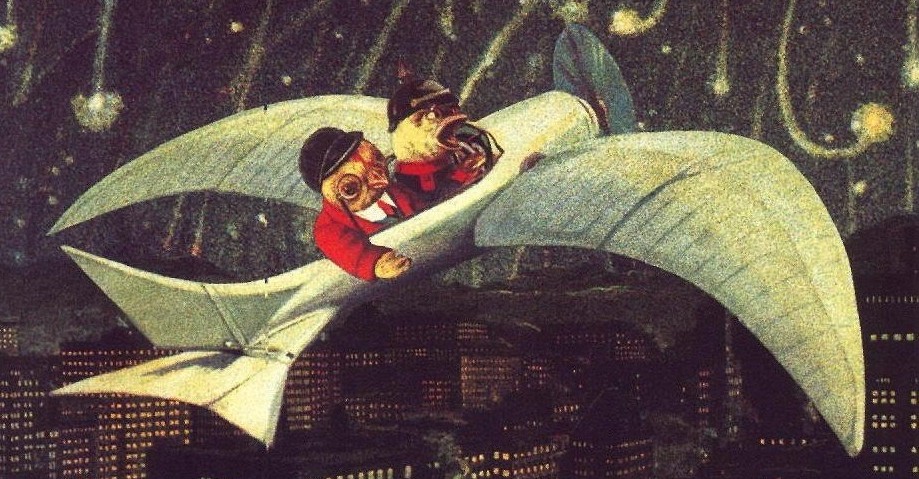 Today marks the 20th anniversary of Mellon Collie and the Infinite Sadness by the Smashing Pumpkins. A seminal album in the canon of alternative rock, but one that struck a chord particularly with our contributors and musicians in Ireland who are self confessed Pumpkinheads. We've collected their thoughts and stories below on the record and why it's left such an everlasting impression on their lives.
My first glimpse of Mellon Collie was staring at the video for '1979' on MTV, standing in a queue at burger king as a snotty teen. The moment I heard that song, I was overwhelmed by the sense that I had known this song, this band my whole life. That sensation was solidified a few weeks later; while staring at the monstrously long track listing amongst the strange and ominous artwork, my first listen captivated me like no other piece of music ever has or probably ever will. Mellon Collie is not just an enduring or timeless album for me, it is one that continues to change and grow in significance like some sort of other-worldly companion. It soundtracked my teenage years with its' frenetic changes of mood; the fondest to my darkest memories of my formative years are woven into that album with crushing nostalgia, while new emotions continue to spring forth out of those 28 songs even to this day, forging new memories as they go. Chris Wee, And So I Watch You From Afar.
I'm pretty sure my first exposure to the Smashing Pumpkins came through the incredible "Homerpalooza" episode of the Simpsons. I would have only been eight at the time, but I distinctly remember the opening chords to 'Zero' giving me an irresistible glimpse into the life of a cool Gen-X teen. When I started at secondary school my friend Breffni gave me the first half of Mellon Collie on a homemade a cassette with a hand-drawn cover, and then proceeded to text me all of the lyrics at no cost through this phone hack we had discovered. It's pointless for me to try and sum up the importance of the album to me in a single paragraph. It's been my soundtrack to 14 years of life experiences. It lets me rock the fuck out, it lets me uncover prog, rock and pop inspiration for songwriting, and those last five dream-pop tracks let me doze off into the most blissful sleep, every time. I guess I owe Breffni a pint… Mark O'Brien, Enemies. 
I learned a lot from Smashing Pumpkins. In 1995, I was 13 and in my musical world it was all about loud guitars, crashing drums and a love of all things macho-rock (I hadn't even realised that it was macho at the time..). But as I got back into my mum's car, in that dreary car-park, after purchasing the double cassette tape in Cookstown Music Shop, everything changed. I placed the tape in the machine, and turned the ignition on (I cared little that I might run the battery down) – but what was this!? Piano? Piano and strings? And no pained singing? No guitar? I toyed with the idea of running back to the shop, as this was clearly the wrong tape. I persevered. I can only imagine the look of confusion that would have been on my face in the passenger seat of my Mum's Toyota Corolla (the most Nineties of cars) but as I sat there, I learned to appreciate that mellotron-drenched title track – it was a thing of beauty after all. When I first heard the looped drums and samples of 1979 the fear came over me again, but this was an instantly great song (I re-winded it just to be sure). And then I realised that D'arcy was female, when I leafed through the sleeve notes. "A girl, in a band!" My 13 year old world was rocked, but it was okay. I thought, "Why not?" So in that grey car park, on a grey day, in grey, rural Tyrone, a mini musical-revolution was going on inside my head, inside my Mum's Toyota corolla and Billy Corgan was responsible, whether he knows it or not. Joe Laverty, Pocket Promise. 
What an album. Despite being more of a metal head at the time, I really loved Smashing Pumpkins. I worked as a sound engineer when it was released, so 'Zero' and 'Bullet with Butterfly Wings' became staples of my pre show (and occasionally post show) music. I was in a band with my Cuba* workmates and local guitarist Philip Joyce, playing grunge and nu metal covers. Of course 'Bullet with Butterfly Wings' was in the set. As a bass player, it's a cracking tune to play, because the whole band are locked into a groove for it and get to unleash the madness for the bridge before chilling again… and then letting fly for the end. Time to starting playing it again! My only regret with this album that I don't have it on vinyl-not being a hipster, just that I'm that old. Sean McCormack, Photographer.
Without overstating things let me just say that Mellon Collie and the Infinite Sadness is, for me, the single most important record ever made. You get the full spectrum of what a rock band can be when they both take themselves way too seriously and laugh at themselves at the same time and I loved (and still love) it all. For what felt like forever I was discovering a new favourite song on an album I already knew intimately. This record separated the Pumpkins from everyone else they were being compared to at the time and made them the biggest and most important band in the world. Mellon Collie had the audacity, the bravery and most of all the songs to pull it all off. It takes you on a journey from day through night hitting you with every possible emotion in between. And it's STILL fucking amazing. Jonathan Boyle, Bad Bloods. 
I had bought Siamese Dream and Mellon Collie around the same awkward teenage age of about 14. I'd been playing guitar for a bit and we had MTV at home, so I bought them because of all the big hitter pop songs Corgan penned like '1979' and 'Today'. I listened to Siamese Dream probably two times to every Mellon Collies three. Mellon Collie was more punk than punk to me because it sounded exactly like it was, a band going at it. Loud, boomy, raucous and brave, yet still able to be delicate and thoughtful. As a songwriter, any records I ever want to make I want them to have the courage and dynamic Mellon Collie has, and as an engineer I want them to have the rawness, shimmer and 3D quality that Alan Moulder and Flood nailed. 2/3rds of the record is a band being a real fucking band in a room, and the other 1/3rd is perfectly sculpted and crafted tracks that gut me sentimentally and raise hairs with its graceful and dark pop songs. Jonny Woods, R51
To me, the true gem of Smashing Pumpkins' Mellon Collie lies in the soft-spoken, even-paced '1979' because lyrically it pulls the entire 28-track album together. Mellon Collie, upon its release 20 years ago, was praised for musical innovations in alt-rock which still retained the edge of punk and grunge, but for many, front-man Billy Corgan's dominant lyrics did nothing to match the genius in musical arrangement on the tracks. Rolling Stone described Corgan as 'stuck in a lyrical rut, wallowing in his own misery'. However, this very same review made not a single mention of '1979' which might at once be Corgan's biggest lyrical departure and most important insight into the work as a whole, and that's because it is a reflection. Unlike most of the album which drizzles a stream of angsty, self-pitying consciousness, '1979' hears Corgan stepping outside of himself to paint a picture of ragtag, restless teens caged in the developed landscape of suburban America. Where tracks like 'Ode to No One' and 'Bullet With Butterfly Wings' point inwardly at a youth's glum mind, '1979' looks wistfully at the way he interacts in the real world outside. Where songs like 'Zero' look downcast in the moment of sadness, '1979' wryly smiles in nostalgic retrospect. The song sits 19 tracks into the album, driven by forward steady percussion and light instrumentals and vocals, and rings beautifully as an honest reassessment of Corgan's rocky teenage which are thoroughly vented in the prior 18 songs. Even the poignant ballad 'Tonight, Tonight' doesn't reconcile the singer's youth as frankly as '1979'. The piece is simply what the entire work is all about. For many fans, Mellon Collie blasts the restless intensity of a generation, blaring an age's raw emotions over an ambitiously long opus, but to get a clear snapshot of exactly who's experiencing that rage, one need listen no further than '1979'. Joe Madsen, Writer.