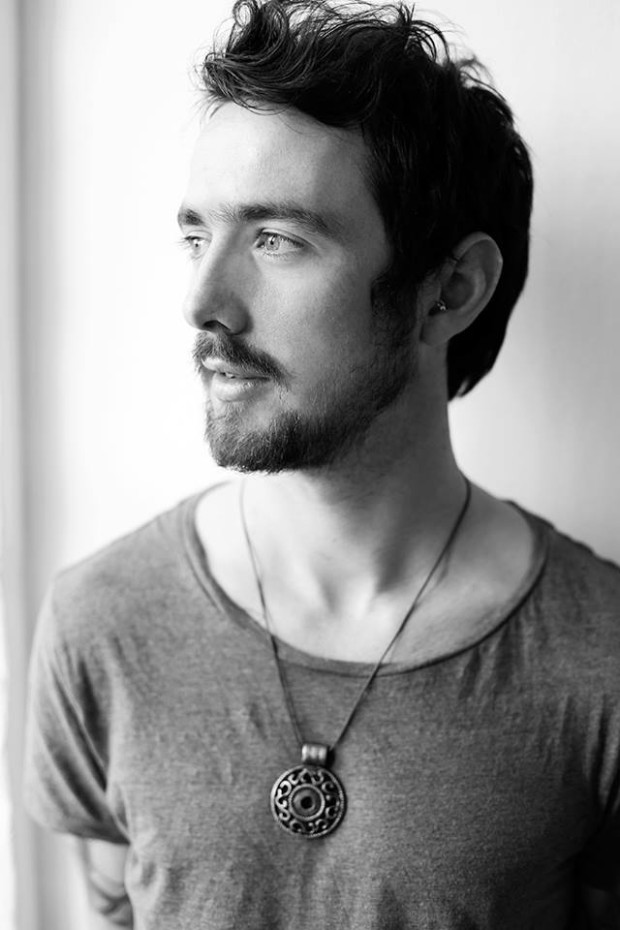 Neil Flynn is an artist who could stand as a true representation of what so many young people looking to dedicate their lives to music go through in recent years. Growing up in rural Ireland where dreams of making the music you love for a living and having it played in some of Europe's most renowned nightclubs rarely become more than dreams, Flynn's determination, work ethic and sincere belief in the art of electronic music has lead to him being signed to one of Berlin's most promising labels, LOSSLESS. In the past year Flynn has released one EP, Louise and one single Island People as well as playing some of Ireland's best festivals.
In a candid and dynamic conversation, Eoin Murray and Mr. Flynn covered everything from the trials and tribulations of entering Berlin as an outsider who wants to make music, to the issues of Ireland's licensing laws, and to the importance of storytelling and staying rooted in both home and nature with music and DJing.
Hey Neil. You've been pretty busy lately. How have you been doing? What's been occupying your time?
Well it was a busy summer. I closed the Earthship stage at Electric Picnic after Dónal Dineen who I've been a huge fan of for years, he's had radio shows on RTÉ for years so that was pretty amazing. I spent some time in the west of Ireland for a while then, in Connemara. So since getting back to Berlin I've just been working on and writing constantly for my next EP. I've been readjusting, it gets pretty intense over here!
You were back and forth quite a bit over the summer, playing at festivals like Body and Soul and Another Love Story as well as Picnic. What was it like going to and from the two in regards to comparing the scenes and crowd tastes? Clubbing in Ireland right now can be quite focussed on the heavier ends of techno whereas the sort of stuff you play tends to be a lot more, say, emotive, drawn out, melodic. Trance-like, without being Trance music. What's the reception at home like in comparison to in Berlin where that style is more prevalent?
Well, every show I played in Ireland over the summer was at a festival where the crowds are generally up for anything, which is great. Like, the festivals I played this year in Ireland were really great. Body and Soul is always such a highlight and playing the Treehaus stage I got to work with Emmet Condon who runs Homebeat. They also organised Another Love Story which was just blissful.   The problem with playing and attending night clubs in Ireland is simply the closing times, you know? The last time in Dublin I played for an hour. In Berlin you'll regularly play a three or four hour set! It's disheartening when you look at that next to Ireland. It's hard to get both yourself and the crowd into the groove and to get lost in a set with these closing hours even when the crowd are always up for it. The home crowd know how to party.


That's something that you emphasise a lot; the whole significance of the dance, of the journey that someone should take when the see a DJ play or listen to a set. Is that maybe something that has become lost to a lot of people for a number of reasons? Not least the issue with closing times. Because you have to compact the experience of a club into a shorter space of time that hypnotic element might be kind of lost.
Well yeah, to me that's the whole point of a DJ set. My best dancing experience ever for example was seeing Dixon play in Trouw (Amsterdam) six years ago. He played for ten hours! I'm fairly sure I left the earth for a lot of it… I think taking someone on a journey with a set is just so important, you want to suck people in, get people dancing and let them forget themselves in it. It's not all about drops and how banging it is. A set should feel like a story, and that's how I at least try plan it. I guess it just comes from listening to more than just dance music too. Like, my favourite radio station is probably Lyric FM!
I wanted to ask you about working with Lossless. All the artists on the label seem to have a similar drive to yourself, creating this subtle, pulsing, melodic music that still works so well on the dancefloor. How did that collaboration come about? How has it been working with everyone there?
It's been really amazing! The collaboration came about after about three years of living in Berlin. I'd been working incredibly hard on the music but my brother, who was the one who got me into DJing in the first place and who ran a night in Miami called Deep House Movement, always told me never to rush into sending demos onto people. I didn't want to send anything on until I felt 100% confident about it. A friend of mine was working with Innervisions (Label run by Dixon and Ame). Eventually I gave him a demo version of 'Louise' and Dixon ended up hearing it! Next thing Mano Le Tough played it out at Berghain/Panorama Bar. My friend got me onto these guys who were starting a new label called Lossless who Innervisions would be doing the distribution for and they really seemed really driven and had the right vision so it only seemed natural to team up. At this stage it's like a small family with everyone working together. It's really great.
There seems to be a real quality over quantity ethos within the label. Instead of flooding the market with releases, every EP and single seems very carefully chosen. There's no release or track that could ever be seen as "disposable".
Absolutely. They're extremely choosey about what they do. Which is amazing thing because it makes me work so much harder on the music. . . So I'm still yet to nail the next one! The label has been growing so organically, there's no forcing it. Everyone is in it purely for the music. The guys running it have been in the business a really long time and they know what they're doing. I see a huge future it. Yokto, Anthony Georges Patrice's, SBTH's and Love over Entropy's EPs are incredible.
Stepping back from all that then, I wanted to ask about the initial move to Berlin. What gave you the final push to leave Ireland to try and achieve this dream of making music in Berlin? How did you feel received by the city where so many people are going now to try and do what you're doing?
The initial interest was always there. My brother got me into electronic music, I got my first set of technics when I was sixteen. I come from a village in Kilkenny right on the border to Waterford which has always had a really healthy, vibrant scene with the RePublik guys etc. It's going crazy down there now! I took a trip to Berlin when I was 18 and saw Ame and it just blew me away. Between then and hitting 21 I just kind of realised that I had to get out of Ireland. After a while, I just kind of knew that this was what I wanted to do. When I arrived here a bunch of guys from Waterford and Dublin had opened a little club called Kleine Reise and the first night I went Mano le Tough and The Drifter were playing. They had just started their Passion Beat night too. Basically that scene, all the Irish gang being amazing help to one another and telling me to keep the head down and keep working was huge. It's really just an amazing place for networking. It can be an inspiring place, but it's a tough place. But ultimately the music I made wouldn't have gotten anywhere if I was still in Kilkenny. People think that once you arrive in Berlin you'll make it, but it's so easy to get lost in the city and the parties, and that can actually be pretty uninspiring. Getting a good stride, a good work ethic is so important.
What I really like in your tracks is the sense of nature and earthiness. The vocal samples, chants and ethereal sounds really add to that, not to mention the decision to give them titles like 'Connemara' and 'Island People'. Is there a particular feeling or sense that you're trying to convey through your music or does it just happen to be the sounds that you like hearing?
They're definitely is a feeling I'm trying to achieve yeah. I'll put it this way, as soon as I'm at a level where I can have a studio anywhere and just travel to gigs at the weekends I'll be moving to some hills somewhere or by the sea. I've always been obsessed with nature, being from the countryside. I've been surfing my whole life out in the west of Ireland. As much as I love the partying side of it, I'm so so interested in the more organic side, the more organic sounds. My ears are so open to types of music from all over the world too so all of that definitely does feed into my own music. Techno can seem very urban and high energy, I kind of like the idea of grounding it and bringing it back to nature.


I guess it's about taking away some of the overly gratuitous elements of certain types of techno. Pulling it back, making it more subtle, while still managing to make people dance – voluntarily or otherwise – is something really powerful I think. It seems so rooted in traditional music from all over the world, tribal drum circles etc.
Absolutely! I mean, even look at Irish traditional music. It's trance music! It's all reels, it's all repetition. I could be at a trad session and feel the same sense of groove and of trance that I'd feel dancing in the Berghain! It's a shame when people paint dance music with one brush. . .
So who are some other artists that you think are approaching dance music with a similar ethos to yourself?
Another Irish guy, Wayne Duggan, just released a great EP. He's an amazing producer. Love Over Entropy , Mano Le Tough, The Drifter, and the Lossless family of course also have a beautiful approach
What's been your favourite track to play out at gigs recently?
Oh man. Again, there's so many. 'Acamar' by Frankey and Sandrino was such a huge track this summer. The John Charnis remix of 'Sketches of Pain' by The Box is massive too. Show-B's remix of 'I Know Change' by Jaap Ligthart ft. Alice Rose. 'Tale From the Dirt' by Hyenah ft. Aquarius Heaven.
You can find Neil Flynn on Facebook along with LOSSLESS. Check out his Louise EP and Island People releases on Beatport.