Features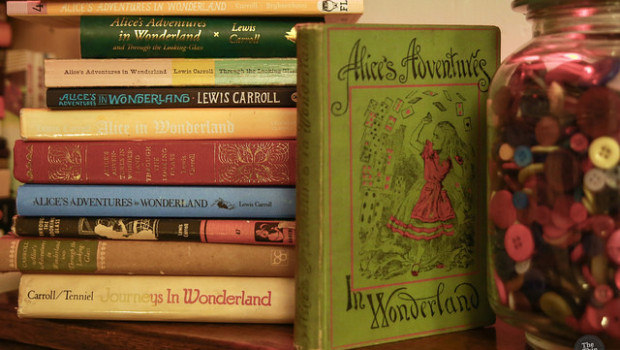 Published on November 4th, 2015 | by Loreana
0
Bookmark: Caitriona Lally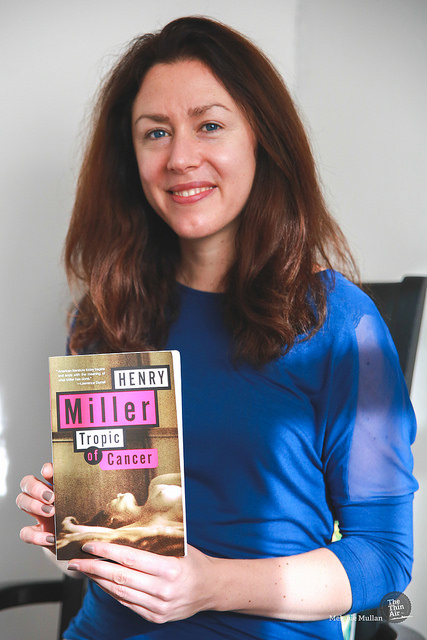 In this installment of Bookmark, we head over to the cosy home of Irish writer Caitriona Lally, author of Eggshells which was chosen by The Irish Times Book Club as their book of the month for October. She has just been shortlisted by the Irish Book Awards 2015 for the Newcomer of the Year award. Photos by Melanie Mullan.
Tropic of Cancer by Henry Miller

For his fearlessness and honesty and rawness and laugh-out-loud sentences. The kind of book that changes the way you think about fiction, that makes you think a more powerful, more real kind of writing is possible.
Oranges Are Not the Only Fruit by Jeanette Winterson
Another partly autobiographical novel, beautifully written, hilarious and desperately sad. I love dark humour, the idea that the way to get through horrible stuff is by joking about it.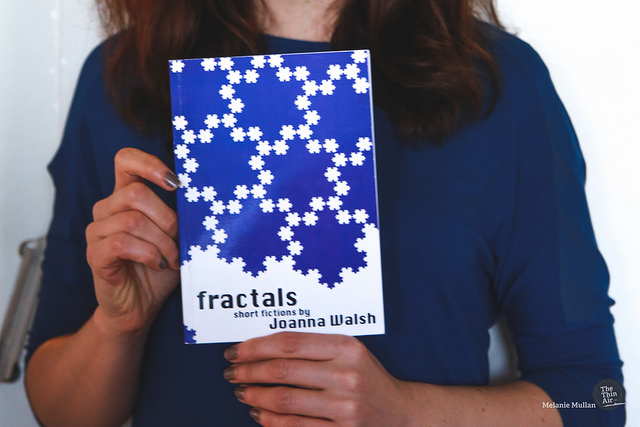 Fractals by Joanna Walsh
Incredibly beautiful short pieces of fiction, and in just over fifty pages – the best kind of quality fiction where every word counts. I like the mundane subjects she makes beautiful, and the kind of thought-provoking lines you want to write in a notebook, like 'No sooner is there something to do than it requires something else to do it with.'
The Dictionary of Imaginary Places by Alberto Manguel and Gianni Guadalupi
A magical book I keep beside my bed to dip into. It's a compilation of places that appeared in fiction, alongside pictures and maps of those places. Vivian, the main character in my novel, Eggshells, imagines a different, magical Dublin to the real city she comes across on the streets, and she attempts to draw the shapes of the routes she takes around the city.
Your Code Name Is Jonah by Edward Packard
A huge amount of fun – I read the Choose Your Own Adventure series obsessively as a child. I loved the idea that I could control the character's movements: if I killed him off, I could just go back and pick a different route and come out alive the next time. There were spies and foreign travel and adventure. A game in a book – what more could you ask for.
Anna Karenina by Leo Tolstoy
Once you get to grips with all Russian names and nicknames and family names, it's a stormer of a book. I read it during a bad bout of insomnia, the ideal time to tackle an 800-page book. Reading one of the most famous suicides in literature in the sleepless wee hours is not the wisest idea, so I listened to Q102 in the background to counteract the gloom. War and Peace is still on the to-do list though.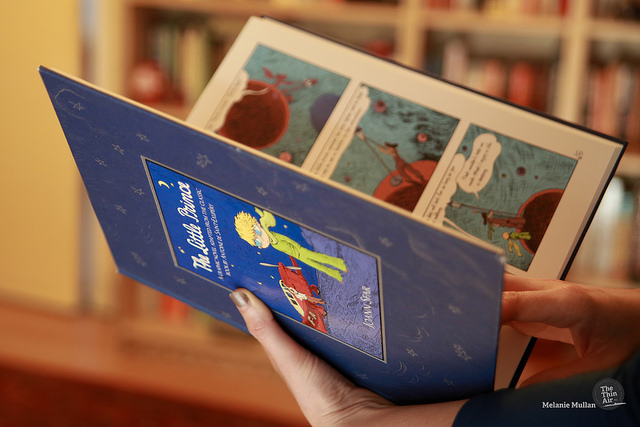 The Happy Prince, a graphic novel illustrated by Joann Sfar
A gorgeous version that's faithful enough and different enough to Antoine De Saint-Exupéry's book to please me. I have a major grá for graphic novels – it's a nice way to read memoirs and versions of books that are difficult to grasp otherwise.
Austerlitz by W.G. Sebald
I loved the long sentences, the haunting descriptions, the layering of time and place. I also loved the obsessive detail, the mystery, the unease; the lack of paragraphs, the pages of thought that run together, the black and white photos throughout the book. I went on a misguided pilgrimage to the waiting room in Austerlitz station in Paris a couple of years ago, only afterwards realising that the waiting room in the book was in Liverpool Street station in London.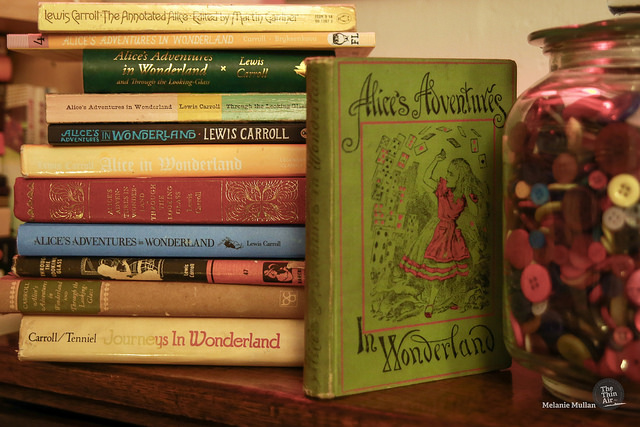 Alice in Wonderland by Lewis Carroll
The book I remember best from childhood. I still have the faded orange-covered version my mother read to us, and I've collected a fair few second-hand editions in used bookshops and charity shops and jumble sales since then. I love the John Tenniel illustrations and I have an obsession with buying any piece of Alice paraphernalia I can find.
The Faster I Walk The Smaller I Am by Kjersti A. Skomsvold
Understated and dark and funny, and so beautifully written it stays with you. Mathea is a hugely memorable character you keep wanting to come back to. Everything she does, strange as it might seem to us, makes a perfect amount of sense to her.