Features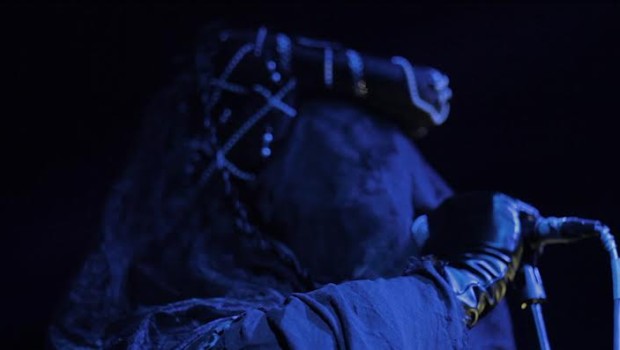 Published on November 20th, 2015 | by Stevie Lennox
0
Interview & Introduction To: Fractured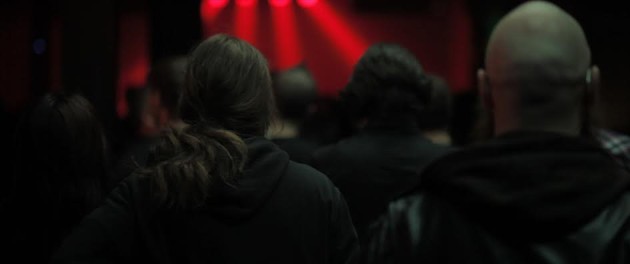 You may not have noticed yet, but Dublin-based filmmaker John Mulvaney is doing an invaluable service for the Irish underground scene in his short-form documentary series, Fractured. Each short film zones in on members of some of the best under-the-radar heavy and/or experimental artists in the country, piecing together a range of evocative cinematographic fragments of the musicians and their surroundings, soundtracked to candid aural insights from the respective musicians and their music. Mulvaney's evident passion and respect for the music has continually led to a carefully crafted portrait of each artist, with every instalment accumulating to more than the sum of their parts to best contextualise their art.
Mulvaney, now 34, has been a freelance filmmaker/director of photography for several years, and currently works with the UK-based S2S Media. He has done a lot of film work throughout his career, primarily on the films & music videos of others, but, in his own words: "This is really the first thing I've been able to put my stamp on that's 100% 'me', so to speak". So far, the bands and musicians already featured, in chronological order, are Dublin grindcore veterans Abaddon Incarnate, experimental electronic artist Brian Conniffe, Darragh O'Leary of Dublin's longest-running metal label Invictus Productions, Clare native Conchuir O'Drona's drone/electronic/black metal project From The Bogs of Aughiska and, most recently, Galway progressive hardcore band Ilenkus. I had a chat with John about the series, and Irish metal in general, and he had plenty of insights:
What do you feel is the purpose behind your short documentaries?
For me, documenting key players in the Irish underground music scene was to serve a few purposes;  firstly – I felt it was an area of music that tends to get forgotten about by most people not directly involved in the scene, as it gets very little exposure beyond a few key websites that consistently report on it. It's not like anyone expects extreme music to get radio or TV play – that's the nature of the beast when you play in such genres – but I knew there were people out there, not necessarily heavy metal fans, that could still possibly relate to the people themselves, and could perhaps give them an understanding about genres they might not have considered before.
Secondly, I wanted to break away from traditional documentary, and especially 'rockumentary' – talking heads, rock music and quotable sound bites just doesn't feel all that 'real' to me; I wanted to let the visuals lead us on some sort of journey with the musicians, with their voices guiding us through to some sort of understanding as to why these extremely talented people choose to exist on the outer fringes of music. I don't think I've been quite successful with the first part, but I'm very happy with how I managed to portray the bands; I feel each film feels unique to the artist, and they've all been really happy with how the finished product has turned out.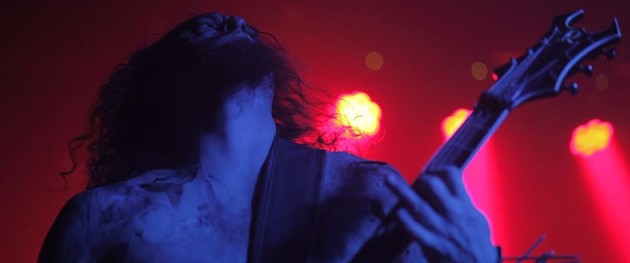 What inspired you to start making the series, and how long has this been in the pipeline for?
What really motivated me to start this was the realisation that many great bands were slipping through the cracks in this country – some bands lasting for mere months while others battle on decades – and finding info on them was tough enough, beyond a few defunct Myspace or Facebook pages. I wanted to do something beyond just written word on music that I love; basically, something that future genre fans might find helpful when looking back through the annals of Irish extreme music.
Many of the performers in the bands I've been working with have been part of the backbone of their scenes for decades – some since their inception, really. I felt there was a rich tapestry of music history there that just hadn't really been documented in film form in this country before. My initial intention was to make a feature documentary, but logistically that wasn't going to happen without a budget, so the next logical step was to go for something shorter and readily available. When the initial documentary plan fell through, it took me a few years to realise it was still a valid idea, so I contacted a few of the key bands I had approached and began working on the series in late 2014.
What's your history as a filmmaker?
I studied film in Cholaiste Dhualaigh, graduating in 2003, and since then have worked on and off in film, mainly as a director and writer. I've been focusing more on cinematography for the past 4 years.
Are there any others you're aware of doing anything similar on the island?
I'm not aware of anyone else doing a similar series in Ireland, at least not with the sort of genres I'm working on. There's quite a few folks doing solely-live stuff, and possibly behind-the-scenes with bands jamming, etc, but probably not many doing something as in-depth as the Fractured series. It's not hard to see why; it's time consuming, and you really need to love the subject matter.
Also, it's not the sort of series that brings much of a spotlight with it – few people will get to see the finished product in the end, but for me, working with such talented people is reward enough. Having such a deep love for the music probably has helped a lot with getting the films made – some of the bands I'm working with were initially apprehensive about going in front of the camera at all, but I think being able to prove that I have such great respect for what they do helped break down that barrier.
Have you been a follower of the Irish music scene for long?
It was fitting that the first film in the series was on Abaddon Incarnate; not only are they one of the longest lasting extreme metal bands  in this country, but they were also the first Irish metal act I got into. I've dipped in and out of the Irish scene over the decades, but I think it has never been stronger than it is now. We have some truly world-class acts in this country.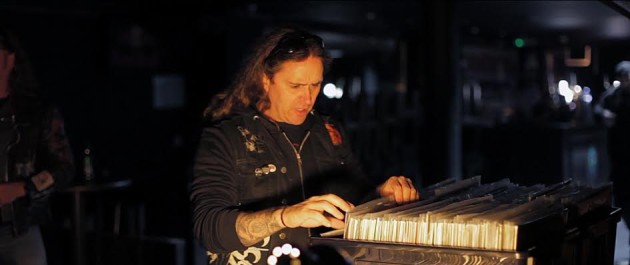 Who do you have planned for future instalments?
The series will be 12 films, possibly with one final addition on top of that. I won't say who is on board at this point, but there's some really exciting bands still to come, and I'm delighted they even said 'yes' to being involved in this. Whatever is still to come will definitely be special.
Are there any particular bands you still really want to get, or have your eye on?
There's plenty of bands I'd love to be getting involved with – bands that really are big, not just in this country, but abroad – but sadly I know making a film with them won't be an option, mainly just due to schedule conflicts, or with the fact that they simply don't play in Ireland often enough for me to be able to make it work with them – bands such as Primordial, Mourning Beloveth, and so on. Saying that, I've no idea if they'd even want to be involved! It not only takes time to make, but it can go against the ideals of certain bands, allowing a peek behind the curtain, as it were. Some bands don't want to break that mystique, which I fully respect.
Is the series representative of your own favourite bands in the country, and outside of them, do you feel there are any metal bands who have escaped the radar and should be checked out in lieu of the documentary that could've been made?
The series really is a representation of some of the best of the extreme/underground bands and musicians from this country – luckily enough, these also happen to be my favourite picks too. I've been a fan of heavy metal – and anything that pushes music boundaries – for most of my life, and I've really been in awe of how forward-thinking many of the bands are from Ireland; such diverse sounds as No Spill Blood and Malthusian really are pushing their genres beyond anything that you'd consider safe or crowd-pleasing.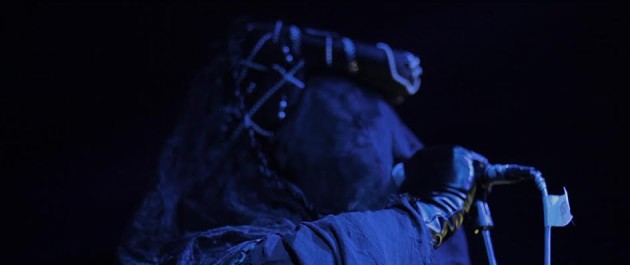 I think Ireland is going to get a good spotlight shone on it for the quality of death metal coming from here in the future; the aforementioned Malthusian (their EP's could quite possibly be my favourite Irish releases of all time), and bands such as Zom and Vircolac really are setting a pace which is thrilling to see unfold, and are joining the ranks of the likes of Altar of Plagues as bands that will capture a huge international audience over the coming years. I think one of the best kept secrets in this country is Slidhr; a black metal band that only played its first Irish show recently at the Siege of Limerick, despite being a presence for many years. In terms of bands that I had hoped to include in the documentary but sadly are now on hiatus, one for sure is Estel – a band that put their souls into music for well over a decade and only got darker and less commercial as they went on; another band was (sludge/noise/hardcore band) Drainland, who've actually announced a return show for December – both are trailblazers to me, and definitely should be checked out.
The sixth film will be released shortly, and you can keep an eye out for regular updates on the series via its Facebook, with some further insights available from John on the Fractured site.
For now, here's the most recent Fractured, focusing on Ilenkus. Check out the YouTube channel for more.