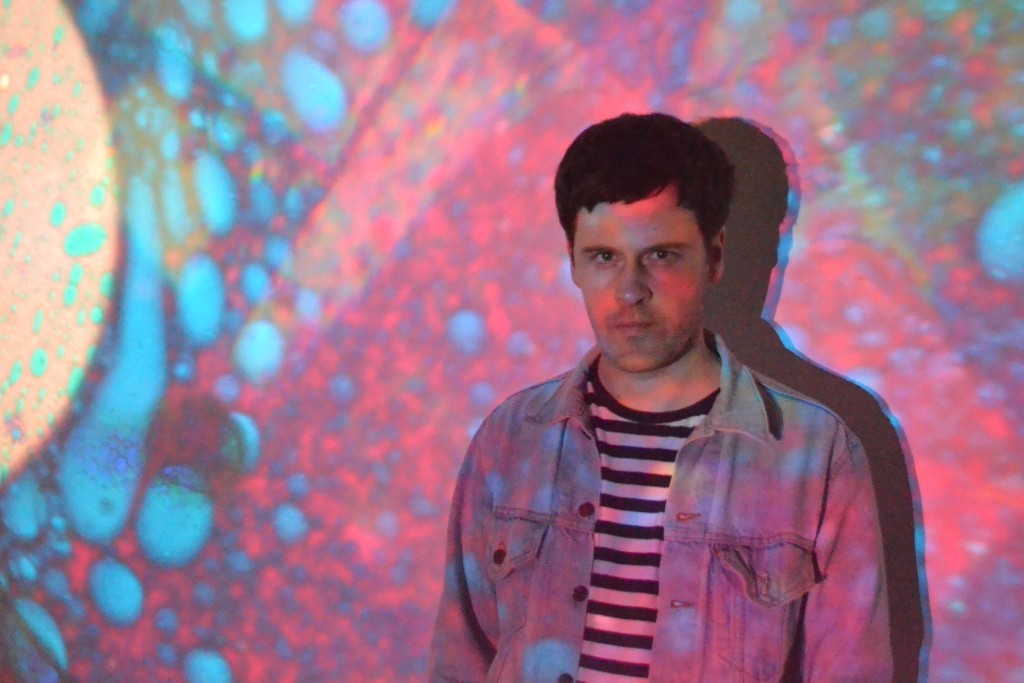 Ahead of the release of their new LP, Soft Days, via CF Records on January 8, Neil Brogan of Belfast band Sea Pinks talks us through some of his current favourite tracks, including the likes of Robert Wyatt, Broadcast and Van Morrison.
Little Wings – By Now
I don't buy vinyl very often because I can't afford to, so when I do buy a record I either end up getting obsessed if I like it or bitterly resenting it if I don't. Explains by Little Wings is one I bought a little while ago and thankfully it's one I don't hate. I like the quality the songs have of being neither happy or sad sounding. Or maybe a better way to describe it is that it fits whatever mood you're in. And it's beautifully, sparingly produced.
Robert Wyatt – The Age of Self
The basic sentiment of this song seems to apply now as much as it did thirty odd years ago when it was written. And even if you don't listen to the words it just works as a very succinct little pop song. He's underrated as a melodist I think and I always love his voice, the effects he does. I can imagine dancing to this song if I was drunk. It would be perfect for karaoke actually…
Alex Chilton – My Rival
I read a book about Alex Chilton a while ago and it kind of put me off him as a person but made me more appreciative of his music, especially the post Big Star stuff. This record was made in the depths of alcoholism and drug addiction and it shows. It just sounds like a drunk, fucked up record, which is what it is. I like that he actively encouraged mistakes and kept them in. It's the sound of someone dismantling one myth while building another.
Van Morrison – You Don't Pull No Punches, But You Don't Push The River
People go on about Astral Weeks, and rightly so, but I think a big reason for that is that it's the only Van Morrison record most people listen to, that and Moondance. Veedon Fleece came out in 1974 and was the last record in the run of classics he made before he went on hiatus in the mid 70s. It's my favourite of his records. Like all his music it's very place specific, it was written after his first trip back to Ireland after emigrating to the States. It's permeated in a displaced kind of homesickness, focusing more on the south than the north.
Spinning Coin – Albany
This is a Glaswegian band that The Pastels are putting out on their label, and it's quite obvious why they would be into it. We played a show with one of them last year in one of his other bands called The Yawns and I really liked them. I lived there years ago and whenever I go back the hit of nostalgia is intense.
Broadcast – Black Cat
We played a Halloween show the other night and did a cover of this at the start, which was fun to do, though I forgot some of the words in the verse so I was kind of going "Duh duh masonic paradigms…". I think we got away with it. Always think Broadcast are perfect for this time of year.
New Trolls – Cielo Chiaro
When we were touring in Italy earlier this year we all became obsessed with New Trolls. They have an insanely complex history, starting as a garage band in the sixties and moving through classical prog and cocktail jazz-folk before arriving at sub Bee Gees MOR in the late seventies, with a lot of line up changes along the way. I think there were actually two bands called New Trolls at one point. The video that got us hooked was this one for Che Idea which is a thing of beauty in itself, but just to illustrate their capacity for change here they are ten years later, pared down to three and still with a heavy Bee Gees vibe ('You Win Again' era) but tempered with a slick eighties nihilism. The girl on the couch knows where it's at.