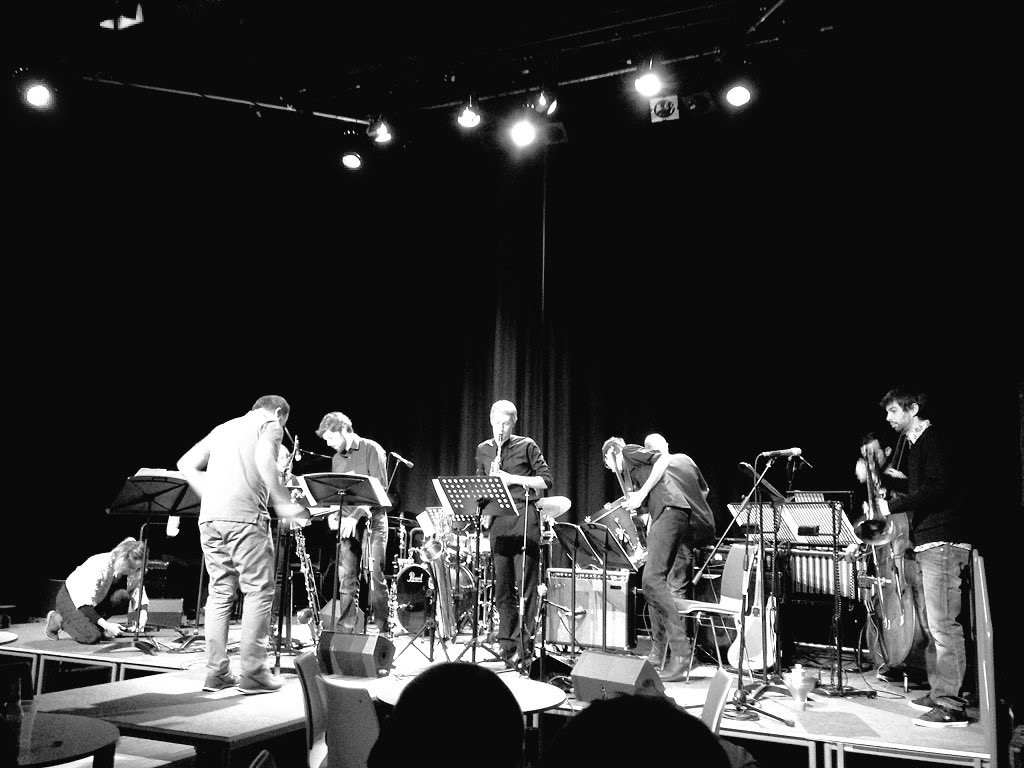 Whilst funding for the arts on these shores seems to be doing a gradual disappearing act, the arts themselves are as vibrant as never before. This is perhaps especially true in the sphere of Irish contemporary music, as Moving On Music's weekend series of concerts, Tempered, amply demonstrates.
There's plenty of rock, pop and New-Trad (think The Gloaming) – that could be described as contemporary, but as a marketing label, it's like a standard raised in a gale that proudly proclaims 'cutting edge' or 'avant garde'.
Crash Ensemble, whose 'Born in The Eighties' program opens the mini-festival on Thursday in the Crescent Arts Centre is certainly at the forefront of modern music in Ireland and has garnered international acclaim for its musical adventure. Yet its set is something of a mixed bag.
In various combinations ranging from solo performance to septet, Aoife Ni Bhriain (violin), Lisa Dowdall (viola), Kate Ellis (cello), Caimin Gilmore (double bass), Deirdre O'Leary (clarinet), Lina Andonovska (flute) and John Godfrey (electric guitar) interpret the compositions of five composers born in the 1980s.
Jonathon Nangle's 'V-1' for four percussionists elevates wine glasses, paper, cutlery, plastic lids, note-book ring-binders etc to the role of percussion instruments. Whereas the metronomic paper shuffling is a constant pulse, the various interlocking rhythmic cells allow more freedom for the musicians. The idea is a good one but in truth the rhythms never really go anywhere. Perhaps four percussionists – as opposed to string players – might enliven the concept. Still, one to try at home.
Benedict Schlepper-Connoly's cinematic composition 'Star' for violin and double bass provides lyrical balm, though the bucolic narrative – inspired by a car journey through the night –  is edged in darker hues.
Sebastian Adams's '2015.3' demands 2,300 notes of guest violinist Andonovska in eight minutes. Strikingly, the sheet music spans a good five feet from left to right and Andonovska shuffles almost imperceptibly across the floor as she unfurls a steady stream of spiralling notes, punctuated intermittently by shrill interjections. The violinist's technical control and lung capacity impress but the repetitiveness and rather subtly evolving dynamics of the score are less captivating.
Inspired by glitches that beset both video and music medium, Nangle's second piece, 'Pause', sets fractured video of ballet dancer Jamie Haughton to a string quartet soundtrack that mirrors the grace and jarring/hypnotic repetitiveness of the black and white images.
Barry O'Halpin's 'Lipids' fuses bass clarinet, electric guitar and cello in a minimalist soundscape shaped more by shifts in timbre and atonal atmospherics than any obvious sense of narrative.
The only piece by a female composer, Amanda Feery's 'On Shuffle', dispels with conventional notions of structure, instead inviting guitar, bass clarinet, cello, flute and double bass to riff on short motifs, weaving a disjointed, stuttering course that nevertheless displays a curious sort of momentum.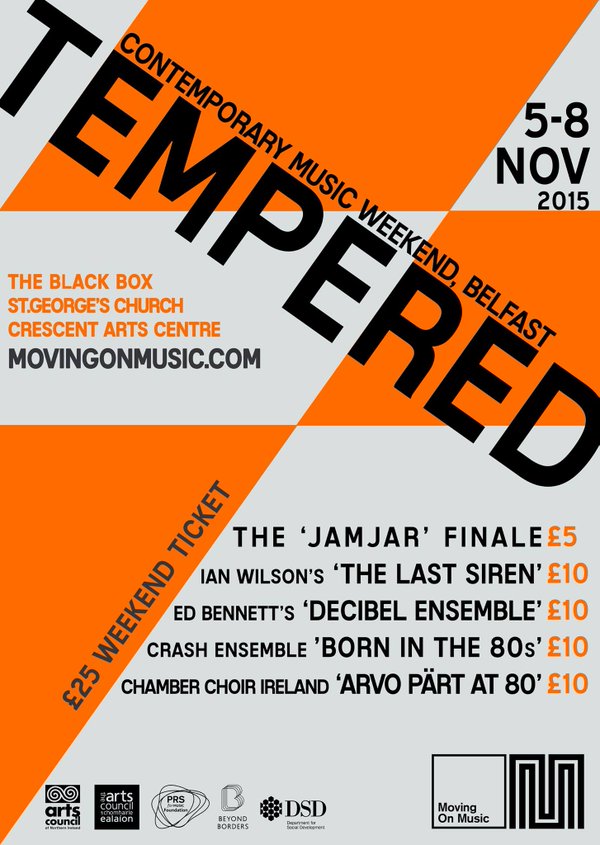 Friday sees Ian Wilson's 'The Last Siren' – a left-field operatic reinvention of the Sirens of Greek Mythology. Sound art collective Quiet Club – aka Danny McCarthy and Mick O'Shea – flank either side of the stage. Engulfed in electronic gizmos, wires and found objects, and with O'Shea sporting eccentric headgear, they inhabit the set like mad scientists in a Terry Gillingham film.
Central to the performance is Dublin-born, London-based singer Lauren Kinsella, who enters pulling a tiny toy horse on a piece of string. It's her constant companion, for unlike the Sirens of mythology who numbered two or more, Kinsella represents Wilson's 'what if' vision of a lone Siren, one tortured by loneliness, loss, jealousy, anger and despair.
Kinsella's half-spoken-half sung monologue is as dense and colorful as a slice of Samuel Beckett's poetry. How much of the text is improvised is unclear, but regardless, Kinsella – hypnotic and emotionally engaging throughout – glides between ouzo- guzzling bag-lady persona to seductive Siren, her sad song a beacon in a dark world of personal demons. McCarthy and O'Shea provide a sympathetic electronic soundtrack – employing a mini-gramophone, a violin bow and a butcher's meat-table scrubbing brush, amongst other items – that runs from subliminal to searing.
Better known as the voice of Blue Eyed Hawk and Snowpoet, Kinsella's compelling performance in Wilson's curious piece of theatre – directed by Ksenija Kmajski – suggests that, like Czech icon Iva Bittova, she could make the transition from singing to acting with some success.
Saturday serves up two greatly contrasting, but equally compelling concerts. St. George's Church is the venue for Chamber Choir Ireland's celebration of Estonian composer Arvo Pärt, who turned 80 in September 2015.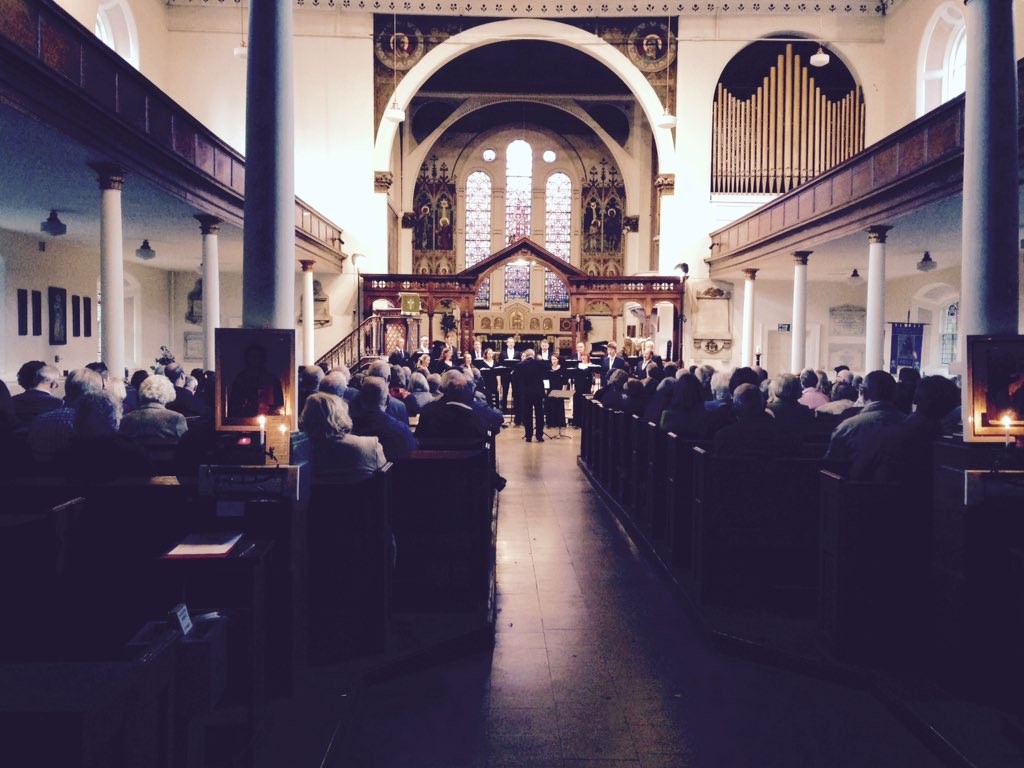 St. Georges Church turns 200 in 2016, though the site – where The River Lagan and River Farset met – has been a place of worship since the boggy 14th century. It's an atmospheric setting for Pärt's contemporary choral works that draw inspiration from ancient Gospel scripture, Christian liturgy and Orthodox hymn from the Slavonic tradition.
The sacred texts that the sixteen-piece Chamber Choir Ireland lift to ethereal heights doubtless meant more to Pärt than to many of his ECM fans but the profound beauty of the music is inseparable from the words.
For seventy minutes conductor Paul Hillier leads the choir – balanced equally between soprano, alto, tenor and bass voices – through a haunting series of musical passages colored by Gregorian chant and early music – magical prayers in effect – that would bring a tear to a hangman's eye.
'Solfeggio', one of Pärt's earliest choral works, and 'The Deer's Cry', commissioned by Louth Contemporary Music Society and premiered in Drogheda in 2008 both get a run out and the quietly edifying performance concludes with a series of excerpts from the darkly somber yet beautiful 'Kanon Pokajanen'.
If every day had an hour of such soul-touching music the world would likely be a more peaceful place.
A few hours later the Crescent Arts Center reverberates to the altogether more urbane sounds of Ed Bennett's Decibel Ensemble (pictured top). Bangor-born Bennet founded the Decibel Ensemble a decade ago and although the personnel has changed intermittently in that time this present incarnation – which came together through the Birmingham Conservatoire – has been playing Bennet's uniquely dramatic music for five or so years.
The nine-piece ensemble comprises piano, saxophones, electric guitar, bass, trombone violin, recorder, drums – including an orchestral drum that dwarfs the Lambeg variety – and proceeds to explore genre-defying musical terrain. On 'Stop Motion Music' the slow build-up is juxtaposed against sudden explosive accents; minimalism and roaring collective surges are two sides of the same coin.
Meditative drone waves and rhythmic mantras are at the heart of 'Sometimes Everything Falls Apart', which swells to epic proportions; rustling sheets of paper are key sonic elements of 'Slow Motion Music';   Stiff Little Finger's 'Suspect Device' is reconfigured with industrial intensity.
After the interval a knotty, abstract yet dynamic duet for bass clarinet – in an unusually high register – and piano is followed by the premier of the twenty eight-minute composition 'Togetherness' Gently undulating string-based drone and Bennet's ambient laptop manipulations create enveloping waves, shortly punctuated by rumbling drums like distant thunder. By and by, all the ensemble voices thread their way into the powerfully meditative sonic tapestry, bringing pulses of various intensity and swelling the tide. At its ferocious peak a foreboding sense of persecution reins but the dissipation comes relatively quickly as calm gradually descends. It's a stunning finale to an absorbing set.
Adventurous composers like these featured during Moving On Music's Tempered weekend need like-minded musicians to give life to their music. They need open-minded promotors, an audience of an enquiring disposition and a media disposed to highlight that which is out of the ordinary. Only through this symbiotic alliance can new music – of which there is plenty in Ireland – find a home.
Hopefully this bold initiative by Moving On Music will become a regular feature of Belfast's musical calendar. Ian Patterson