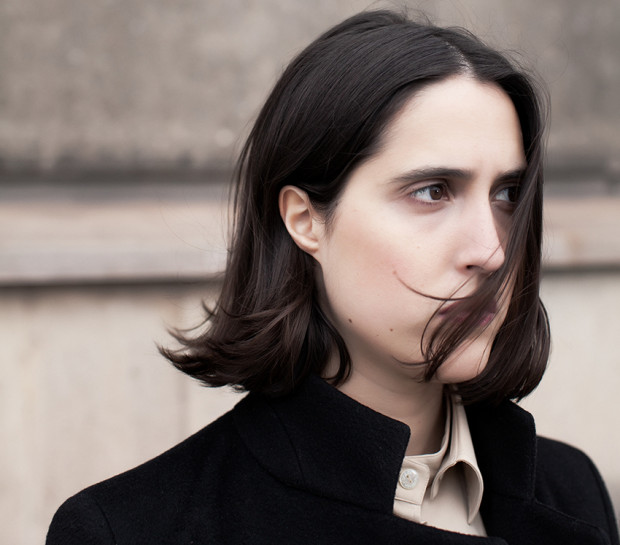 One year on from their first installment, Antoin Lindsay and Aidan Hanratty return for their latest look at the very best electronic gigs, tracks, mixes and releases of the week.
GIGS
Shine Pres: Robert Hood at Limelight 1, Belfast
Friday 11 December
The undisputed master of techno is making an appearance in Belfast tonight and he'll surely blow some socks off. You don't become as revered as Robert Hood without good reason. He's consistently incredible with a dizzying array of classics under his belt. Local rising stars Schmutz in support should top off a stellar night. AL
Out To Lunch presents Mr. Ties (all Night Long) at Bar Tengu, Dublin
Friday 11 December
Out To Lunch close out the year with a visit from Mr Ties, Italian born but Berlin based. Antoin suggests that those attending will be in for "a dance interspersed with people occasionally standing around slightly bewildered", adding that he saw the oddball DJ play Queen and the Outhere Brothers among more expected club fodder. Intriguing. AH
Sense with Helena Hauff & Sunil Sharpe at Button Factory, Dublin
Saturday 12 December
Helena Hauff has gone HAM this year, with stellar releases for Werk Discs/Ninja Tune. She's a killer DJ too, and she just broke the RA top 100 poll too – clearly people are noticing. Check her out in Dublin alongside Sunil Sharpe tomorrow. AH
TRACKS
Palms Trax – Outflight
Already looking ahead to 2016, RBMA have debuted a track from Academy alumnus Palms Trax. His lush, acid-tinged sound is present and sets out a path for what will surely be another stellar year for Mr. Donaldson after building on his reputation as both a DJ and producer in 2015. AL
Alvin Aronson – Fog City [White Material]
White Material continues to be a ridiculously consistent label. This time they're serving up a slice of dub techno from Brooklyn producer Alvin Aronson. It's lovely and atmospheric and very much on the subdued end of the spectrum of music the label has put out in the past. AL
Ellll – CRUSH.
Super new track from Ellll, slowly building muted synth tones, quietly understated percussion that grows to an unsettling splodge. AH
LNS – Minas [1080p]
1080p continues to march forth into the future, showcasing its first release of 2016, Maligne Range, from Vancouver "selector" LNS. 'Minas' is on a spacey electro tip, but with a really soft touch, and just a hint of malice. AH
MIXES/RELEASES
Huerco S. – Dekmantel Mix
Another week, another Dekmantel mix I can't help myself from including. Huerco S. has emerged from the haze of outsider house as somewhat of a distinct figure from the rest who cropped up at that time. As to be expected, the mix is warm and housey, providing a bit of glow to heat you up this chilly December. AL
Sassy J – Melbourne Deepcast
A guest mix on Hessle Audio's Rinse FM show seems to have raised Switzerland's Sassy J's profile a fair bit over 2015. She's been running parties in Bern for decade or so but she now seems to be cropping up elsewhere, and this podcast for Melbourne Deepcast goes to show why she's been in demand. Much like the mix above, it builds nicely and moves into the more groovin' stuff. AL
T | Jack Murphy | Reference / DBA Special Editions | San Francisco • EUA
US DJ/producer and well loved Twitter user Jack Murphy (aka the Techno Detective) has put together a mix of his unreleased productions for the Dimension Series. It sees him move in different directions away from the straight-up techno he's released in the past, with beautifully delicate percussion leading the way through these different murky avenues. AH
Sweat Equity Vol 1: Hot New Tracks
Super free compilation, featuring, well, hot new tracks. I'll be honest and say the only artist I recognise is Umfang, but there are some right honest bangers in there, including Teleself's 'Emerging Forms', a cavernous warehouse stomper, and the Ase Manual's club construction 'Candy Coated'. Dig in, get down. AH
Photo by Katja Ruge