Articles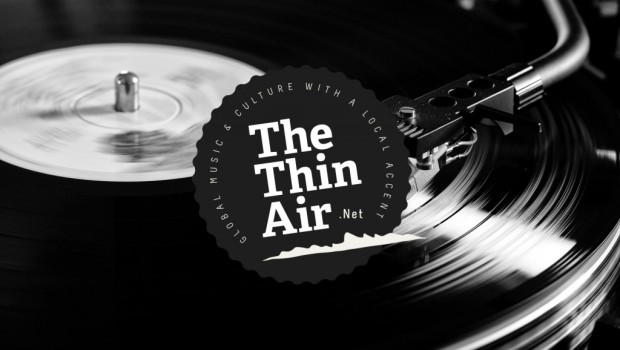 Published on December 31st, 2015 | by Brian Coney
0
The Thin Air's Top 50 Irish Releases of 2015 (30-1)

In the third and final installment of the feature, we count down from 30 to 21 in our annual Top 50 Irish Releases of 2015. Miss the first two installments? Check them out here and here.
30. Morning Veils – Her Kind


Released at the tail-end of 2015, Her Kind by Cork outfit Morning Veils was a deserved late addition to the top-end of our countdown.
We said: "Her Kind a release that channels bedroom solipsism, backwashed thoughts and psychic corners in perfectly phantasmal fashion. Comprised of members including Elaine Howley of The Altered Hours and Roslyn Steer, the band's brilliantly burrowing bonerand of forgotten folk unravels over thirteen tracks to inveigle and sedate with real, restrained purpose and cursive cool."
29. Leo Drezden – Multi-Moment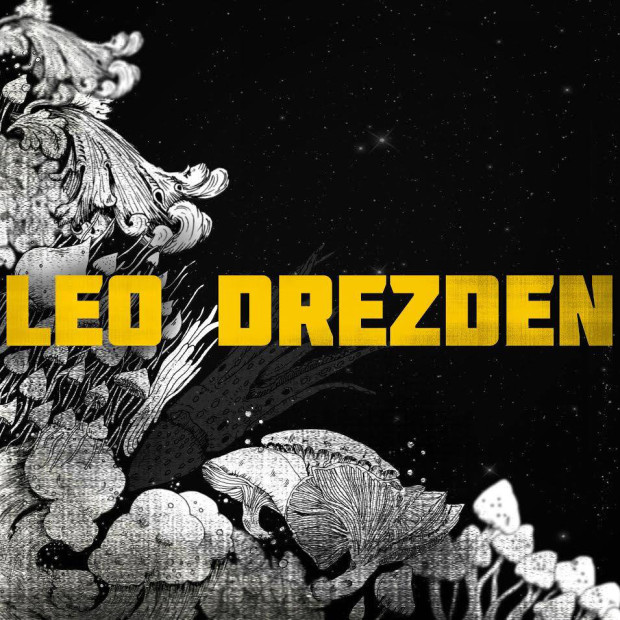 Progressive electronic jazz-inspired instrumental quartet Leo Drezden well and truly made their mark with their wonderfully emphatic, decidedly ambitious debut album, Multi-Moment, back in March. A record that rewards with repeated listens, stream it in full below.
28. O Emperor – Lizard
Released via the forever tasteful Trout Records, Lizard by Waterford quintet O Emperor made for a sublime arrival back in November.
We said: "A four-track EP of harmony-driven psych-pop conjuring the likes of Gruff Rhys, Ariel Pink and Tame Impala's more restrained efforts, it's a suitably kaleidoscopic masterstroke revealing a band on the cusp of potentially extraordinary things."
27. No Spill Blood – Heavy Electricity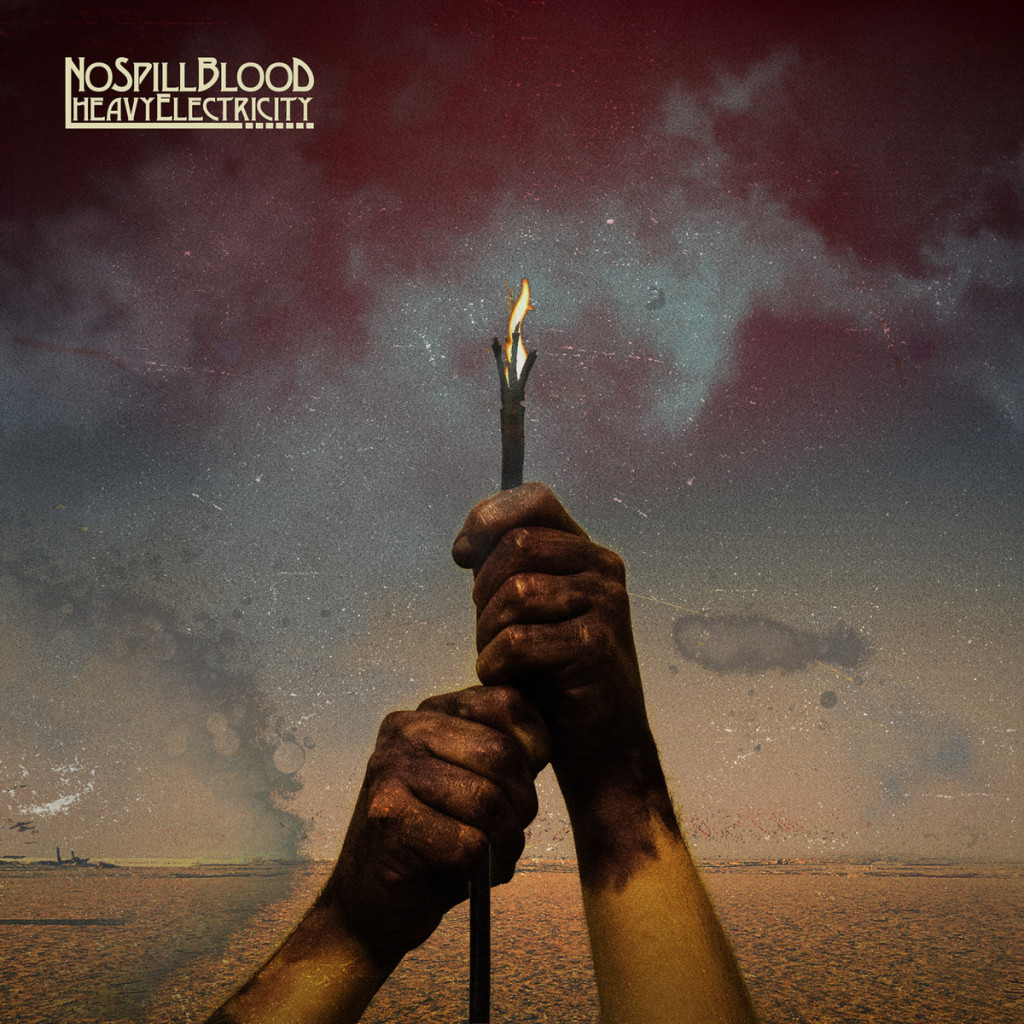 Dublin dystopia-soundtracking bass/synth/drums trio No Spill Blood unveiled their debut album, Heavy Electricity, earlier in the year. A psychotic masterclass bounding with retro-futuristic synth line, pulsating, doomy fuzz bass and pounding rhythmic repetition, it kicked our ass and then some.
26. VerseChorusVerse and David Lyttle – Say & Do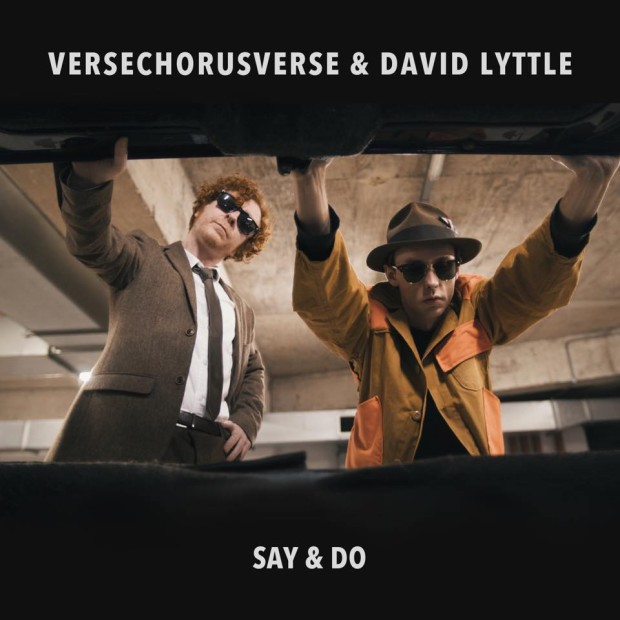 Released via Lyte Records in November, Say & Do by North Coast singer-songwriter/ex-And So I Watch You From Afar guitarist Tony Wright AKA VerseChorusVerse and jazz maestro/drummer extraordinaire David Lyttle proved a wonderfully instinctive and stneripped-back collaboration in which the duo's organic, inspirited approach took centre-stage.
25. Myles Manley – More Songs
A nonpareil artist very much operating on his own creative axis, Myles Manley intriguied and ensnared us once more with his exceptional mini-album, More Songs, back in February. Hands down one of the best singer-songwriters in the country at the minute, Manley wrapped up 2015 by setting off on the road with the inimitable Willis Earl Beal. Check out More Songs below.
24. Ciaran Lavery and Ryan Vail – Sea Legs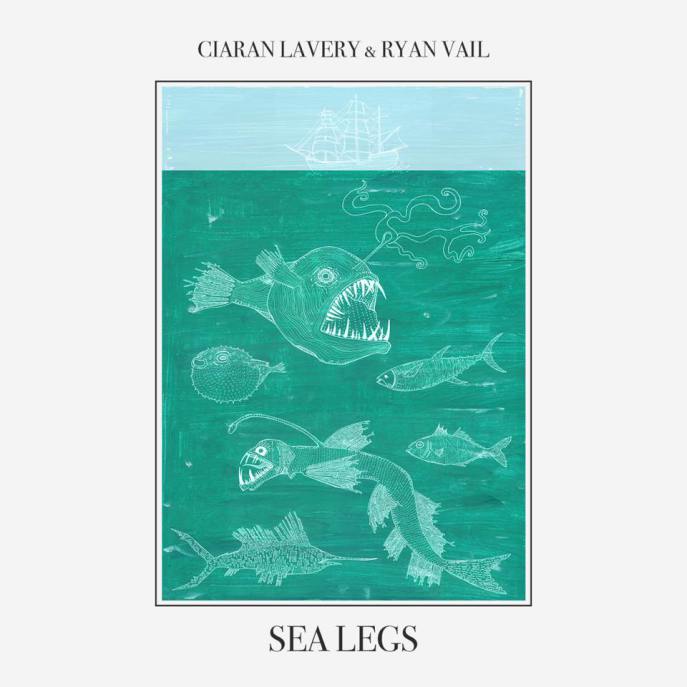 One of the most unlikely yet totally inspired Irish musical pairings of recent times, fast-rising Aghagallon singer-songwriter Ciaran Lavery and Derry electronic maestro Ryan Vail combined forces at the start of the year to concoct the gloriously meditative, subtly majestic ode to the ocean, Sea Legs. Released in April thanks to a very successful pledge campaign, the Northern Irish pair's serene and spirited collaboration was very much inspired by the secluded Donegal coastline where they took to write and record material. Merging wonderfully evocative found sound with a whole tapestry of perfectly-imagined ambient pastoralism, Sea Legs is a seven-track mantra espousing a slower, moree contemplative life, free from the shackles and garlands of the city.
23. New Pope – Youth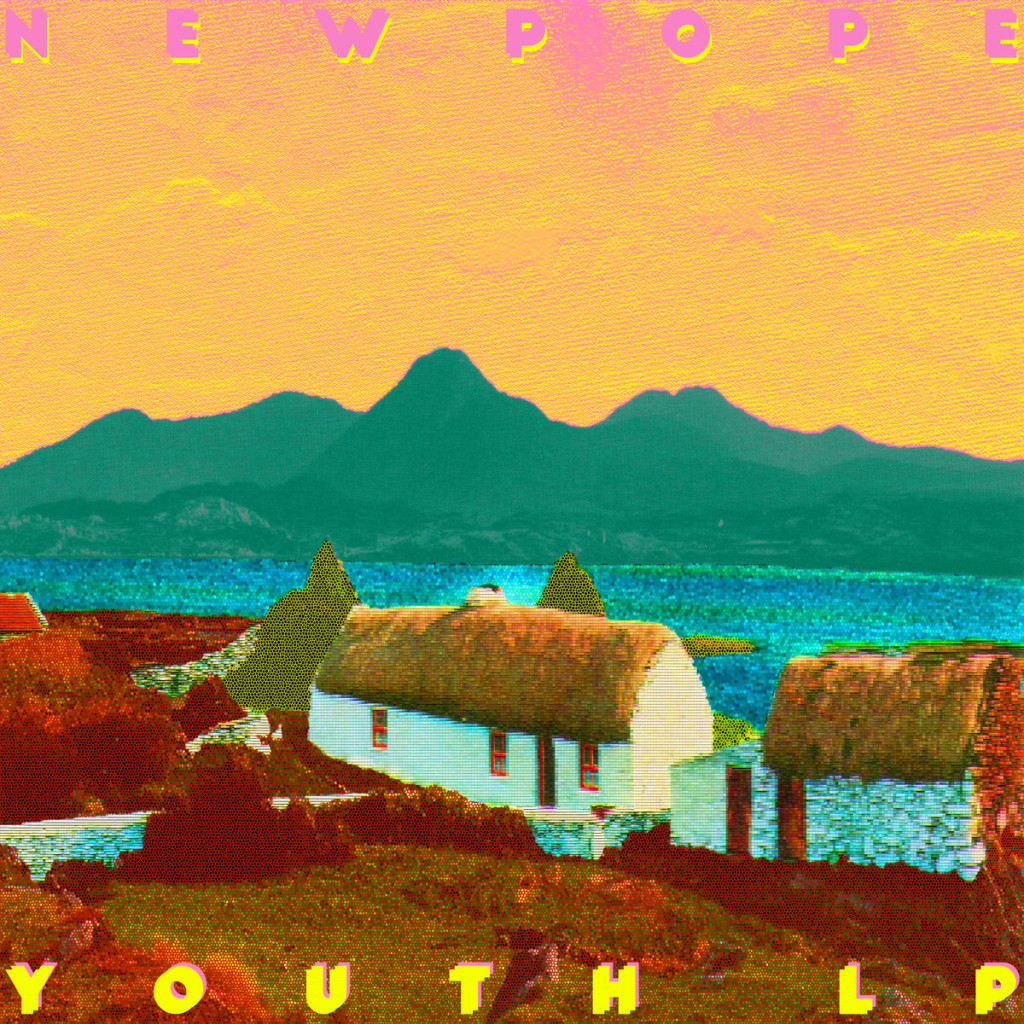 We said: "Tapping into the profound and altogether ineffable world of the most powerful of Eternal returns: home, tracing the years back to their source and what it means to belong, Youth by Galway dream-folk artist David Boland AKA New Pope is a seven-track, debut full-length chronicle of youthful reminiscence perfectly balanced between the tender and more pining realms of nostalgia.
Released at a perfect time of year, when many of us return home, gradually taking stock of another year just gone, the album – evoking the likes of Red House Painters and American Music Club – offers up a wonderfully re-assuring, immaculately crafted summation of the inner, intersubjective workings of dealing with change and growing up whilst resting easily in the knowledge that, at the root of it all, "plus ça change, plus c'est la même chose".
22. Little Xs For Eyes – Everywhere Else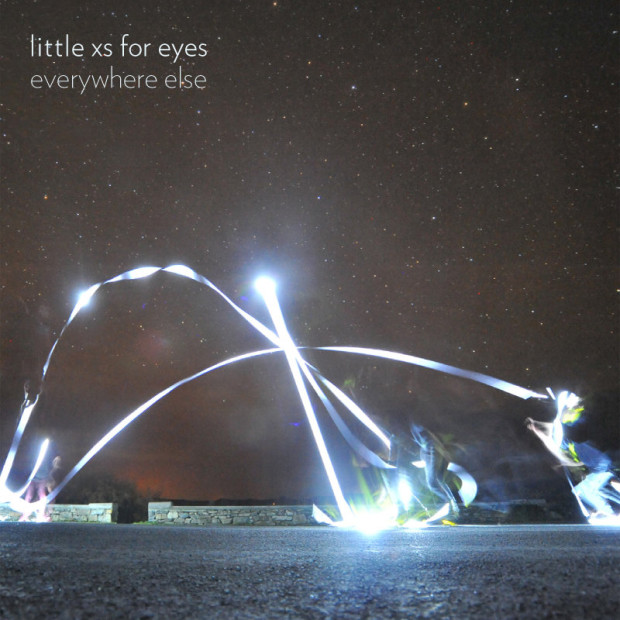 Indie-pop maestros' Little Xs For Eyes positively enthralled us yet again with their second album, Everywhere Else, back in April. We could offer up a War and Peace-esque tome as to why we rate it so highly but as we're so fond of their own summation of the release, have that instead:
"Sophomore album from little xs for eyes, a harmony-heavy, indie pop outfit, half boy / half girl, tangled guitars and twinned synths, embarking across a soundscape of songwriter Bennie Reilly's quintessential themes: a love of nature and the nature of love, and the mess we make of both. Imagined journeys to real places through forest, jungle and ocean, singing songs of lost summers, loose kisses and longed-for landscapes; venturing somewhere but searching for everywhere else. Throughout it all, elements of the modern world seep in, visible through the mist."
Lovely.
21. Le Galaxie – Le Club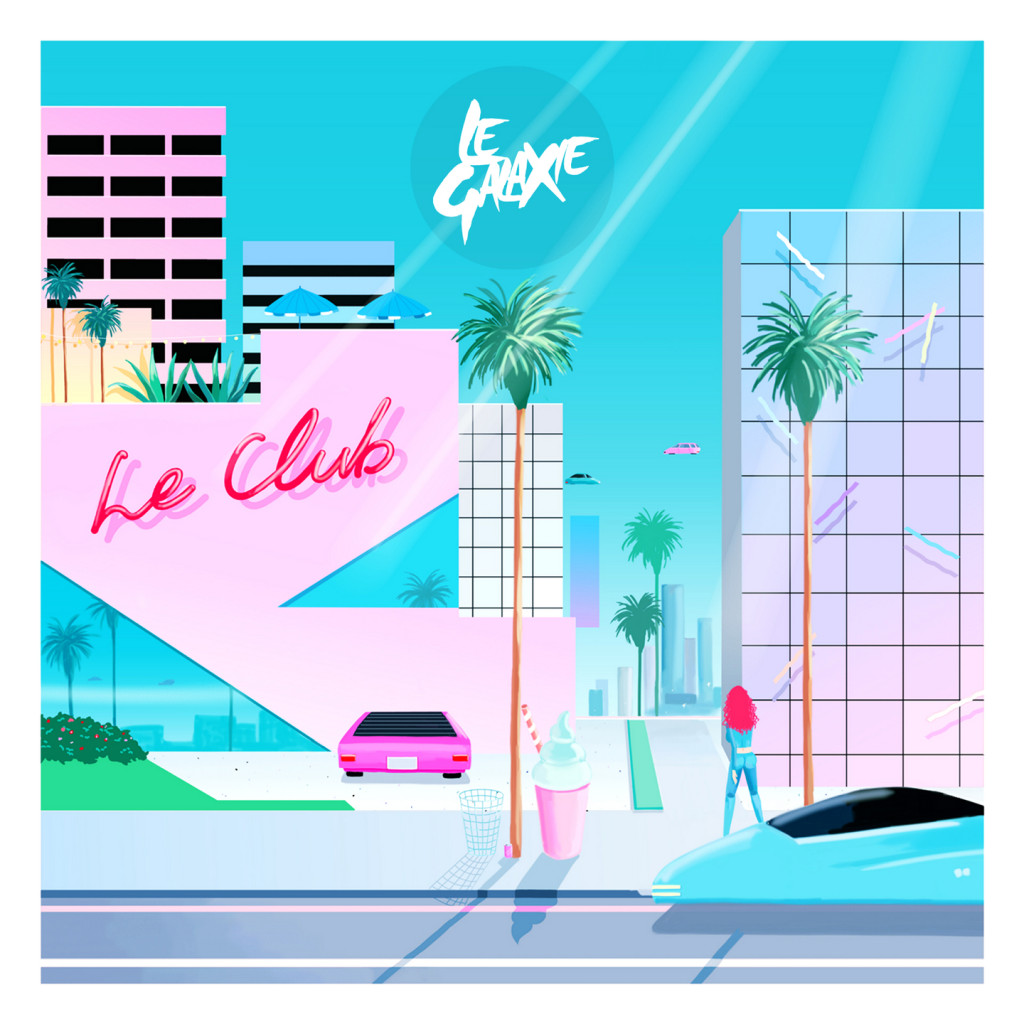 Casting our mind's eye over the last couple of years, there's a very strong possibility we've written more words about Dublin's Le Galaxie than any Irish other act. To summarise: they are party. See them live. Many times. More pertinently, their second album, Le Club, was released via Universal Ireland in May and is – you guessed it – suitably amazing.
20. Not Squares – Bolts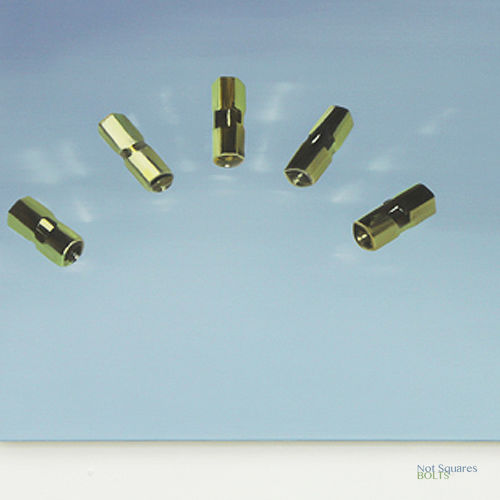 Five years on from the release of their seminal, party-starting debut album Yeah, Ok, Not Squares made a victorious return earlier this year with the release of their long-awaited second album, Bolts. Bursting with the band's instantly recognisable brand of bombastic electro-pop, the album felt less a continuation of their debut offering and more a radical departure, focusing on the intricacies of rhythm and melody rather than a relentless throwdown from beginning to end. Conscious or otherwise, that decision paid dividends: Bolts is a clever, wonderfully experimental gem from one of Northern Ireland's most beloved live acts.
19. Somadrone – Oracle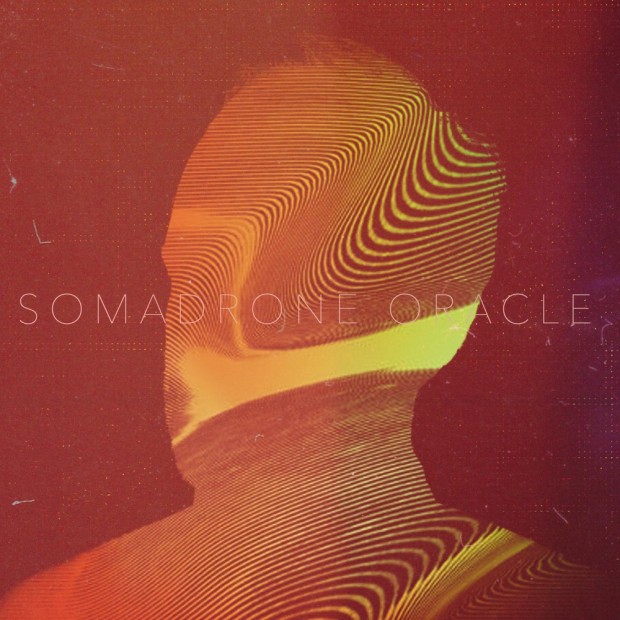 In his review of the album back in September, Will Murphy called Oracle by Dublin producer Neil O'Connor AKA Somadrone "a very good record of danceable tracks with flicks of ambience and unrepentant melancholy. Another welcome addition to an already excellent catalogue." We second that emotion, muchly.
18. Roisin Murphy – Hairless Toys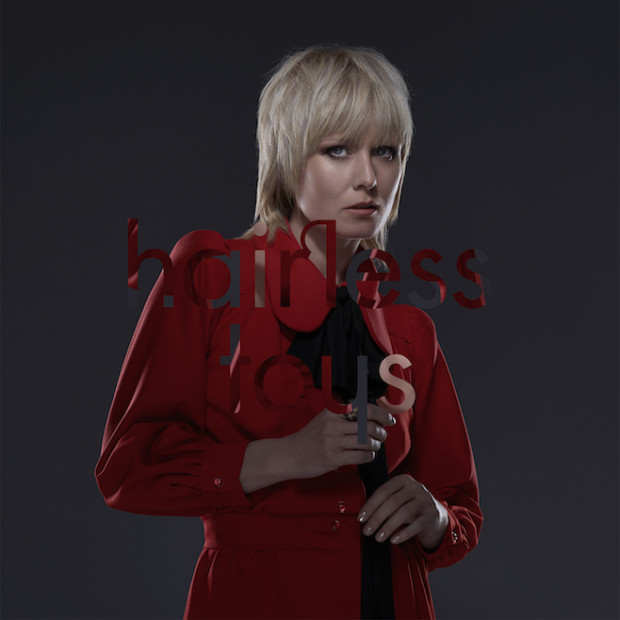 It is a truth universally acknowledged that Róisín Murphy is one of the more matchless and awe-inspiringly consistent Irish musicians of this or any other generation. Nominated for the 2015 Mercury Music Prize, her third solo album, Hairless Toys, went – in Murphy's own words – "to places most pop music never does."
17. Therapy? – Disquiet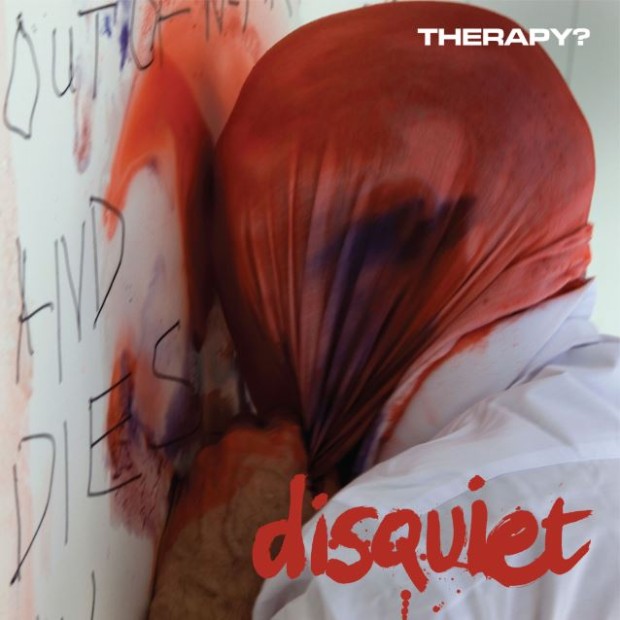 Underlining their ever-growing reputation as one of the country's finest, fearless and most respected alternative acts, Therapy? returned back in March with their fourteenth (fourteenth!) studio album, Disquiet. Tackling old favourites neurosis, mortality and everything in between, Andy Cairns, Michael McKeegan and Neil Cooper delivered another riff-fuelled traipse through the murkier echelons of the mind and beyond.
16. Ham Sandwich – Stories From The Surface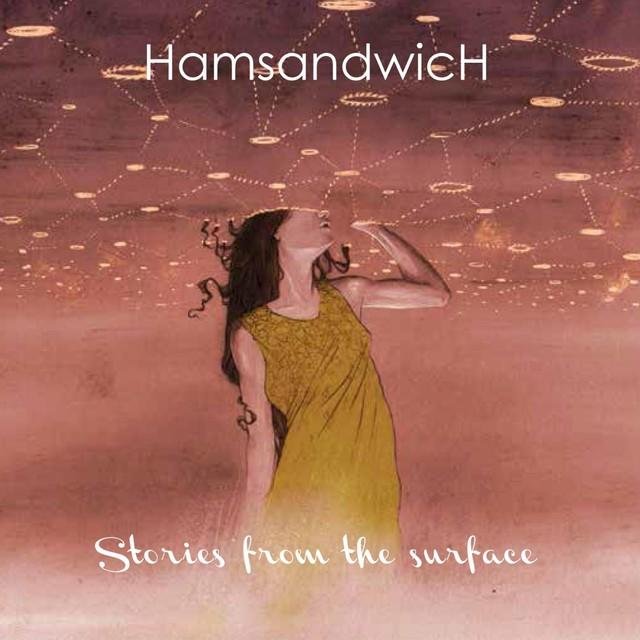 Having been delayed for one reason or another, the eagerly-anticipated arrival of Ham Sandwich's third studio album at the start of the year proved ever moment worth the wait. Fusing their instantly recognisable brand of alt-pop with a pervasive air of triumph, it saw the Niamh Farrell-fronted five-piece in fine form indeed.
15. Fierce Mild – Yes 'N' Yes 'N' Yes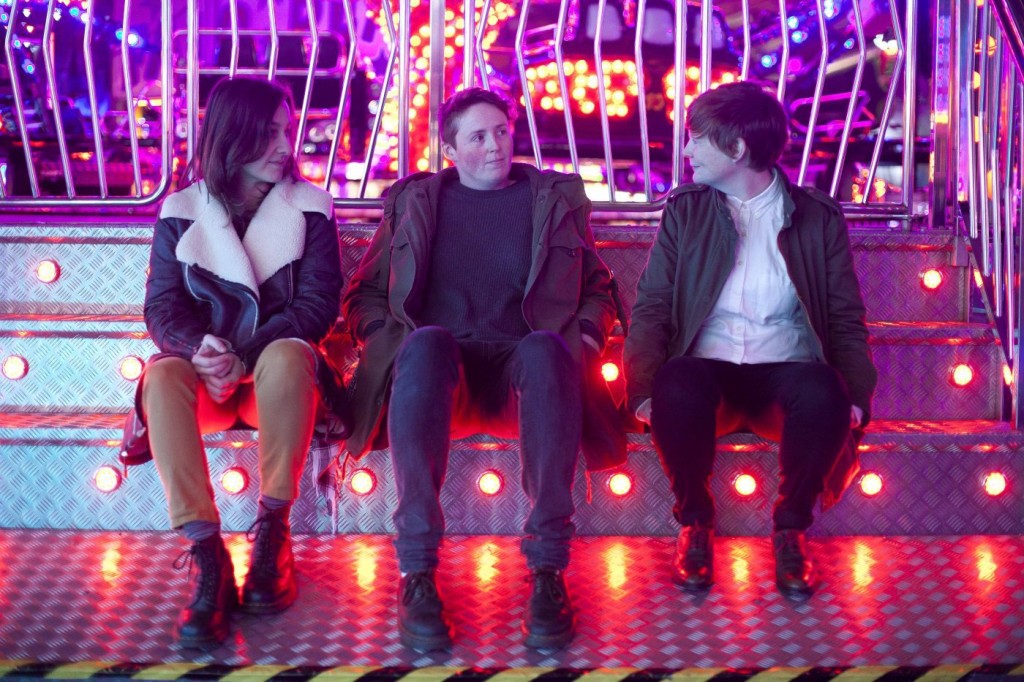 Easily one of our favourite new-fangled Irish acts this year, Dublin three-piece Fierce Mild released Yes campaign soundtrack par excellence Yes 'N' Yes 'N' Yes via Little Gem Records. Defiant, playful and self-assured in all the right places, it was a lionhearted, five-track release brimming with buoyant and bold post-punk.
14. Naoise Roo – Lilith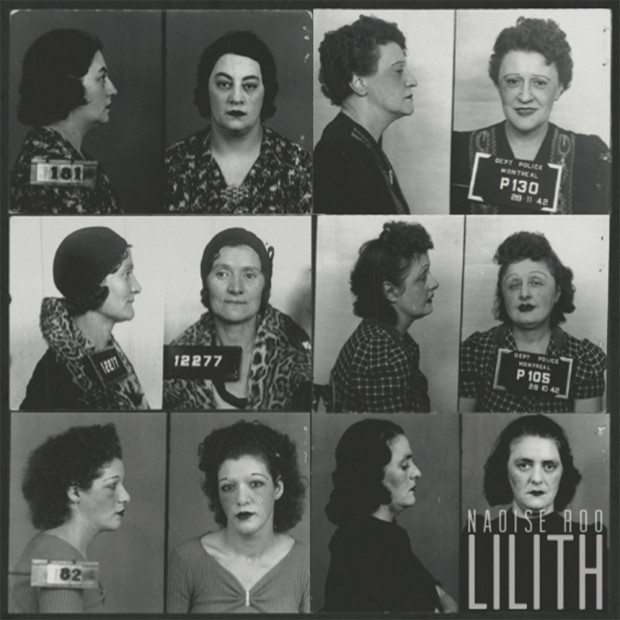 Much in the same vein as the aforementioned i am niamh, Myles Manley and Roisin Murphy, Dublin-based rock chanteuse Naoise Roo has steadily been carving out her very own path over the last while. Brooding, urgent and darkly, her debut album, Lilith, makes for an intense and utterly captivating journey.
13. Malojian – Southlands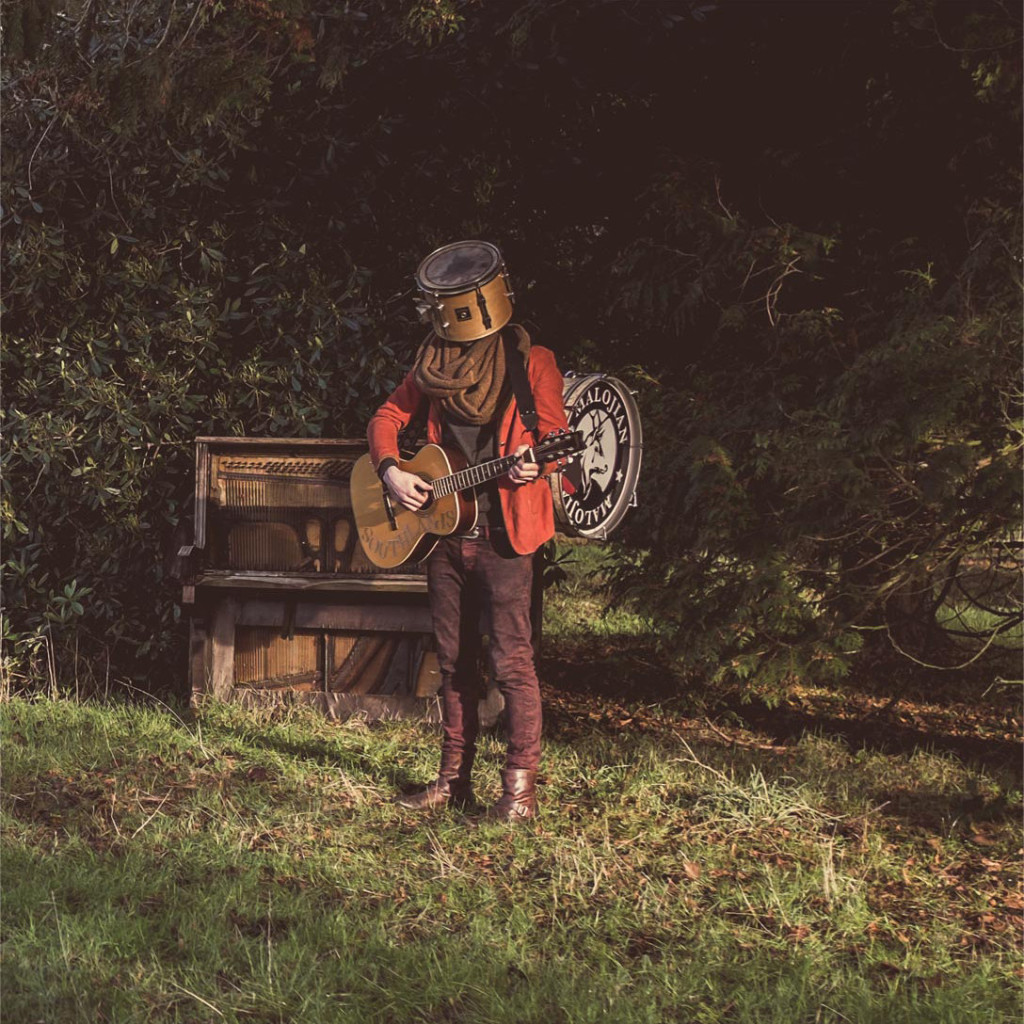 Something of a national treasure in the making, Lurgan's Stevie Scullion AKA Malojian can lay claim to being easily one of the most respected singer-songwriters around. Three years on from his exquisite debut album, The Deer's Cry, Scullion went one better back in May with the release of the stupendous Southlands. Recorded at Millbank Studios – a farmhouse studio ran by Malojian drummer and Mojo Fury frontman Mike Mormecha – the themes of the album are earthed in faith in humanity, the search for peace and the odd wonderfully eccentric curveball thrown in for good measure.
12. Alarmist – Popular Demain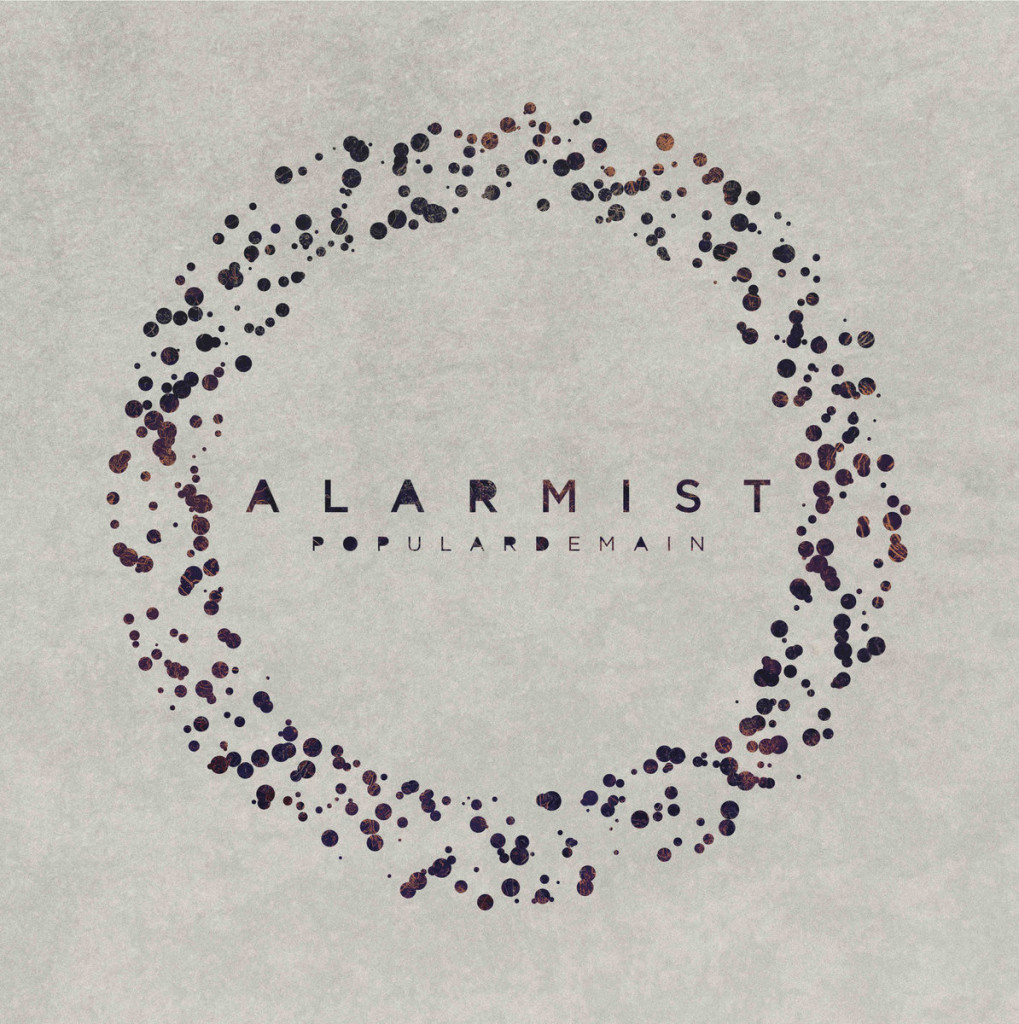 Few Irish outfits defy categorisation so impressively as Dublin instrumental rock wizards Alarmist. Melting unravelling, math-tinged overture with effects-laden guitar lines, skittering keyboards and consistently engaging percussion, their debut album, Popular Demain, proved a genre-spanning tour de force.
We said: "Popular Demain is an incredibly impressive album. The complexity and structuring of the tracks is second to none and shows a true dedication to the craft. The sounds are magical, at times other-wordly, poppy and gritty. It's a feast of sound that is unlike anything else you will hear."
11. SlowPlaceLikeHome – Romola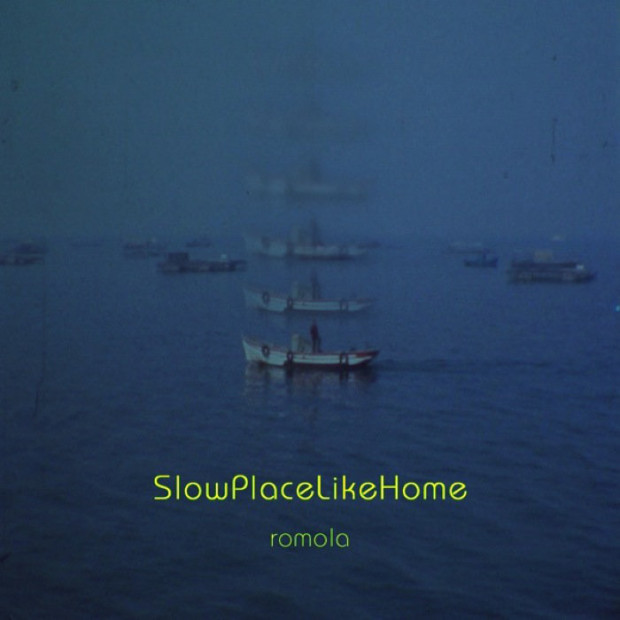 Donegal producer Keith Mannion AKA SlowPlaceLikeHome summoned some spectacular sounds on the rebooted version of his debut album, Romola, back in October. A largely re-recorded version of the original, Mannion said it closed the chapter on the release, with new material planned for early next year.
We said: "The 11-tracks are an audio journey through the countryside with cold, droning, ethereal soundscapes that give the effect of the rolling green hills of Co. Donegal. In the same way Kraftwerk existed to soundtrack a modernising Germany, SPLH exist to give the quiet beauty of the North-West coastline its audible due."
10. Rory Nellis – Ready For You Now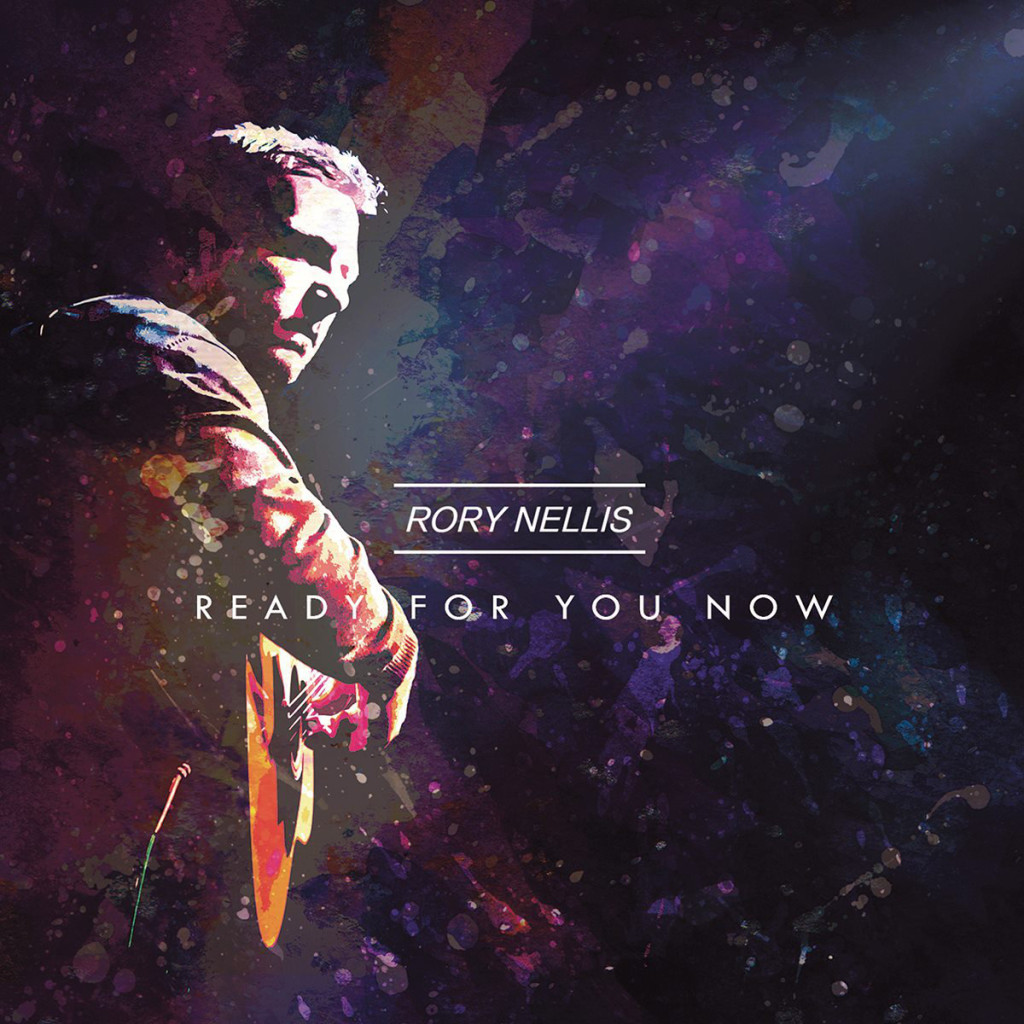 Having successfully completed a Pledge campaign to ensure its release, Belfast singer-songwriter Rory Nellis released his long-awaited debut solo album, Ready For You Now, in May. Betraying an increasingly tangible sense of conviction and candor, where no lyric or phrase felt throwaway, no chord progression or melodic flourish seems kneejerk or unconsidered, the almost meditative attention to detail on the album set Nellis' music apart.
9. Young Wonder – Birth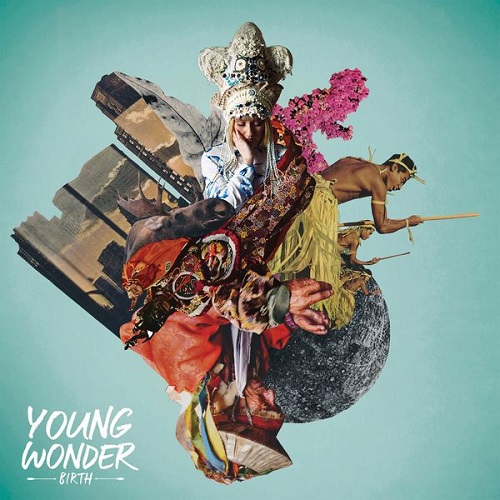 Thanks to the release of their stupendous debut album, Birth, Cork electronic-pop duo Young Wonder were easily one of the true Irish success stories of 2015. With tracks including 'Intergalactic', 'Enchanted' and 'Time' proving peaks, it conjured a hook-laden, dreamy netherworld that proved all but impossible to resist an immediate second listen (at the very least).
8. Villagers – Darling Arithmetic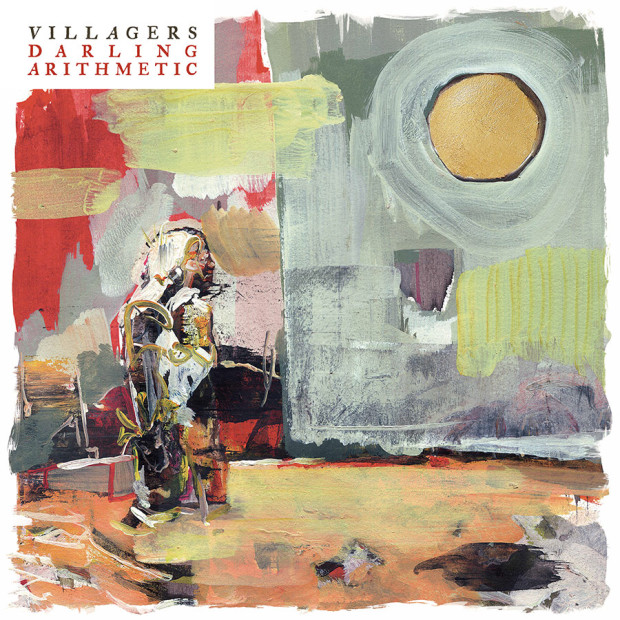 Cometh the man, cometh the hour: the almost voyeuristically restrained Darling Arithmetic by Conor O'Brien's Villagers took our (and seemingly eveyone else's) breath away back in April.
We said: "This is arguably O'Brien's most ambitious work to date because of its stripped-back sound. It's a highly personal record, nuanced with confessional allusions to the life of a man who has had a difficult time coming to terms with himself and the pressures of his environment. Love and loss, acceptance and self-doubt run through Darling Arithmetic like lost souls never quite meeting in the dark despite the guiding lights that they each hold aloft. It's when they stop to reflect that the light is brightest."
7. Jape – This Chemical Sea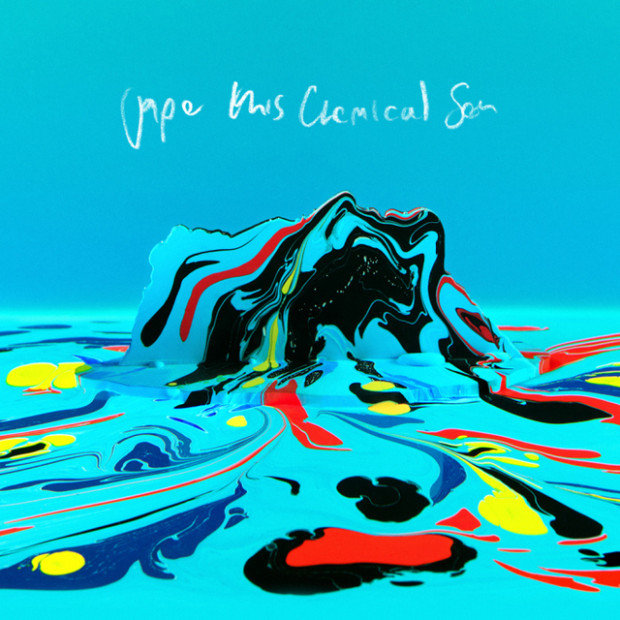 Having captured the writing and recording process in the fourth issue of our magazine, This Chemical Sea by Jape was an equal parts immersive, personal melodically sublime gem and a release following on the heels of not one, but two Choice Music Prize winning albums.
We said: "This Chemical Sea emerges sounding like Ritual's more assured older brother – perhaps not quite as 'fun', but more mature and interesting in a different way, and by far Egan's most accomplished work to date."
6. Cat Palace – Cat Palace
Dublin singer-songwriter David Blaney AKA Cat Palace caught us off guard back in February with his extraordinary self-titled debut EP. Placed somewhere between The Blue Nile, Talk Talk, REM and Bonnie Prince Billy, his unaffected, ache-laced vocals and stripped-back acoustic liturgies forged to concoct something bordering on the mystical. Featuring singles 'Cage' and 'Hear Me Lord', as well as three other tracks, his debut EP commanded, broods and sates in fine fashion, capturing an Irish singer-songwriter doing something very singular indeed.
5. Documenta – Documenta I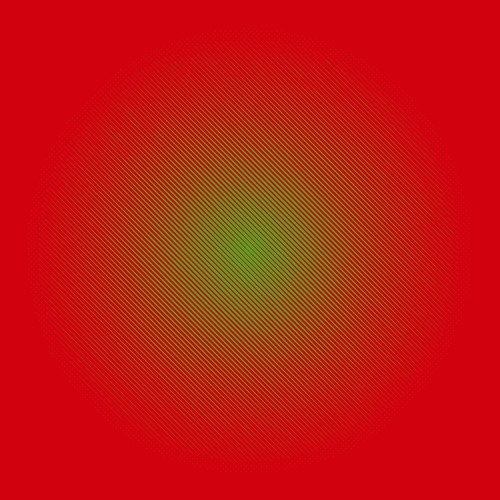 Undisputed drone pop masters, Belfast's Documenta released their second album, Documenta I, in October via Touch Sensitive records. Recorded over four days at Start Together Studios Belfast by Ben McAuley and the band – and also featuring additional production from David Holmes on the terrific 'Love As A Ghost' – the album was influenced by "English guitar minimalism emanating from 1980s Rugby, the darkness and light of Detroit's hit factory, and the German Kosmische set's concrète groove".
We said: "As a band they put great emphasis on creating a complete piece of art, meaning that each song should serve a purpose, and in that sense their ambition has been fully realised."
4. The Mighty Stef – Year of the Horse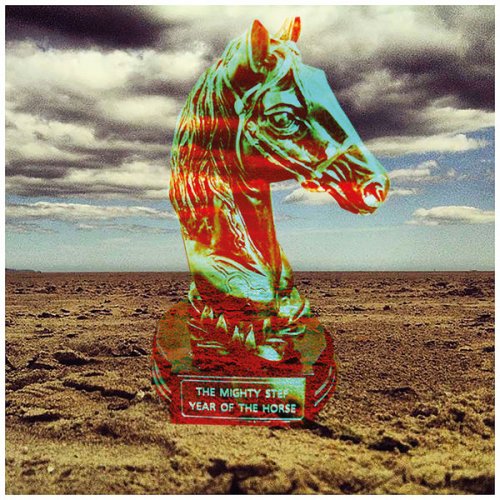 Recorded with QOTSA and Arctic Monkeys studio legend Alain Johannes in Calfornia, Year of the Horse by Dublin's The Mighty Stef brought the Stefan Murphy-fronted band's urban rock noir into very sharp focus. Bearing the imprint of their collective command and love of city folklore, horror movies and unearthing truths from proverbial underbelly, it proved a thoroughly impassioned, teeth-clenched, instant classic.
We said: "In many ways it feels like an unpressured debut: there's not a dud to be found, both lyrically and in the extended, complex corners of this rock epic."
3. Girls Names – Arms Around a Vision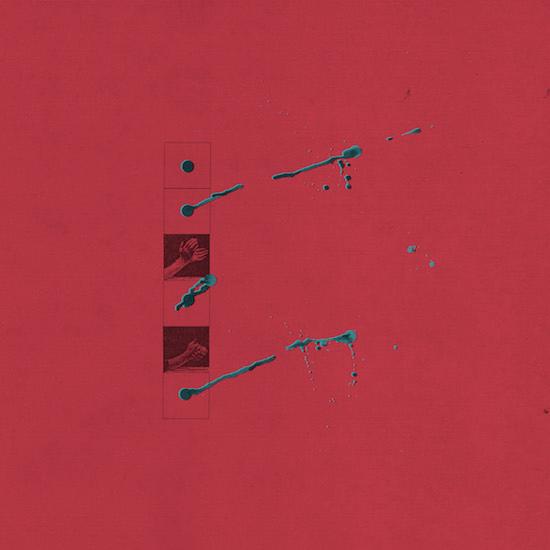 Hands down their most self-assured and full-realised release to date, Arms Around a Vision by Belfast's Girls Names masterfully tempered darkness with shade across twelve tracks of snarling, breathless, guitar-and-synth driven majesty.
We said: "Arms Around A Vision is the sound of Girls Names colouring in the gaps of their once skeletal outline, transforming their monochrome sound into full technicolour."
2. Owensie – Dramamine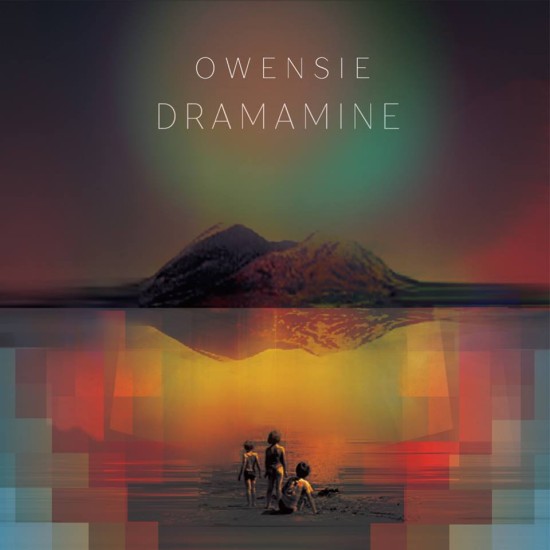 Whilst we always anticipated it being something rather special, Dramamine, the studio album from Dublin songsmith Michael Owens AKA Owensie was a remarkably accomplished nine-track release of meditative, decidedly Autumnal folk-pop summing everyone from Department of Eagles, Sun Kil Moon circa Admiral Fell Promises and Kill Rock Stars-era Elliott Smith.
We said: "Recorded in various indoor and outdoor locations across the country, using natural acoustics to create an instantly resonant sonic sojourn, there is a cunningly considered glory to the album, one that merges deeply solipsistic ruminations with semi-mystical invocations that aim straight for the psychic jugular. Having spent three years working on the release, Dramamine is a conquest of the heart and soul that demands your attention from the get-go."
1. Girl Band – Holding Hands With Jamie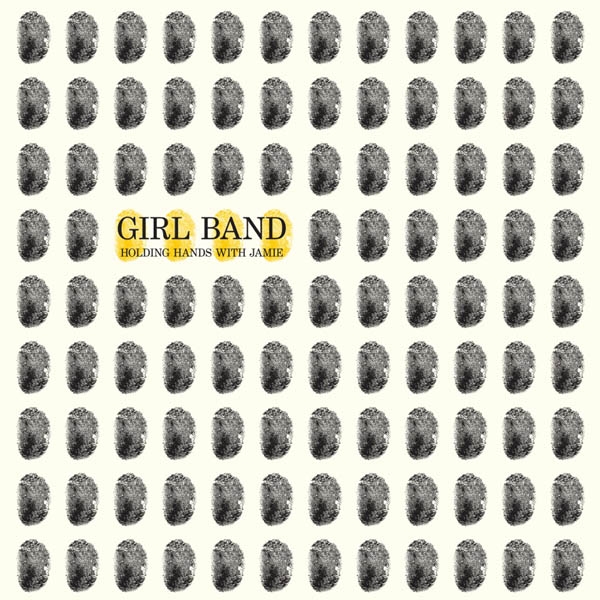 As strong as this year's countdown was (and by God, it was strong) we'd be telling fibs if we said sitting on the fence with the top slot: the incomparably ferocious and fucked-up Holding Hands With Jamie by Dublin's Girl Band. Having seen the Dara Kiely fronted quartet hailed across the board as one of the most exhilarating rock bands around, it cemented the consensus that they are sole architects of a sound that channels anxiety and neurosis, melding it into something downright incredible.
We said: "The sheer cacophony to be found in some tracks is truly terrifying if it is a reflection of Kiely's mind but there are moments however where things don't seem at all as serious. I had to skip back through 'Fucking Butter' to make sure I was hearing the words "Nutella, Nutella, Nutellla, Nuteelllaaa" correctly. I was."