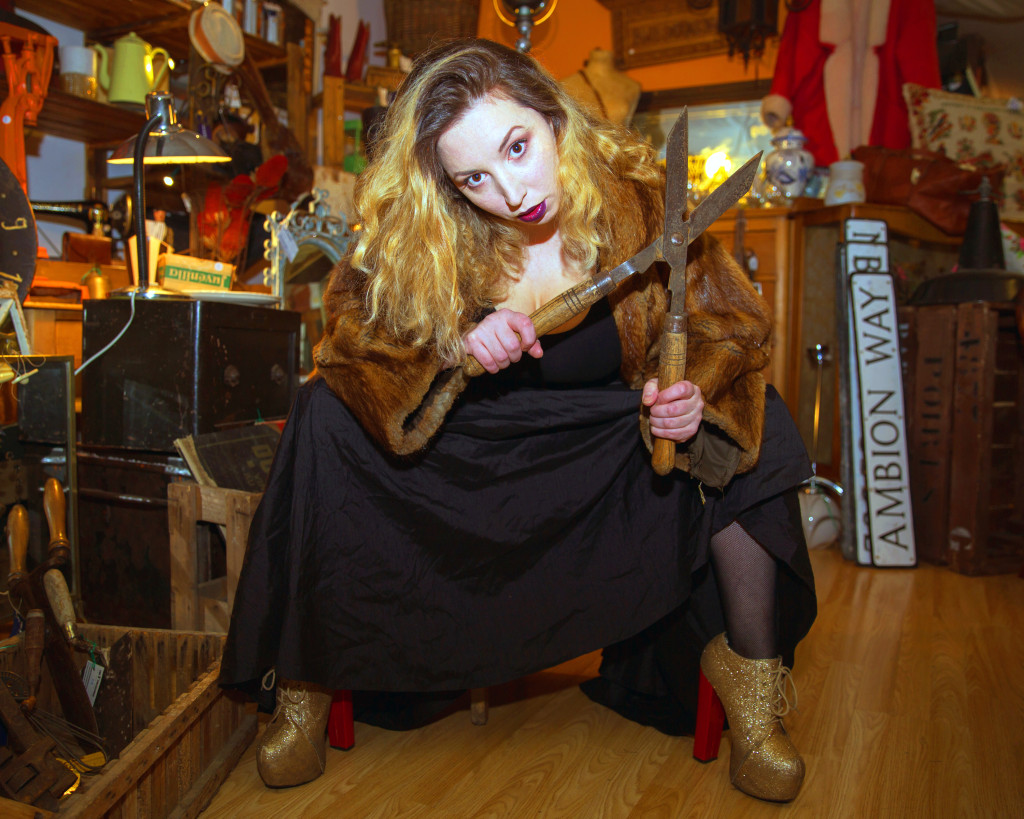 In the latest installment of 16 For 16 – in which we profile sixteen Irish acts we're convinced are going to do great things this year – Stevie Lennox lauds Dublin chanteuse Naoise Roo.
Photo by Pedro Giaquinto
Dublin's Naoise Roo is a rare talent who arrived seemingly fully-formed, arriving last year with her debut release in the form of the full band LP, Lilith, resulting in slots at Electric Picnic, Vantastival and Valentia Island. She's fortunate enough to possess one of the most evocative and texturally-rich voices on the island, and skilled enough to match it with a knack for encapsulating entire self-contained worlds in 4 minutes or thereabouts.
Like Radiohead or PJ Harvey, two of her most obvious sonic kin, she can do it all, from anthemic, stilted alt. rock dynamism ('Oh Son') to a sultry, Cave or Cohen-esque art-croon. The classic indie rock sensibility at its core is punctuated by extraneous influences from trip-hop, minimal electronica, burlesque platitudes of come-hihering and the Earth-like sparsity and desolation that invariably go hand-in-hand, all of which packs a panoramic atmospheric heft that warrants repeated listens to be fully revealed.
Lyrically, Lilith is concerned, among with voyeuristic glimpses into what goes on behind closed doors, and specifically the psychology involved, (the carnally-driven 'Sheets/'Whore') when not already committing wry self-evaluation. Naoise received considerable plaudits and top spots on several of the essential Irish indie blog lists of 2015, and it's hard to imagine that whatever happens next will be any less than significant. Stevie Lennox