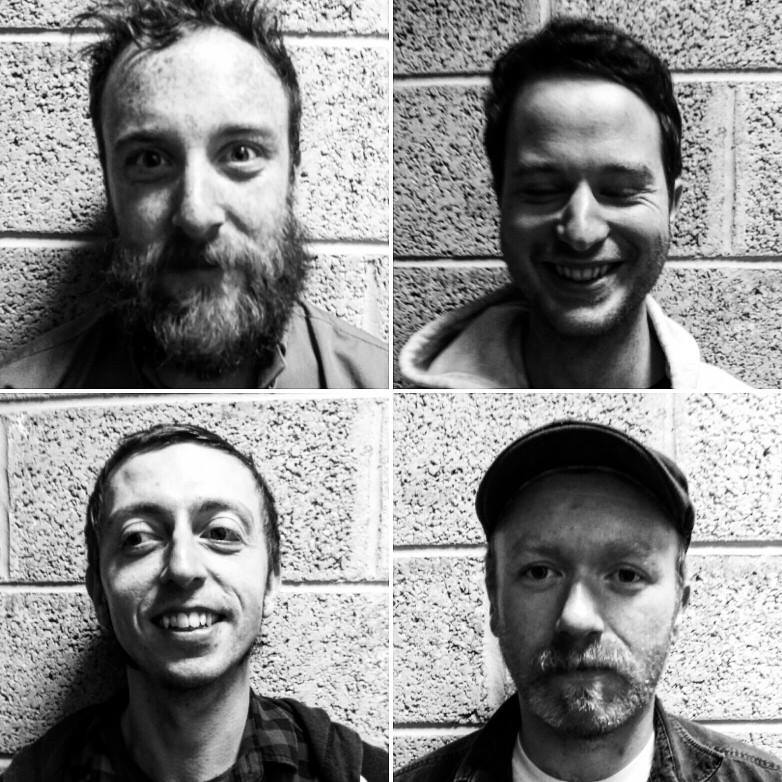 Ahead of their appearance at Cork's Quarter Block Party next Saturday, sludge/hardcore four-piece Horse, led by ex-members of local hardcore outfits Terriers and Ghost of Medina, have unveiled their taut, tense video for new single 'Dragging', premiering here on The Thin Air. A thundering, downcast beast of a tune, its weight and heaviness is accentuated by crisp, polished production from Cork desk stalwart Eamonn Coleman, and accompanied by a blink-and-you'll miss it procession of performance and found imagery courtesy of director Rob O'Halloran.
Sharing the tiny, window-facing stage of North Main Street's BDSM bar with an eclectic line-out, including Dublin grungers Bitch Falcon, Paddy Hanna, and Duende Dogs, next week's excursion ought to be one of the highlights of the much-praised Block Party festival, now entering its second year. Among other acts included throughout the festival are Spook of the Thirteenth Lock, Cork Community Gamelan Orchestra, Alex Petcu, and Cork legend Stevie G's Vinyl Love tribute to J.Dilla. For more info, click here.
Horse's prior release, extended player 'Funderland', can be downloaded and streamed here.