Album Reviews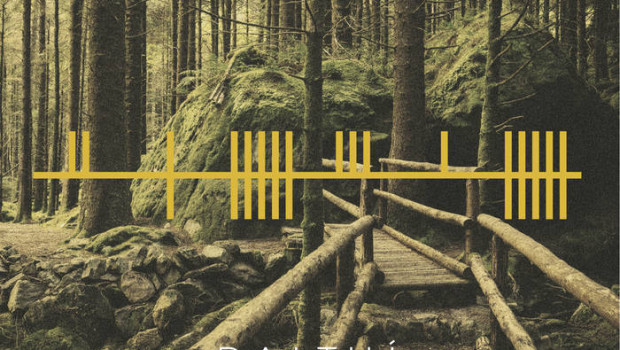 Published on February 25th, 2016 | by Eoin Murray
0
Daithi – Tribes EP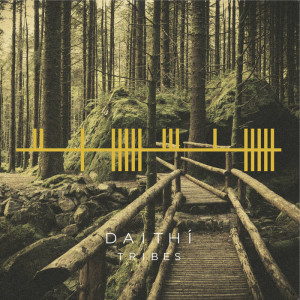 With each passing release in the past couple of years, Galway based electronic producer Daithi has showcased a gradual but very definite increase in competency, confidence and determination in the music he is making; overtly melodic and bubbly electronica that has never failed at being colourful. The fault with his releases up to this point however always seemed to lie in his reliance on letting the equipment claim almost total ownership of the music. While the tracks were always evidently loaded with talent and careful construction, there was often too much of a feeling that the artist was clamouring for the listener to "Look at what my new toys can do!!". Be those toys the means by which Daithi O'Dronaí could loop or alter the sound of his violin, or a new synth or drum machine to add layers to his music, the results tended to come across as a bit flat, a touch too clean; containing the semblance and intention of emotion, but lacking the realness to linger with the listener.
On his brand new Tribes EP then the immediate sense is that we are dealing with a much more grounded musician; one who is no longer letting his choice of instruments run away with him. On the five brand new tracks we are getting a sense of a musician who has finally taken the reins and approached the release with real intention and passion. There is an obvious temporal and spacial context to this EP, something that his music lacked previously. Here we see that Daithi is, by and large, using his tools to craft something that one hopes the listener can at last cling on to.
The EP opens with 'Mary Keanes Introduction', a poignant ode to love which utilises a spoken sample from Daithi's grandmother speaking about youth and romance in the west of Ireland. The sample, the subject matter, and the way the music is built tastefully and gracefully around that shows a substantial increase in maturity in the musician, and a knowledge for us that no sound in the track was tacked on for the sake of it. As an introduction it serves the EP very well, and it is infectious when heard on good speakers.
Dublin vocalist Sinead White features on two of the EP's tracks 'Love's on Top' and 'April'. Both cuts are anthemic and dancey and show influences from the likes of Caribou and Moderat. Their merit lies not only in White's vocals but in the grounded instrumentation which, apart from one or two instances, never gets too in your face. 'April' does stand as the stronger of the two though, purely down to the fact that the vocal feels less altered, far more natural and is given a greater sense of space for that. '1995' could make for a wonderful companion piece for Cork producer Toby Kaar's 'Snapdragon' with it's shimmering, glitchy vocal and trip-hop ambience.
The sense of space is something that, when the EP achieves it, it does so very well. Between sampling sounds of the coast and opting for subtle repetitions rather than aggressively saccharine leads, Daithi shows time and again in this release that he is now in control of what he wants his music to give people. There is earthiness to it that radiates and which is nowhere more evident than on the EP's highlight 'Rocamadour', a slowly building house track that would have fit very comfortably on George Fitzgerlad's Fading Love. The muffled vocals and quietly throbbing synths prove far more effective than the ones that feel the need to shout loudest to be heard. This track in particular should prove to alter moods and dancefloors pulsing, provided Daithi's new live show which emphasises improvisation manages to maintain that appreciation of subtlety.
It's not a perfect release by any stretch, and remnants do still remain in parts of the obtusely sugary stylings of some of his previous work. On the whole, however, this EP is the first instance where Daithi as a musician with intent and as a musician who comes from somewhere has shone. The tracks feel rooted in an individual and in a place and from that they benefit hugely. Tribes shows us a musician whose gradual increase in momentum over several years is at last running with a very real energy. Eoin Murray 
Summary: Check out: 'Rocamadour', 'Mary Keanes Introduction'

If You Like This You Might Like: George Fitzgerald, Caribou, Toby Kaar, Four Tet