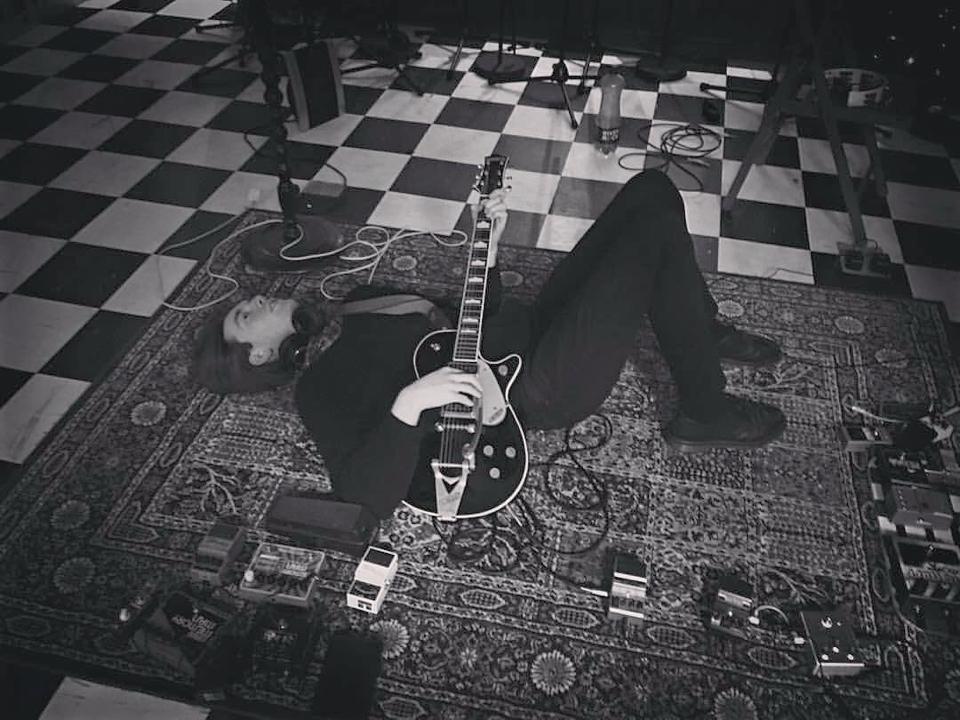 Ahead of three Belfast shows in the coming months, Derry's Christian Donaghey AKA Autumns is a man on a mission. Having recently recorded his debut LP in two days at Smalltown America Studios, Donaghey chats to us about the art of improvisation, the literary impact on his work and his plans for the year.
Hi Christan, you've recently finished recording your debut album.Who did you record with and how did it go?
I recorded the album with a great engineer and long-time friend of mine called Caolán Austin, who I've known since I was around thirteen. We recorded it in my bedroom and in a studio called Smalltown America Studios. We recorded in the studio essentially for three days and recorded in my bedroom for around two, but 90% of the record was made in two days in January 2016. I've only ever been in the studio once before with Autumns two years ago so it still felt completely new to me. The best thing about it was that I felt totally in control, there was no outside disturbance; it was just me, Caolán and Marty (my bass player) in the studio. There were no limitations which was excellent for me as 50% of my songs are based on Improvisation during the actual recording. It was definitely the most intense thing I've ever done and it didn't help that I made myself write three new songs from scratch over those two days in the studio, but I think it worked to my advantage. The tracks are just being sent to Regis (Karl O'Connor) now to be mixed so I'm looking forward to having a noise, techno guy mix the songs.
You've had quite a diverse output since forming. Does the record carry a thread of consistency, musically, throughout or are the tracks solitary outlets for different explorations?
The whole aim of the album was to get tracks which are completely different that fit together and represent something I haven't done before which I'm convinced I've done. There are some tracks that go together a lot better than others and probably some tracks that don't remotely fit on album at all which I love. As I've mentioned before I never wanted to stick with the same sound, it's been three years now and I've covered a lot of ground. In my head I can hear a consistency and a progression throughout the album, however I do think a lot of people are going to ask if I'm ok and what's wrong with me…
Judging from some videos posted on social media, there was a fair bit of improvisation going down. Can you enlighten us on some specifics?
Improvisation was unquestionably a key component to the album. My favourite records like Metal Box by Public Image Limited or Throbbing Gristle's Second Annual Report involve loads of improvisation which is all to do with capturing that moment and time, and what you were feeling. I don't want to give away too much on what was improvised and what wasn't as I want people to make that judgement for themselves. I have however developed a new cut-up technique from William S Burroughs and Brion Gysin's original cut-up technique which is all over the album.

2015 Autumns EP Blonde
Did any artists make an influence, conscious at the time or in hindsight, upon your songwriting and recording for this release?
It's always hard to judge what exactly has influenced the song as I never really know until a few months after the music is released when I can digest it a lot better. I really like it when people tell me the songs remind them of bands which I've never heard of too. I guess a lot of people are going to mention 80's goth bands and German bands from the 80's which is fine but there's a lot more going on than just a bass with flanger and an 808 drum machine. I've been listening to a lot of techno and noise music over the last 6 months which I know it won't be evident as an influence on the record but personally I think it's all over it. The biggest influence on the album isn't musical, it's life and how absurd and pathetic it is.
Do you think there's a thematic undercurrent to what you're presenting with this record – some or any overarching notions, themes, obsessions or visions?
The record represents:
1. Existential crisis
2. Noise
3. Depression
4. Lust
5. Death
6. Vintage Rhythm machines
7. Medication
8. Being watched
9. Transgression
10. European philosophies
11. Story of the Eye
12. Brutalist Architecture
It's being released via Clan Destine Records. Why did you opt for those guys?
The album isn't actually being released on Clan Destine Records, that's going to be a release that will come out before the album to keep me occupied. All the songs are done and are pretty much noise, industrial and techno tracks. It will be released as a limited cassette tape with around seven or eight songs with artwork done by Kerri Lebon. Hopefully it will come out around March. I went for Clan Destine Records for this release because I love the mix of music on there; you go from hard hitting techno to Dirty Beaches or The Kvb. It just made sense for to me to release it with those guys and Carl is an ace guy. I have a few labels who want to release the album but I'm not rushing into it, I want to see what's best for me and what will get the record out there to the most people.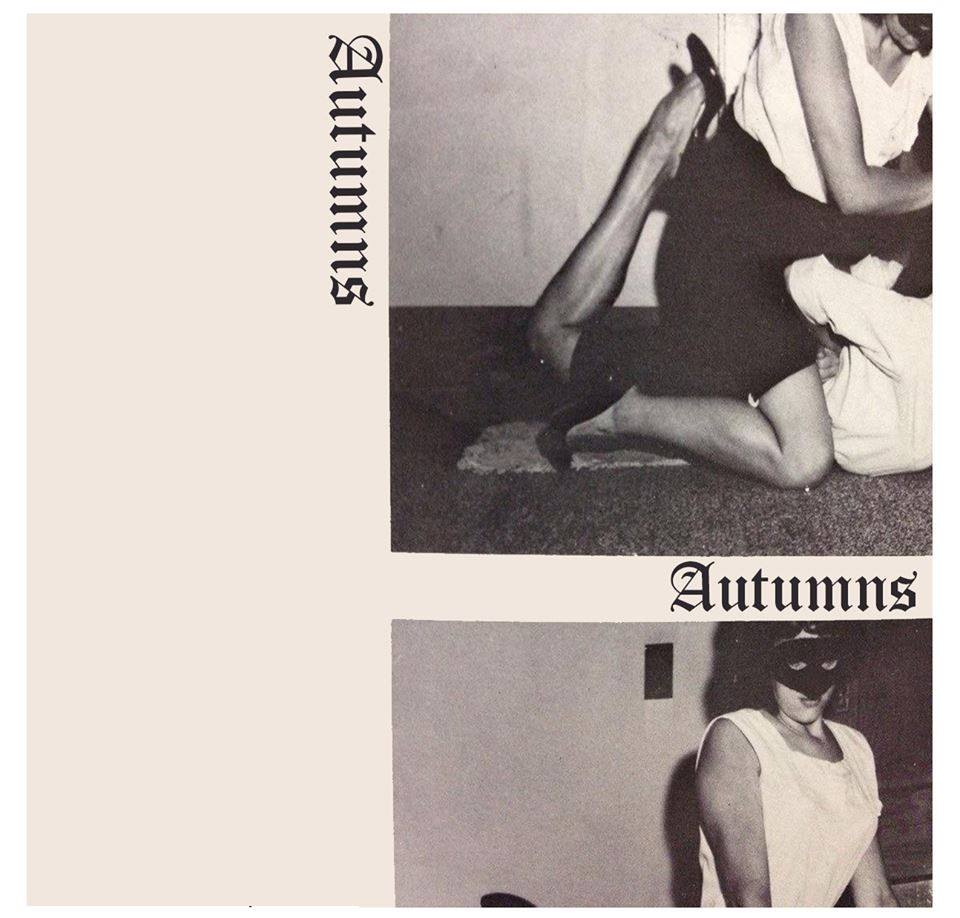 You recently released 'The Fall', a track at odds with previous, guitar-fuelled output. What inspired or made a dent of an imprint influence-wise on its recording?
I've been making tracks like 'The Fall' since I started. My first record on Downwards, although there is guitars on the tracks they are more similar to that type of sound compared to the 7" record I did with CF Records, which I despise. 'The Fall' will be available on the cassette being released by Clan Destine Records and I suppose that was more informed by literature than any kind of music I've been listening to.
With its title in mind, do you or have you recently been drawing certain influence from non-musical sources including literature or cinema?
I'm a big reader; you literally can't tear me away from a book these days. I'm very lucky that I have a few talented friends who are writers and we share each other's writing and give advice etc. I recently got some of my own literature published so I'm really focused on that at the moment. Lyrics were very important on this record, probably the most important they've ever been for me. I'm twenty-two now and I've taken in a lot of mediums, but life has really fascinated me so I've reverted to philosophy and art forms such as Dada or Brutalism to help me comprehend it all and make sense of my own life. People like Georges Bataille, Michel Foucault, Arthur Rimbaud and Le Corbusier have really had an influence on me but I'm unsure if that's visible on my music.
You're set to play Lavery's next Friday ahead of our Altered Hours show in the Black Box later this month and supporting Ought in April at Voodoo. How has your live show or approach changed or progressed, if at all, since your last Belfast show?
The live situation has been taking different forms every few gigs which is intentional. It just keeps things interesting for me and can give the songs a new life every few months. Currently it's a two piece with bass, drum machine, guitar and vocals. I'll be doing some other shows and a tour which will be kind of solo; I essentially stole the idea from Dirty Beaches and Suicide. You will have to keep an eye out for that.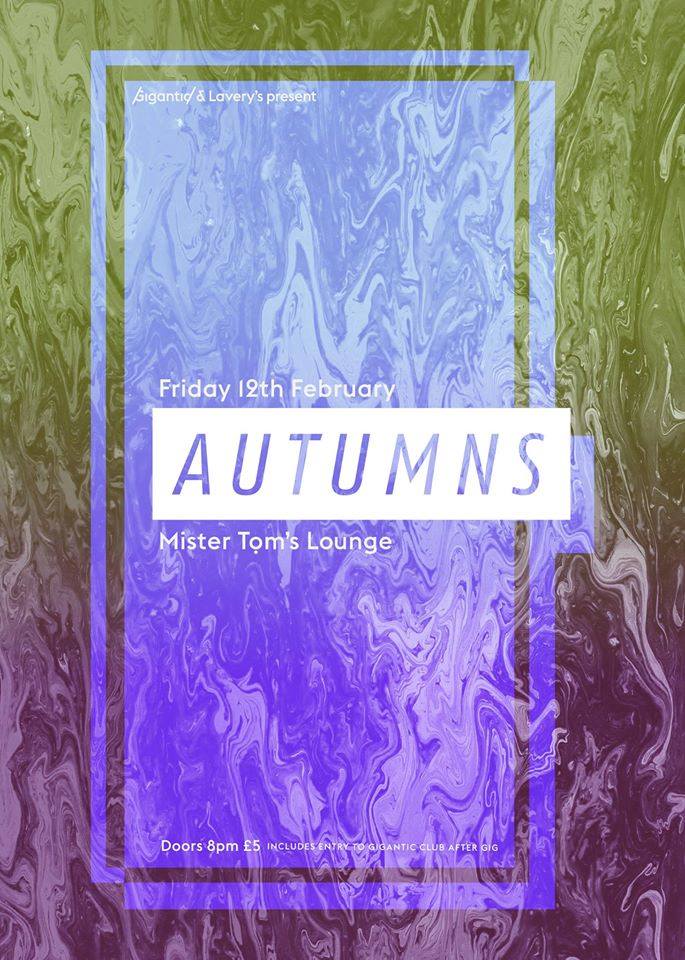 Aside from those dates, what do you have planned in 2016 and beyond in terms of playing shows in support of the album?
2016 is hopefully going to be a great year for me as an artist. I'll be going on my first proper tours which I cannot announce yet for various reasons. I'll be doing some sonic art performances in galleries, spoken word performances and hopefully I'll get more literature published throughout the year. The album will hopefully be out by September this year and in the meantime people can look forward to or dread the upcoming tape on Clan Destine Records.