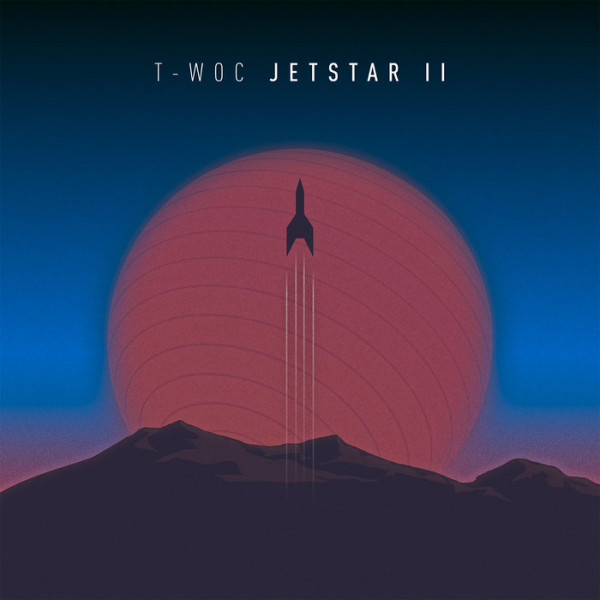 You'd be forgiven for considering a new T-woc release to be cause for celebration. It's not that they're few and far between (well, maybe a bit), it's because they've historically been amalgamations of a few releases rolled in to one well-contained, shimmering, sonic entity. A patchwork of styles, energies, paces and sounds are sewn together to meet the creative vision of Mick T-Woc Donohoe – the Irish Mad Professor-esque engineer behind the sound desk, cutting and pasting, layering and editing until each track becomes a juxtapositional segue to the next.
As mad-cap as this approach may have played out on previous releases (see 2011's Jetstar), it worked in forming an artist/listener relationship based on novel unpredictability and, although defined by various shades of influence, the executive simplicity and smoothness of transitions displayed a commendable, attention-grabbing, calculated disparity. To shamelessly use the old cliché, you were taken on a journey – one that didn't require you to do any of the legwork. What T- woc's latest offering, Jetstar II, seems to do is simply eschew any previous ease of access to his colourful domain, making for a listen that, for the most part ticks all the right boxes, but in places offers little in the way of countering any potential bumps in the road.
'BB6' begins with a bubbling, atmospheric stretch before quite quickly giving way to the kind of step-rhythm we're familiar with from the T-woc oeuvre, before smoothly transitioning into 'black or black', a digital-dub cut that should appeal to long-time followers of his output. Followed up by 'cemnet', there is a distinctive jolt in atmosphere and style here that sets the listener on a jarringly different path than the one they might have expected to continue forward on. It's not that 'cemnet' is technically or musically disappointing – it's just that there's too much of a noticeable leap in progression that could have perhaps been bridged in a more seamless fashion, as was the case with such hops and skips found throughout T-woc's back catalogue.
Now entrenched within broad strokes of eclectic electronica, dub, roots and trip-hop, Jetstar II begins to stake more contradictory claims, and without the ol' faithful, silky-smooth navigation between styles of records past – the advancement of the EP begins to get a little overwhelming. 'funga funga', and its theatrical, future-dub flourishes is hypnotic and relentless – the EP's standout moment. 'jetsar' is an exercise in cut-and-paste, transformative sounds spliced with a subtle tribal rhythm and EP closer 'sweaty fonk' sees Dilla-like motifs slow proceedings right down, halting us just as we about got going from the flashes of energy in the preceding tracks.
Taken at face value, each solitary cut on Jetstar II conveys the passionate experimentation that T- woc has operated with since the beginning, but as an EP, the most common trope that each track shares is that they really don't seem to have much in common at all – a pitfall that the first Jetstar managed to steer clear of so well considering its genre-hopping prime directive.
'One step forward, two steps back' never sounded like such a positive prospect, eh? Aaron Drain