The Co-Present on Radiomade.ie have been providing one of Irish music's most valuable independent services, and resume their 3pm Saturday afternoon slot on February 6 with the inimitable BP Fallon and 21st century Irish national treasure, drag queen and gay rights activist Panti Bliss. It'll no doubt be a fantastic, honest chat with the show's perennial host, Dwayne Woods (below).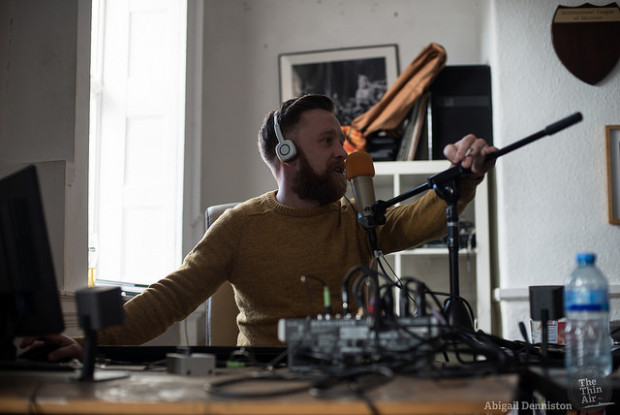 As ever, the show will feature some live music, this time from cross-border atmospheric-folk-pop duo Saint Sister. The young act, featuring Gemma Doherty and Morgan MacIntyre, have in no time become one of the hot prospects on the island, playing with Arcade Fire's Will Butler following a performance on Irish television. Their debut EP, Madrid, was released late last year.
In case you didn't know, The Co-Present have a vault, with most live sessions in their two years of existence available to stream on Clowdy.