In the latest installment of Independents in Paris, Tom McGeehan pops into the HQ of Parisian imprint Cracki Records to discuss and trace their five years in the indie game.
For those unfamiliar with Cracki Records, can you tell us a little bit about where the label came from and how it came to exist?
Whilst doing a scooter tour of France, we met Flo, who works for a label called 'Dawn'. He explained how their label works, from starting out to making it a success. A few months later, we ended up in India, which was a big influence on us (it was in India that we found the inspiration for our logo). After that we started organising events in warehouses. At these events we would always include a few specific artists that we liked a lot, and they ended up being some of the first artists we signed. And thus, Cracki was born.
What does the label look for when they are on the hunt for new talent? Is there a certain genre or style of music that you wish Cracki to champion?

From the outset, we decided to not stick to one style of music. Rather, we wanted to champion and support multiple types of artists and styles, paying hommage to the 'shuffle' generation. It's obviously important to have some continuity between artists, and frequently it's easier to be attributed to a certain 'sound'. Having a lot of different styles is difficult to market to the public.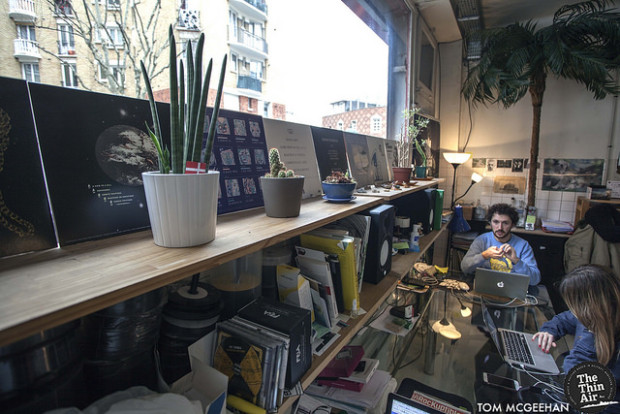 What would you say are the main advantages and disadvantages of being an independent label in Paris?
One of Paris' main advantages is it's geographical location; getting to other big European capitals is easily done, and in the city itself there are lots of venues at our disposal, and even more that are in the process of opening. There is an atmosphere in the music scene here that there are more and more opportunities to grow and flourish, and we are seeing a lot more people coming to us to share their music from different parts of France and further afield.
Cracki had the chance to have been born at a time where there was not a lot going on in the city, and there wasn't as many labels as there is now. Now, there are so many other great labels that we've found ourselves having a lot more competition than before! The biggest problem with Paris is the cost of rent; if that aspect of the city wasn't so unreasonable, then we would have a lot more artists coming here to share their work.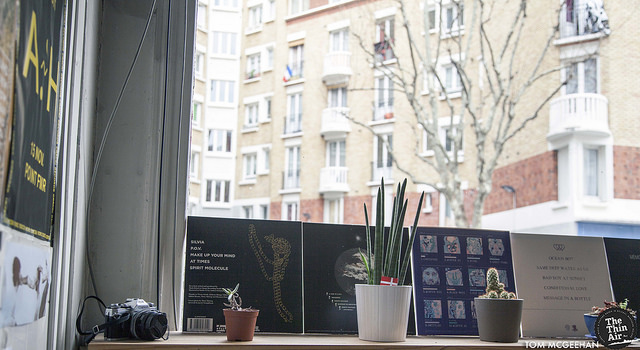 Cracki is much more than just a music label, and there seems to be a lot of participation in working with festivals, organising events and producing podcasts. Is this a conscious effort to keep the label as current as possible?
The label comes first and foremost; it's from this base that we get our inspiration and energy to keep doing what we're doing. We really cherish our relationship with our artists, and getting their material cut to disk or vinyl and being released will always be one of the highlights of our work. After that, we are still heavily involved with organising events, the best of example being the Macki Music Festival, who we organise with help from our friends at La Mamies.
You're coming up to your fifth birthday, what's been some of the labels highlights in that time?
The second Craki party was really important for us; we felt something really strong and positive whilst organising that event. Just after that we had our first release, Larcier – Sometimes I See. Another highlight is the open-air event at Vincennes, with our famous summer venue.
What can we expect from Cracki in the future?
EPs from Agar Agar, Waldo & Marsha,Ian Tocor, and albums from Renart et Ménage à Trois as well as a compilation album to celebrate the birthday of the label.