Columns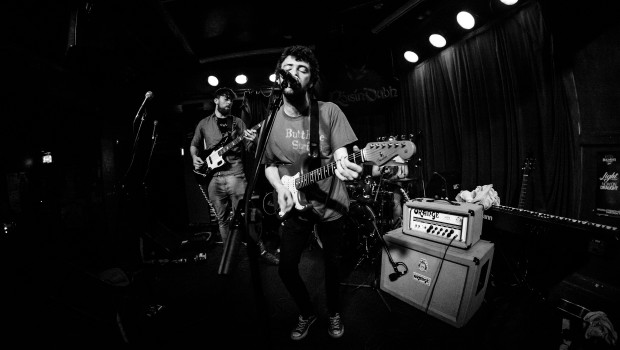 Published on March 23rd, 2016 | by David Boland
0
New Pope's Guide To Galway #3: Bands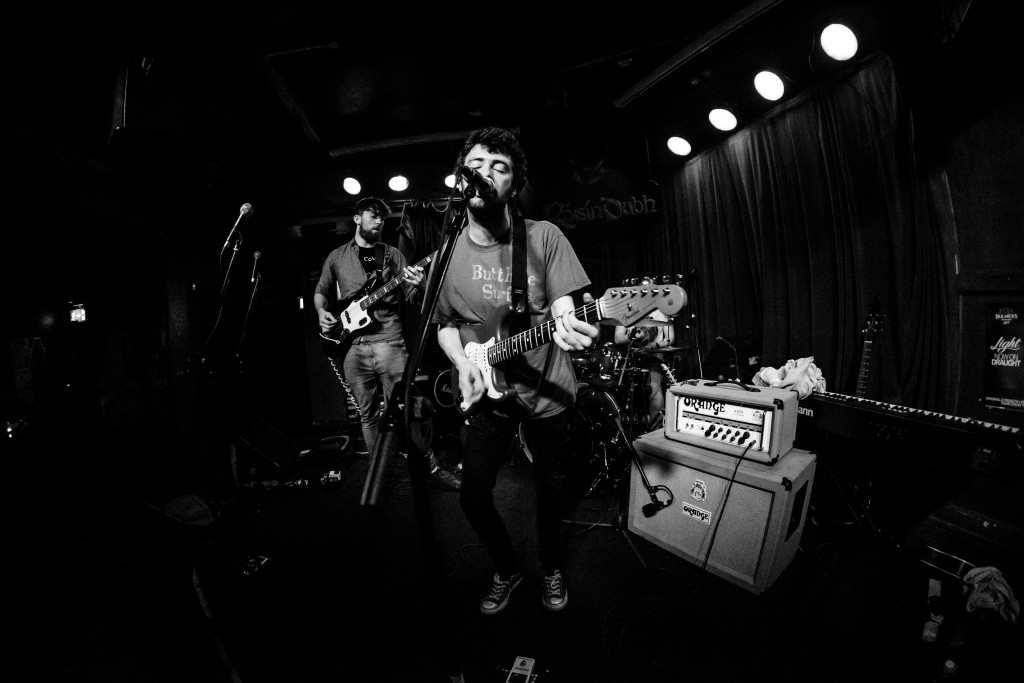 I like bands that have personality and I like music that comes from a place, be that geographically or socially or mentally or emotionally or philosophically or whatever. As long as it's honest in some way and thoughtful in some other way and in some other way transcends mindless entertainment and stabs you in your pineal gland, wherein lies the soul. Galway is blessed with a number of such bands and here are five of them. 
I've known these young gentlemen for a few years and when they got together musically they named themselves Oh Boland, though I'm not quite sure why. The phrase "oh Boland" can certainly be taken a few different ways. I've heard it said with the disappointed  "oh no not again young man" tone enough times that I sort of think this is what they meant, perhaps after one of my famous escapades in Tuam (from where they come). Name aside, they are one of the most exciting bands in the country. If you haven't heard them I encourage you to check them out immediately. Their live shows are a beautiful, sweaty, exhilarating mess and, when one is bleary eyed and half cut, they make for a very sexy silhouette. I may, in fact, be in literal gay love with lead singer Niall Murphy and I consider Simon McDonagh (drums) and Eanna MacDonnchada (bass) my metaphorical children. Maybe they're our metaphorical children, Niall and mine's. I don't know what that means.
Having supported the Growlers, Speedy Ortiz and Sheer Mag in the last year and toured with Parquet Courts when they came to Ireland and with a new album set for release on Popical Island and with rumours of label interest from California, Oh Boland could be the ones that make it out of this city before they succumb to the apparently inevitable mind-numbing ennui of the place.
My Fellow Sponges are an incredibly innovative and musical four piece whom I find difficult to describe. They have two very brilliant and contrasting songwriters in Donal McConnon (guitar/ clarinet/ vocals) and Anna Mullarkey (keys/ vocals) and a hugely creative and intuitive back line in Dave Shaugnessy (drums) and Sam Wright (bass). Somehow it all makes perfect sense live where they tend to invert your wandering brain in on itself to see their wacky dreams there reflected in your pudgy translucent grey matter. They are soon to embark on a tour of the island and I encourage you to go see them, wherever you are. You can get an idea of My Fellow Sponges from their recordings but it is in the unpredictable, soulful and joyous live setting that this band grows wings, flies down your throat and nests in your broken little heart.
The newest and freshest band on this list. I'd use words like creamy or dreamboat to describe them but I'm not fully sure what meaning young people are attributing to these words nowadays. I will say that Field Trip are not your common modern half baked band with a fresh new sound and nothing to say, although they do have a fresh new sound. Wayne Foy (guitar/ vocals) and Sean Walsh (guitar/ vocals) combine to write De Marco-esque pop songs full of beauty, melody, killer riffs and jostling reverberating guitars while Finn McCarthy (bass) and Paul Casserly (drums) evoke The Stone Roses and The Smiths. Their live shows are 110% creamytown.
In contrast to Field Trip, Rural Savage may be approaching veteran status – all haggard and angry. It is almost inconceivable that this band is not more widely known and appreciated in Ireland (at the very least) but maybe people just aren't ready for the truth. On their first album I Fell In The Bog And Saw God (2012), songwriter Farren McDonald (guitar/ vocals) turned his vicious and ruthlessly incisive gaze on Irish society and found it full of hypocritical condescending pricks. Hard to argue on that one. This brutally funny social commentary, embedded in a raw garage punk sound and backed by the tightest rhythm section in the land, John Burke (bass) and Mosey Byrne (drums), made it one of the best Irish albums of the last decade. Their second official release, It's Not Your Wadi​.​.​. ​It's Rural Savage (2015) tacks a more personal route but loses none of the energy and venom of the first. In between they've released a load of rougher stuff through Bandcamp worth checking out.
Swit swoo, listen to those vocals. No one can deny that the Donegal accent is the hottest in the world and Tracy Friel (lyrics/ vocals) could be used as poster girl for this assertion. Lyrically, as well, Tracy shines on Grounds For Invasion's eponymous debut EP (listen to 'True Romance' – holy shit!) and last year's album Dying Stars is full of hard hitting gems ("I tie myself to who I want you to be, I'd hurt myself to be who you need"). Producer Will O'Connor provides the music for Tracy's musings, meshing dark electronica and orchestral sounds to keep it interesting throughout. Now joined by the amazingly versatile David Shaugnessy on percussion, Grounds For Invasion are a truly engrossing live band and I'm looking forward to hearing their next record.

Thus concludes my recommendations for bands from Galway.
New Pope AKA David Boland is a songwriter based in Galway. He makes folk infused dream pop, or so they say. Visit his Facebook, Twitter, Soundcloud, Bandcamp or email him at newpopemusic@gmail.com.