Features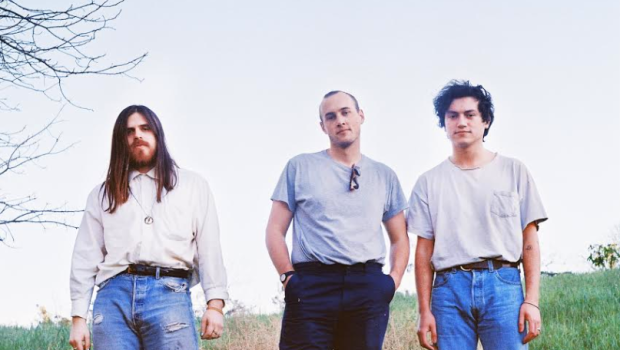 Published on March 25th, 2016 | by Brian Coney
0
Not Just Feeding a Scene: An Interview with Chad Ubovich of Meatbodies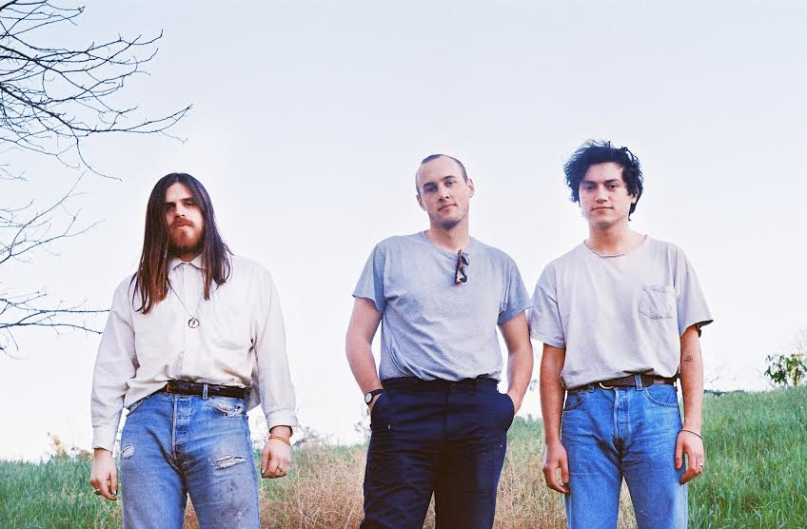 Fronted by Chad Ubovich who has worked with the likes of Ty Segall, John Dwyer and Mikal Cronin, Meatbodies are embedded in California's idiosyncratic garage rock revival.  Much like the bands connected to the aforementioned names – and they are plentiful – Meatbodies blend pop influences with heavier elements such as noise rock, metal and psych. This is evidenced in the other bands Chad Ubovic has worked with, from the sunny disposition of Mikal Cronin's band mixed with the dark, dense sounds of Ty Segall's, Fuzz, which is heavily indebted to Black Sabbath.
Meatbodies rest somewhere between these two bands, exhibiting a slouch rock style that sits well with their carefree Californian attitude. Here are some words from the frontman who kindly answered questions about Meatbodies' progression since their first EP, the reason they recorded in San Francisco, his first impressions of Ireland and their upcoming European tour, which stops off at Belfast's Voodoo on April 1 and Dublin's Workmans Club on April 2. Words by Garrett Hargan.
You're releasing material with in the red records which has a lot of great garage rock bands on its roster. And John Dwyer appears on your video for Rotten. Do you think garage rock is a strong as its ever been, or do you feel it's still outsider music?
Personally, I feel like "garage rock" or at least the 3rd or 4th wave revival that people have been coining "garage rock" isn't really as alive as people think it is. In the mid to late 2000s there definitely was a response from bands such as Thee Oh Sees, King Khan or Ty being inspired by early 60s music, and late 80s revival bands such as The Gories or the Mummies. But today bands, and also fans, are growing in their musical ventures. The same way garage music (before it was even termed garage music) grew out of it in the mid 60s. Originally it only lasted a period of maybe 4 years before psychedelia took over. Personally I don't consider Meatbodies a "garage" act. I mean garage music rules, don't get me wrong. The Standells, the Seeds? Those band rip! But we've always been much more inspired by early metal bands, 70s prog bands, glam, 80s synth punk. That sort of thing.
From the outside it seems like garage rock bands are a bit of a community in California, but also thrive on trying to outdo one another. Is that the case? 
There is a very vast community of bands in California. Are they all garage bands? No. In fact, I feel if you do go to a show and witness a full on "garage" band that consider themselves "garage" it's rare and easily forgettable. But for some of the bands I'd say yes there is a little bit of inspiring each other to try new things and not box themselves into a one particular genre or sound. Which is a great! We're currently getting back in the groove of bands trying to express themselves with good pop tunes, not just feeding a scene to keep it alive.

You're part of a strong roster and impressive lineage on In the Red Records. Is it the perfect label for Meatbodies to be signed to? If so what makes In the Red a good fit?
In The Red is a very legendary label. That has done a lot of cool stuff. They've also done a lot for Meatbodies. I think it's been a nice fit because Larry Hardy is the man and he believes in rad music and art, and so do we.
You've played with Mikal Cronin and Fuzz. Those two bands share similarities but are quite different, with Fuzz being riff heavier. Meatbodies blend different styles such as psych. Do you feel you share the same DNA as the aforementioned bands or do you view your style as something completely separate?
There is similarities, but I view them as very separate bands. Mainly because they're not the same bands, at all. Of course there's a part of me that likes playing pop otherwise I wouldn't have played in Mikal's band. And there's also a side of me that like playing heavy, otherwise I wouldn't play in Fuzz. But to me those bands aren't even in the back of my mind when Meatbodies' songs are being written.
Reviews for the debut album were largely positive, were you pleased with the overall reception?
Of course. Very happy with the overall reception for the first album.
How do you feel your sound developed from the cassette with God? Records to the LP?
It just was gearing up to become more of a full band sound. The cassette was way more of a lo-fi solo artist thing. And then I wrote the album with it mind being a full band one day. And now it has become a full band. So I guess the tape and the LP was like my band mating call ha.

Eric Bauer produced the album. Could you tell us a bit about his influence in San Francisco and what he brought to the record?
Eric Bauer is one of the old school 'frisco legends. Too many stories to write down but he's the man and one of the dudes very responsible for people keeping the rock alive in our day and age.
San Francisco has a long history with all things psychedelic, however people like John Dwyer have talked of the gentrification of the city.  Was the city integral to the record's sound? Would SF still be regarded as a hotbed for creativity?
Going up to record in San Francisco is a whole different beast. Especially if you're like me and live in Los Angeles. But it particularly is the experience of recording at The Bauer Mansion up there that helps shape the sound. You definitely go into a different zone when you go there. It's hard to explain. It's all underground so you really lose yourself. And when you do go outside you can really lose yourself again walking around the sea of diversity. I'm not sure if San Francisco is an actual hotbed for creativity but I am sure it being a city, like most, with very interesting people and scenery, it's easy to get influenced.
You are set to tour Europe in the coming months. How has the record been received in Europe and are you looking forward to the tour?
Last time we toured Europe it was a lot of fun and a lot kids and fans came out and went crazy and we did too. So hopefully the same thing goes down.
Included amongst those dates is a Belfast show, have any band members been in Ireland/Northern Ireland before. If so, how was your experience and are you a fan of any Irish bands?
I have been to Ireland before, but only in Dublin when I played with Fuzz. I don't think the other guys have been to Ireland. Erik Jimenez (from Together Pangea) is filling in on drums for us this tour maybe he has been before. Honestly my experience in Ireland was awesome. Everyone was either super nice or funny and sarcastic, but all around honest. We walked around town, it was beautiful. Good food. I had a great time. Favorite Irish bands? Of course Thin Lizzy. The Undertones. My Bloody Valentine. Ireland rules.

Garage rock bands – in my experience – tend to pride themselves on their live shows. Is that the case with Meatbodies and what do you want fans to take away from your live show?
I want fans to walk away sweaty, deaf, and extremely excited for what they just experienced. We like to go nuts and have people go nuts with us. Enough said.
7″ Valley Girl can be heard online but isn't released till March 18, some critics have described it as 'more refined and subtle', would you agree with that sentiment or how would you personally assess your progression from the album to this latest release?
We're just growing as artists as each band should do, trying to out do what we did before. I think Valley girl is an example of that progression, and I think the things to come in the near future will be a progression from valley girl.
What are the goals for Meatbodies going forward and, what can we expect in terms of future releases?
We just finished our second album for In The Red and it should be coming out probably later this year and maybe we'll get started on a third. The goal is just to keep writing good stuff and getting people stoked.