Album Reviews
Published on March 28th, 2016 | by The Thin Air
0
Primal Scream – Chaosmosis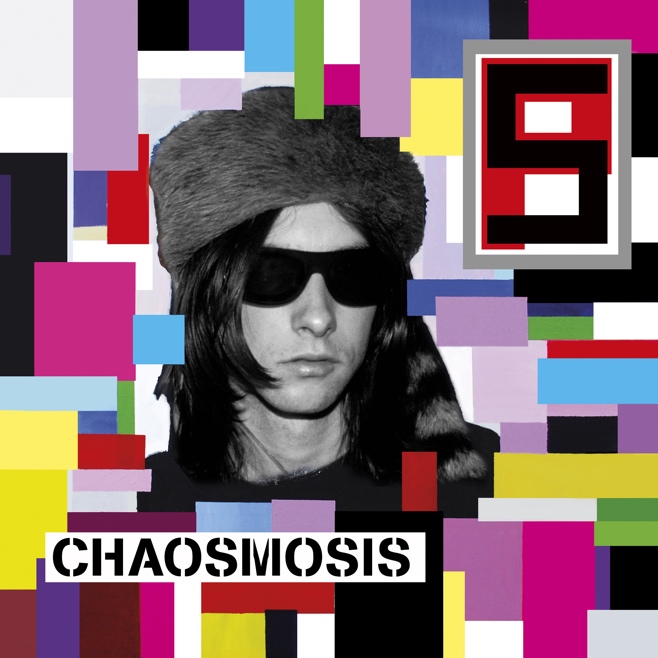 Primal Scream are the definition of British indie-rock royalty: former Jesus and Mary Chain drummer Bobby Gillespie's genre hopping crew – which has welcomed contributors as diverse as Kevin Shields, the Stone Roses' Mani, Robert Plant and Kate Moss – have constantly evolved their sound, from the jangle of early singles such C86 standout 'Velocity Girl' to the generation defining acid house crossover smash Screamadelica. After refusing to cash in on its success with following records, the band have embraced Stonesy boogie – Give Up But Don't Give Out, Riot City Blues -, pulsating Krautrock – XTRMNTR -, B-movie soundtrack – Vanishing Point–  and everything in between. 2013's critically acclaimed More Light saw the band cherry-picking the most effective moments of their previous albums, but new release Chaosmosis sees the band take another left turn, delivering a record of summery, electronic pop.
Or at least that's the idea. For all the talk of embracing a completely new sound, opener 'Trippin On Your Love', with it's swirling piano riff and gospel backing vocals courtesy of the Haim sisters is a painfully obvious Screamadelica re-tread. The band seemed to look at fellow indie survivors New Order for inspiration on this record, with Gillespie adopting a Bernard Sumner-esque whisper on the understated '(Feeling Like) A Demon Again', although electro workouts 'I Can Change' and '100% or Nothing' pale in comparison to anything from the Manchester legends recent triumph Music Complete. '100% or Nothing' impressively features some of the worst lyrics of Gillespie's career: "These anti-depressants don't anti-depress" being the pick of the bunch. More interesting is the haunting folk ballad 'Private Wars', which brings a welcome change of pace around the album's half way point.
The LP's standout moment comes in the form of Sky Ferreira collaboration 'Where The Light Gets In'. A blistering slice of throbbing electro pop, Ferreira and Gillespie seductively trade vocals in the Scream's finest single since 2006's unexpected smash 'Country Girl', showing that the veterans can still pull off an essential and thrillingly modern sounding pop anthem if the mood takes them. The rest of the album sees the band play a little more to their tried and tested strengths, with success: 'When The Blackout Meets The Fallout' is a sub two minute, XTRMNTR-style industrial thrash while 'Carnival Of Fools' and the stomping 'Golden Rope' both recall the classic-meets-krautrock sounds of U2's Achtung Baby. Closer 'Autumn In Paradise', with Gillespie's croon sailing over a wave of washy synths, finds the band in fine, relaxed form, not stepping out of second gear and entirely comfortable in that.
All in all, a band of Primal Scream's age must be commended for still being dedicated to pushing themselves into new sonic textures at this stage of their career. Unfortunately, the euphoric synth- pop masterpiece that 'Where The Light Gets In' hinted at failed to materialise, and no other tracks here seem likely to remain in the band's live setlist for long after the album's release. From a band who have always allied themselves with rock's rebels, from the Stones to the MC5, it feels strange to hear Primal Scream so shackled. Ironically given the title, the most remarkable thing about Chaosmosis is how bright, shiny and confined it all sounds, which from a group as consistently wild as Primal Scream, may be the most surprising move of their career. Caolán Coleman
Summary: Check out: Where The Light Gets In, Autumn In Paradise, Private Wars.

If you like this you might like: Kasabian, The Chemical Brothers, The Charlatans.