Features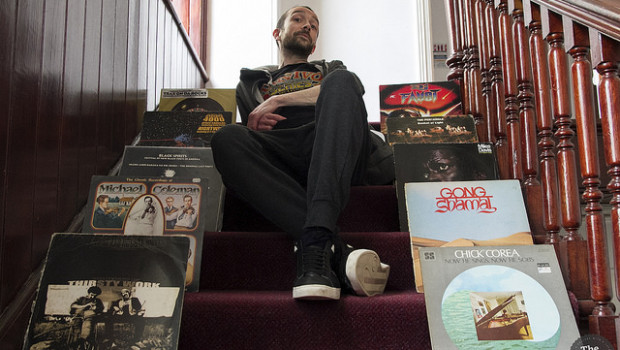 Published on March 31st, 2016 | by Loreana Rushe
0
Track Record: Andy Connolly (Deviant & Naive Ted)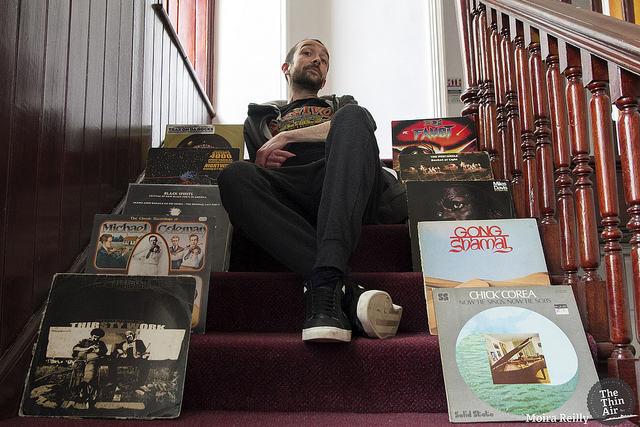 In this installment of Track Record, we head to Limerick to hang out with Andy Connolly of Deviant & Naive Ted to reveal the man behind the mask's music tastes, from Chick Corea to DJ Faust. Photos by Moira Reilly.
Lews Tewns & Nobsta Nuts – Poverty is Thirsty Work
The answer to 'what's your favourite record' changes daily but today it's most definitely this.
Lews Tewns & Nobsta Nuts, AKA the Headcase Ladz, are the best rap posse to ever come out of Wales and one of my favourite rap groups of all time. They are sadly under-represented by the nostalgia repository that is the internet. I guess an album featuring a couple of odd looking blokes rapping in thick Swansea accents, freeform saxophone solos and breakbeats recorded with a piece of wire on a plate can be considered a bit niche. They're like the Beatles or some shit to me though. I don't think life was quite the same after this.
Pentangle – Basket of Light
I was mildly obsessed with Pentangle for a while. The words 'jazzy' and 'folk' don't often meet in a happy place but these cats naaaaailed it.
Similar to In a Silent Way in that there's not an unwelcome note to be found anywhere on this album. Also similar in that I could put it on any time of the day or night, any day of the year. There's eatin' and drinkin' in it, proper nourishment.
I've also sampled the shite out of it.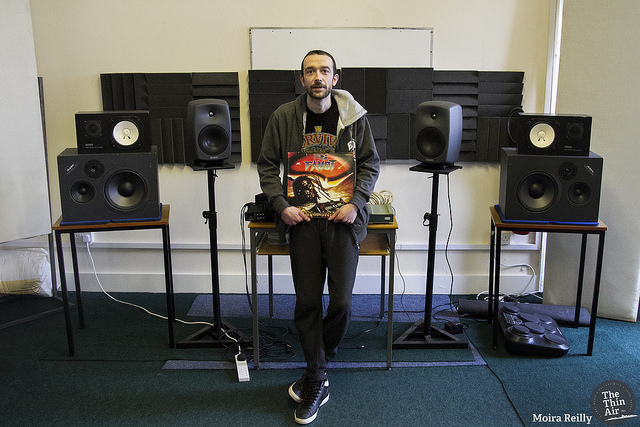 DJ Faust – Man Or Myth?
I got this record as an 18 year old just about to fully immerse myself in turntablism. This record was one of the ones to push me over the edge.
Entirely created with turntables, a mixer and an eight channel, multitrack tape recorder. Stupidly lo-fi. The rawest of raw. It probably hasn't stood the test of time, indeed none of the 'skratch music' of that era really holds up, it wasn't until D-Styles/Ned Hoddings a few years later that the vision was fully realised. However, 'Man or Myth' (and albums like DJ Disk's 'Ancient Termites' on the same Bomb Hip-hop label) was a bridge between the early live skratch 'bands' such as ISP & Beat Junkies and later, fully fledged studio albums like 'Phantazmagorea' or 'Sketchbook'.
Aside from it's historical significance, albums you get when you're in mid/late teens are the damn best albums you'll ever hear. So there's that too.
Gong – Shamal
When Gong were bad they were pretty damn annoying. But when they were good… yowzah! Probably my favourite of the 'Canterbury scene' groups, though ask me on another day and I'll be telling you that Soft Machine are the better band. Fickle.
Original band leader Daevid Allen died around this time last year. Believe me sips were poured. What a boss.
There's some astonishing music on this record. Blissed out hippy folk trips and psychedelic jazz freakouts all over the gaff. A real optimistic, uplifting spirit pervades throughout. I don't generally like uplifting, optimistic music but I guess you can't have shade without light.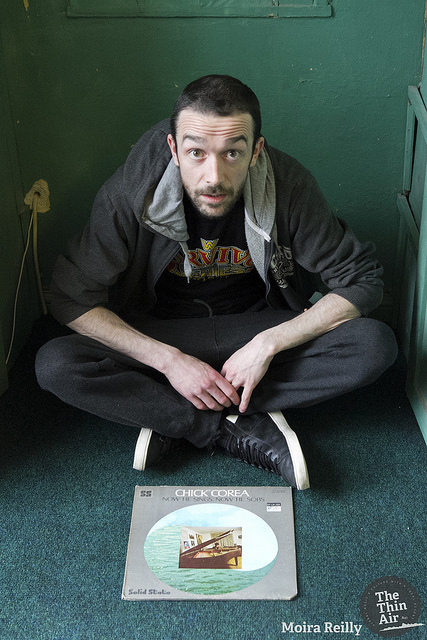 Chick Corea – Now He Sings, Now He Sobs
Went through a heavy jazz period in my mid 20s, this one got heavy rotation. I cleaned the kitchen a lot listening to this. Such a beautiful racket. If you're angry it'll cheer you up a bit, if you're feeling a bit too happy it'll add some edge to your day.
Sir Menelik ft. Kool Keith & El-P – Nightwork/Space Cadillac
A 12″ single from the late 90s indie rap boom centred around Rawkus & Fondle Em Records. This 2 tracker contains all the sci-fi sonics, dystopian atmospheres and rugged drums so prevalent in the independent east coast scene at the time as well as three rappers I could listen to all day.
I listened to pretty much nothing but independent hip-hop for several years. It was a good time. But I'm glad it's done. It served it's purpose. I still bang out these records regularly though, increasingly so in recent years. I think I'll always have a soft spot for that sound, for some reason it just doesn't get old, for me at least.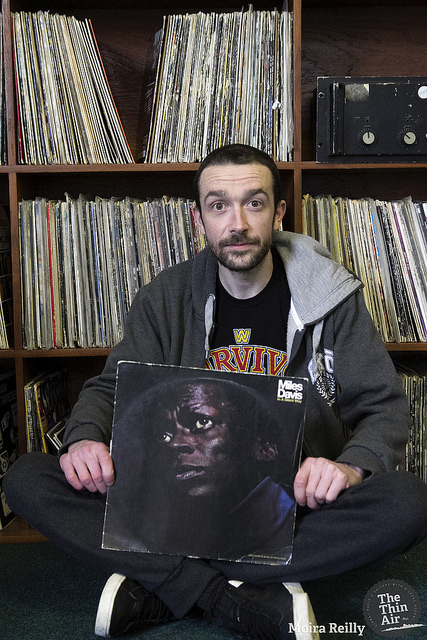 Miles Davis – In A Silent Way
I'd say you could listen to this record any time of day or night and it'd always fit the mood. Hard to fathom how much I've absorbed from this album. Not a wasted note in 38 minutes of music. Flawless.
Various Artists – Black Spirits (Festival of New Black Poets in America)
As a teenager I bought Public Enemy's Muse Sick In Our Age on tape in a bargain bin in Roxy Records in Killarney. I loved the music and the passionate, angry delivery but, as a white young fella in Co. Kerry, the vocals had me fierce confused. Did they hate me? What were they so angry about? I didn't even know who Malcom X was and all I knew about the Black Panthers was that they looked somewhat like the IRA but much cooler.
It was the start of a meandering and sporadic but meaningful and life-changing trip through poetry centred around the Black Power movement of the late 60s/early 70s. The Black Spirits album is as good a representation of that period as I have in my collection, featuring Amiri Baraka, Last Poets, Stanley Crouch and a fantastic unknown young girl called Kali who was never heard from again.
Recorded live at the Apollo Theatre in Harlem and released in 1971, but a fairly recent addition to my pile, this one was a present from me missus. Records are good presents.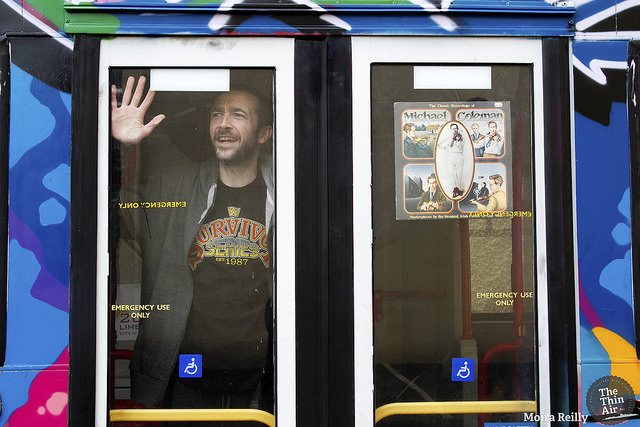 Michael Coleman – The Classic Recordings of Michael Coleman
I don't really know why I like this record so much. I do know it sounds deadly pitched down by about 25%. It's a trad fiddle album from the 1930s, recorded in the US with piano as backing. This fact enrages my trad mates, the piano being a cynical American device deployed to increase sales. Allegedly. I like it.
Thomas Bangalter – Trax On Da Rocks
Jaysus, I just copped this record is 21 years old. Crikey.
I got my hands this when I was still in school, probably around 97/98. I think what struck me initially was the hardness of it all. It's definitely not house music. Or it is. But house music that has totally lost it's mind and decided to completely dispense with giving a fuck. Looking back now, the audacity of it is striking. It's a proper statement even if that statement is just someone telling you to have a dance and giving you the middle finger. Totally stripped back. Hard as nails. Machine funk.