Features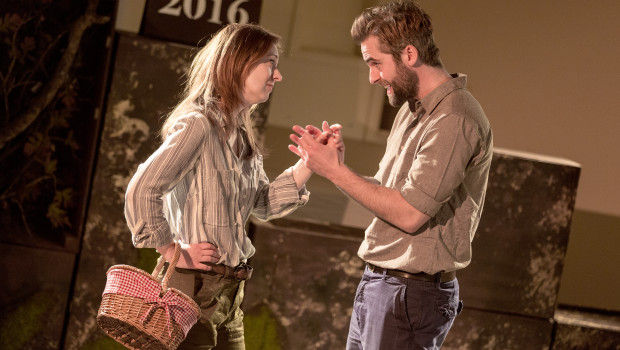 Published on April 1st, 2016 | by Brian Coney
0
No Fracking Way: An Interview with This Land writer Siân Owen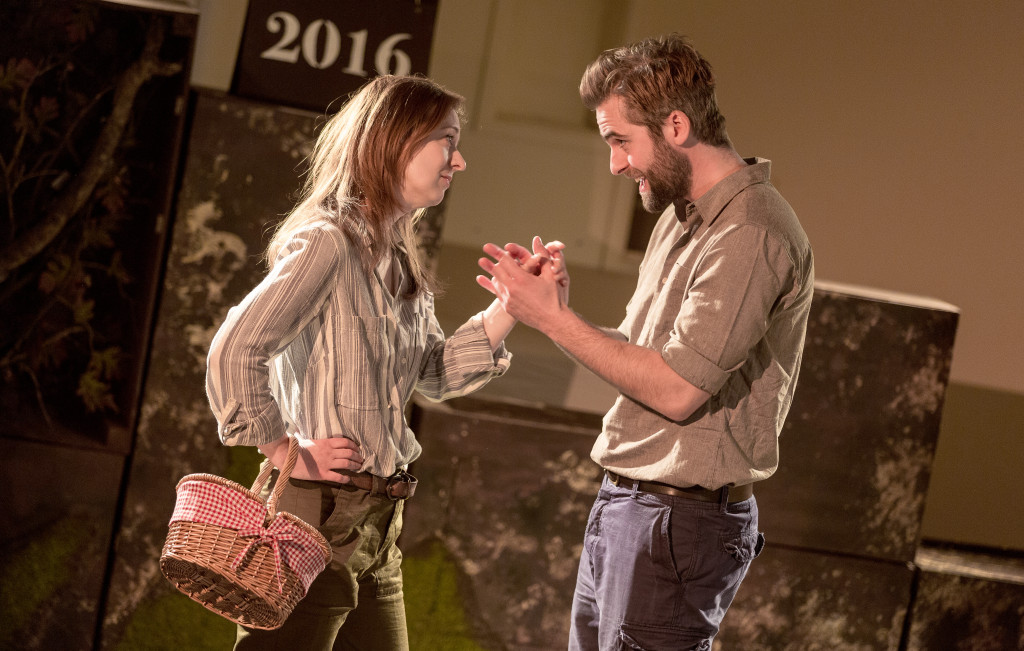 A theatrical journey through an ever-changing landscape, confronting some hugely pressing issues regarding climate change and, in particular, fracking, Siân Owen's This Land is a play being hailed for striking a keen balance between engrossing fictional narrative and the much bigger – more important – picture.
Ahead of performances at Coleraine's Riverside Theatre (Apr 6), Omagh's Strule Arts Centre (Apr 7), Derry's Waterside Theatre (Apr 8) and Belfast's The MAC (Apr 9), Brian Coney chats to Owen about the production and its portrayal of the issues. Go here to buy tickets.
Hi Siân, before touching on This Land, can you give us some background on Pentabus and the rural focus of the company?


Pentabus is the nation's rural theatre company, they tour new plays to village halls and theatres. They aim to tell stories with local relevance and national impact. They have been touring rurally for over 40 years, offering audiences theatre made especially for, and that speaks directly to, them. The show is a co-production with Salisbury Playhouse who are one of Britain's leading producing theatres and has a reputation for home-grown work of the highest quality.
Take us back to the beginning of This Land: when seeds were sown for the idea of the production?
Pentabus asked me to write about Fracking. As something that affects rural communities, it was something they were keen to explore.
You wrote the play. How did that come about and in what ways was the narrative collaborative, if at all?

I had another play in development with Pentabus, who have been hugely supportive of my writing, when they asked me to write this. Narrative wise – I was obviously really keen to deal with what happens above ground but, when I was researching Fracking and the processes and stages involved I kept coming across those pictures of a cross section of land and how old each bit is and where each era sits and so I also wanted some of the story to be about what is beneath the ground. I had the idea of all this history being uncovered as the digging and fracking takes place. I was really lucky because the director Jo Newman and Artistic Director of Pentabus, Elizabeth Freestone, were brilliantly on board with me from the start so I could bounce ideas off them and talk and try and explore throughout the writing as they listened, guided and supported me to create what eventually became This Land as you will all see it.
The play focuses on a young couple Bea and Joseph, with an ever-changing landscape acting as a backdrop. Without giving too much away, what is overarching crux of the story?
This Land is the story of Bea and Joseph, a couple in their thirties, who live in a village with their young son, and what happens to them when a company arrives to undertake Fracking on their doorstep.  Threaded through their story the play also travels through thousands of years of history on that patch of land and we see what has happened there before and meet characters who have previously left their mark.
How many people are involved in the production – from the writer and director, right down to extras in the cast?


So there are the wonderful teams at Pentabus and Salisbury Playhouse who sort everything out and plan and support and make everything happen. There is the writer (me) and then the creative team – the director Jo Newman, the designer Jean Chan, James Frewer the sound designer and James Mackenzie the lighting designer who all worked their magic and made the world of This Land come to life. Then there is the wonderful cast of two, Rosie Armstrong and Harry Long and the multi–talented Sam Eccles, the stage manager who are all taking the show on tour.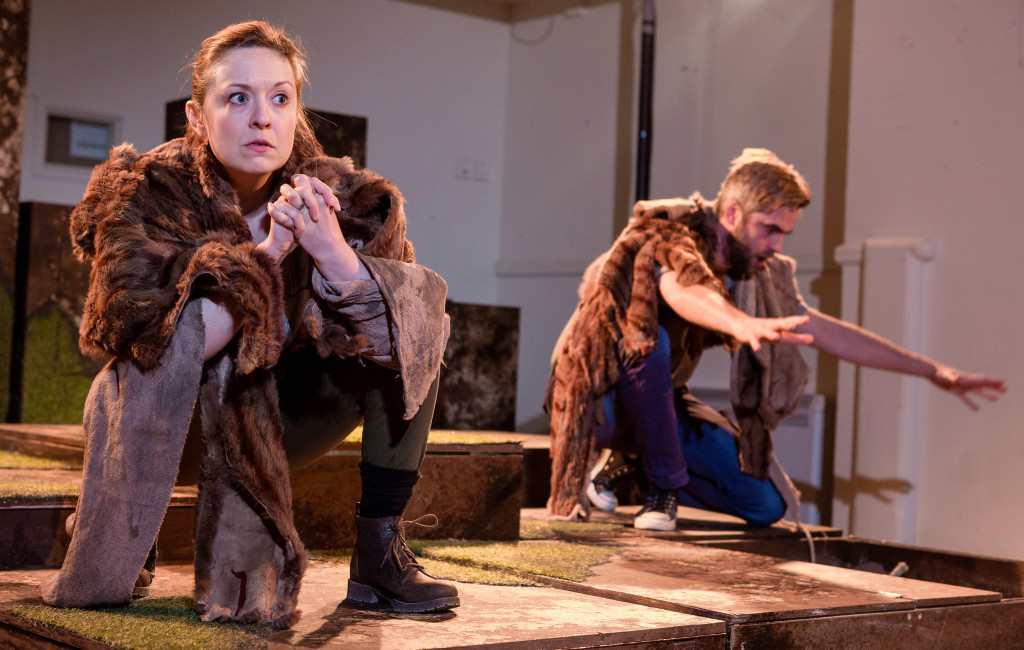 How do you feel the dangers and issues surrounding fracking are accurately and convincingly portrayed in the play? 


I hope this play that portrays all of the issues around Fracking. This is a divisive and complex subject so it was important to me that this play wasn't one sided. I hope it sheds light on all that Fracking is and what it means. I grew up in South Wales so the realities of the search for power and energy on people and place and communities had a real resonance. And I was really aware that we would be touring to places where Fracking is already a reality for some so I wanted this play to shine some light on the process itself but also to encourage people to find out more for themselves. But this isn't a straight forward issue and I wanted the play to capture that.
Is This Land a production for awareness and change, first and foremost?
To those who know all about Fracking I hope that it may show some things in a new light, to those who know nothing about it I hope it encourages you to find out more. We also hope the play sparks lots of open conversations and wider debate about how we have got to this point, our energy needs, the history of energy and our needs, what other countries have done, how we get our energy, where from, how divisive Fracking is and how we all really need to be talking about all of this much more. But it is also a love story about people and place and so I also hope it entertains and makes you laugh and makes you cry.
Of course, for a play reflecting such an important issue promoting hard and significant facts is surely a huge priority. How much research went in to that in the pre-production stage?
I did a huge amount of research and reading and listening and watching. And thinking. I learnt a huge amount.
It's a touring production, having zig-zagged across England over the last few weeks. How has the reception been?


We have had a wonderful reception so far, some fantastic feedback from audience members who can personally relate to Bea and Josephs story. Also the history scenes have caused lots of laughter.
Finally, in regards to Ireland in particular, do you feel there is a particular need to instil an awareness for immediate change regarding fracking and climate change throughout the country?
I think the conversations and promises and pledges made in Paris mean we all need to be thinking about and exploring and evaluating how we move forward and how we tackle getting the energy we all need.
Go here to buy tickets to This Land at Coleraine's Riverside Theatre (Apr 6), Omagh's Strule Arts Centre (Apr 7), Derry's Waterside Theatre (Apr 8) and Belfast's The MAC (Apr 9).