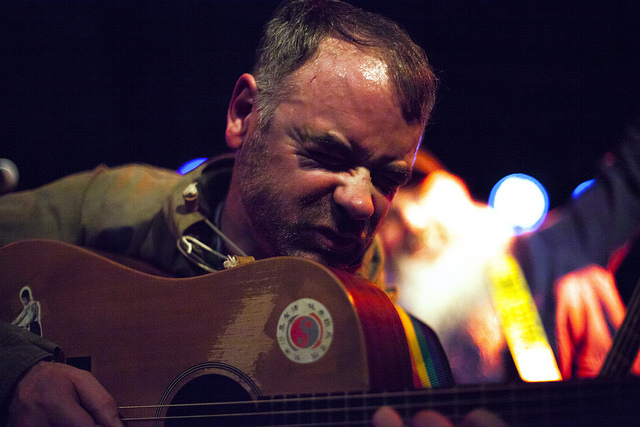 It's a Saturday night in the heart of the Cathedral Quarter and Steve Mason is in good form. Recent interviews in support of his new album reveal a musician re-invigorated by the simple creativity of human interaction. Inside a buzzing, sold-out Black Box he is throwing catalogue shapes for photographers and sardonically re-naming songs. 'A lot of Love' is introduced as a love song from Chris Martin to Gwyneth (it's too good for that), and the soulful tambourine-driven 'Seen It All Before' is re-christened "Slide On Fat Jesus." He looks sweltered on stage in a full anorak but tries to invoke a call-to-arms for people to put their jackets back on in solidarity. Mason perfectly judges the audience and their mood with his acerbic wit.

Tonight the set mostly consists of the best tracks from this year's poppy yet pastoral Meet The Humans and 2013's politically-charged Monkey Minds In The Devil's Time. Mason's gift for easy melodies ensures that selections from both albums complement each other despite the often-contrasting subject matter. His four-piece band easily switches from percussive, dubby workouts like "Fire" to the more mid-tempo 'Oh My Lord' with a lightness of touch that may be far-removed from the contrariness of Steve's former group The Beta Band but is no less impressive.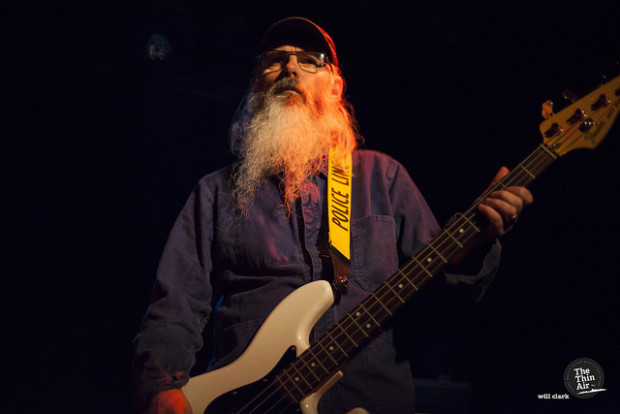 There's a momentary break in the celebratory vibes as Steve strums through the doubt-filled ballad 'Ran Away.' Bottles seem to clink louder and the chattering levels rise during these quieter moments as some in the crowd suddenly remember it's a bank holiday weekend but Mason and band never let the pace drop for too long. Steve alternates between guitar, percussion, and a pleasingly retro instrument-less swagger. It's a real thrill to see an artist owning the stage while lost in the music as opposed to their ego.
Recent single 'Planet Sizes,' co-written with the grammy-nominated County Down songwriter-for-hire Iain Archer, kicks off the encore. With its clipped acoustic guitar-led verses and skyscraping chorus, this is the song best encapsulates Mason's renaissance and it soars tonight. While many of his early noughties contemporaries chose to sit back and rest on back catalogues that now clog up the back wall in Poundlands across the country, Mason continues to doggedly follow his post-Beta Band muse with just the right amount of "universal wonderment."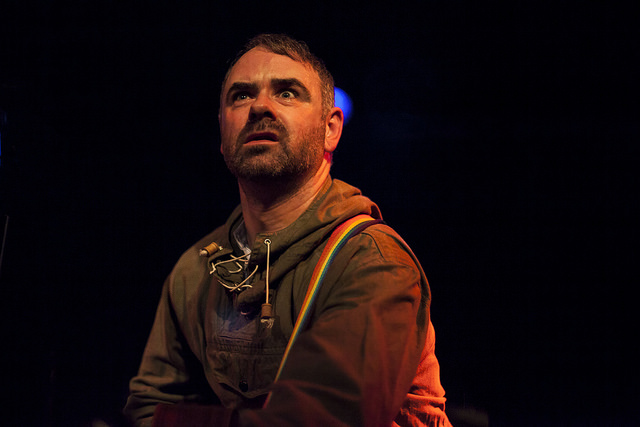 A technical issue means that the planned setlist ends one song early with the rallying call of 'Fight Them Back' from the Monkey Minds album. Mason warns the audience earlier in the evening that there may be an opportunity to take a request later on. Judging by the shout-outs from the audience this gap wasn't going to be filled by anything other than 'Dry The Rain.' A ramshackle run-through of the career-defining opener from The Beta Band's The Three EPs debut is an unsurprisingly rousing closer to a confident show that demonstrates just how little Steve Mason needs to hark back to those genre-bending folktronica days. Jonny Currie
Photos by Will Clark