Features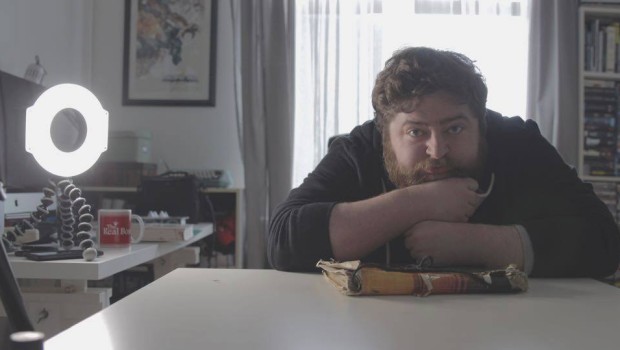 Published on June 16th, 2016 | by Eoin Murray
0
Inbound: Elephant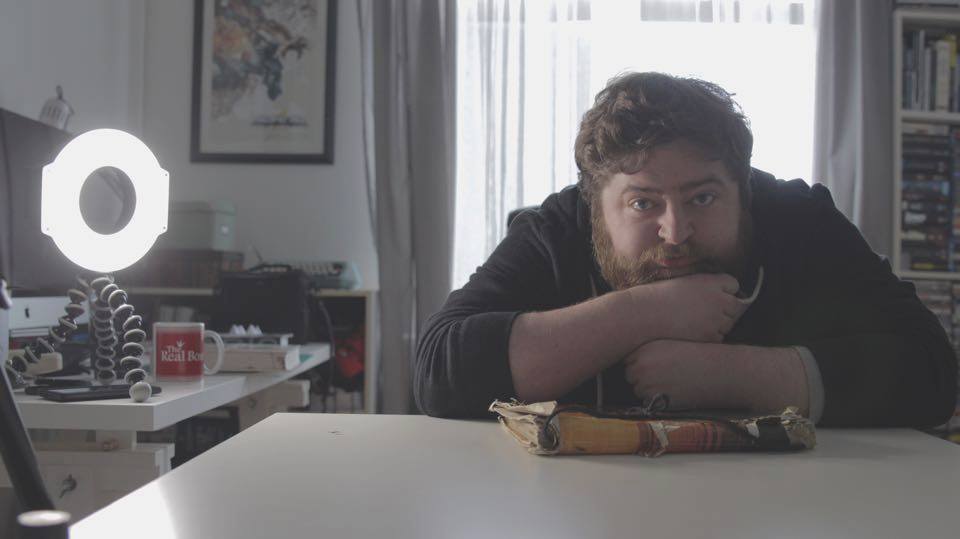 With a busy few months ahead of him, including the release of new single 'Stay With Me' and a slot at Body & Soul at the weekend, Dundalk-based multi-instrumentalist Shane Clarke AKA Elephant is an artist carving out his own wonderfully inimitable path. Eoin Murray chats to him about his debut LP, Hypergiant, new stirrings and what it means to be a musician beyond the city.
Since Hypergiant came out last October what have you been up to?
Well I spent the end of last year gigging the album around. I decided at the beginning of this year to take a wee break from it all, I felt the need to just decompress. I'd been putting so much time into the album and playing live in 2015 that I felt a bit burnt out with all of it.
Since the album came out, having spent so long making it, how has it felt to have it out there and gradually garnering more attention?
It felt really great to finally have put something out. If you take it from when I first decided to write and record an album to its release, I would say it was nearly a four year process. Which sounds nuts but for the first couple of years there really wasn't any reason to hurry, being completely unknown in the music scene. It was only after HWCH 15', which was my first Dublin show, that there was actually any pressure to really get moving on it. It was a tough enough thing to finally let go of but I'm really pleased with how the album was received and I am very proud of it.
What's your relationship with the album at this point?
Yeah, as I said, I'm really very proud of the work. However, spending so much time with something like that for so long and being so close to it takes its toll. I can't really listen to it and that is pretty much what I find myself writing the new album about. It's going to be a break-up record of sorts!
In a recent interview with The Co-Present you talked a bit about being a musician in Dundalk. Do you think living, writing and producing outside of the country's bigger cities where the music scenes are bigger has lead to a different approach for you? Do you think being based where you are affects your approach to music in a particular way?
I can't really say how I would approach writing and recording if I were doing it in Dublin for instance, as I've never experienced it. I can say that the amount of resources in a bigger music community, be it musicians, equipment, studios etc is a massive asset, but we (Darren Clarke producing and myself) were able to compensate for what we didn't have. So I suppose to answer your question, you might have to get a little more creative with more limited resources but I don't think it's an excuse to make a lesser product. You just use what you have around you and do the best work you can.
Lyrically I found Hypergiant to be interesting. A lot of it is obviously deeply personal and emotive but you seem to have a knack for metaphor and imagery that prevents it from ever feeling trite or too connected to that over sentimental "singer-songwriter" stigma.Was that sort of lyricism always a conscious decision or do you find yourself falling quite naturally into that realm of metaphor and story telling over stream of consciousness?
I think I've always been drawn to more abstract lyrical styles. During the years writing HyperGiant, I was hugely influenced lyrically by the anti-folk sorta thing. The likes of Jeffrey Lewis, Kimya Dawson, people like that. Somewhat abstruse hypotheticals that try and convey a feeling more so than just plainly saying what I was feeling at the time seemed more interesting to me. Though lately I've found a more direct approach very attractive. 'Carissa' from Sun Kill Moon's album Benji completely floored me the first time I heard it. Just plain as day story telling, no frills, just honest. It's a lot more difficult to be so honest, but I think the merits out way the difficulties. Villagers' album Darling Arithmetic is proof of that. So that idea has been slowly creeping into the new songs. I'm also a big fan of rap, hence why my lyrics rhyme so often, I do like a good rhyme.
'Stay With Me' is coming out soon which is very exciting. What else have you got in store in the coming months?
Yeah, I'm really excited about the new single. It's a music style you haven't heard from Elephant yet, a sort of a slow burner R&B track. I'm excited for people to hear it. I am full on writing for the new album at the moment which is my main focus. Beyond that we (the band and I) have a fairly busy Summer with festivals but my next big news will most likely be the album release.
You have some festival slots coming up during the summer too, and you've had a few already. How have they been going?
We began the festival season with Vantastival, which was lovely. I did a stripped back set with Shane O Hanrahan on piano and synth. Late slots at festivals are tough with such a soft, delicate set but I think we managed to keep most if not all entertained. The rest of them will be with the full band. Body&Soul and Indiependence are the only two that we have been announced for yet so I will have to keep hush on the rest until they are.
How do you find the material has been going down in that festive atmosphere?
I think with the band we are much more prepared to handle festival crowds. The songs are the same but we re-arrange them according to what we think works best for a live setting. I have no qualms in totally re-arranging a song if I think it will work better live. In fact, I pretty much love when bands I go to see do it.
Have you found yourself having to adapt the material in anyway?
The material has definitely adapted to suit that kind of atmosphere but the decision wasn't based on playing festivals. I knew once I got a band together I wanted to go a lot more dynamic with the sound. It gets pretty loud and heavy these days.
Keep up with all things Elephant here.