Live Reviews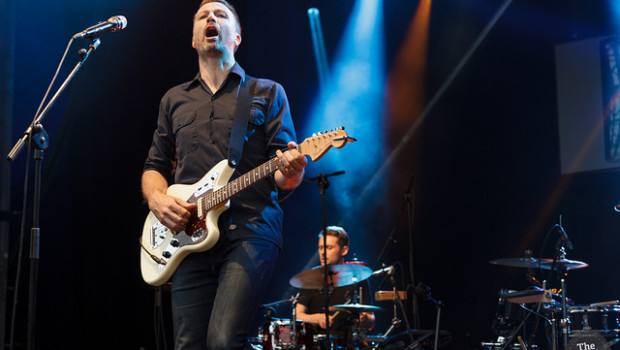 Published on July 12th, 2016 | by David O Neill
0
Bell X1 w/ The Academic @ Iveagh Gardens, Dublin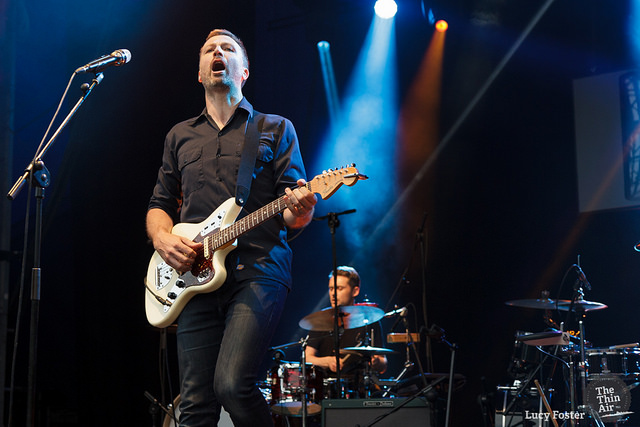 Iveagh Gardens with its tall trees and high walls offering protection from the noise and movement of the city centre location, is as close to perfect as you could get for an outdoor venue in Dublin. The layout is impeccable and its sound has always felt close and layered. It has become synonymous with Irish acts stopping in during the summer; Damien Rice, Glen Hansard and The Frames themselves have all played here in recent years. This year it is Bell x1's turn.
Following an emphatic support from the fast-rising The Academic (below), an opening combination of 'The Great Defector' and 'Velcro' is a good choice for tonight's headliners, a statement of intent that the band are here to entertain and put on a show. However, with minimal stage design and an incredibly low key entrance –some people are still sitting at the back, unaware that the band has walked on stage—the initial moments of this concert feel a little flat. Things aren't helped by the summer light which hangs around that little bit too long, a perpetual annoyance at outdoor shows. It must be said though, this is a band that has the prowess, and more importantly, the songs to grip an audience from start to finish and lighting aside, the early stages are promising.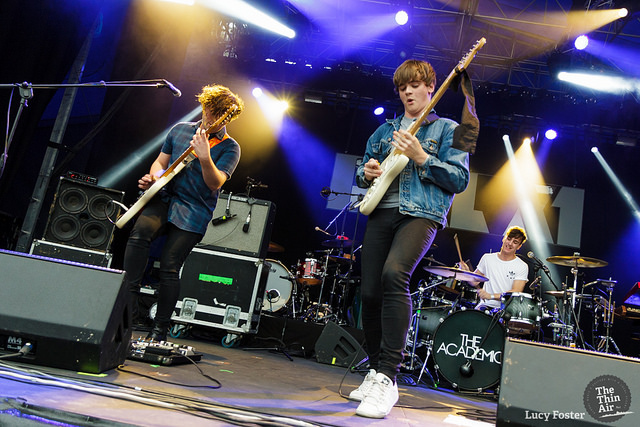 Unfortunately, any momentum is lost by the early introduction of two new songs –'Bring me a Fire King' and 'Sons and Daughters'. Both are worthy of inclusion in future set lists, but at a show of this magnitude it seems a misstep. Things begin to follow a similar path throughout, any building atmosphere or energy is quickly dissipated by unreleased, and largely unknown, songs. Of these new songs, recent single 'The Upswing' is most warmly received.
That is not to say that the show is a disappointment. There are moments when things just work. A gorgeous reworking of 'Eve' takes the crowd/band divide and casually flicks it aside, allowing a communal hymn of nuance and beauty to build and remind you what this band can do. Later in the evening, the run of 'Let's Dance', 'Flame' and 'The End is Nigh' is a thrilling way to finish the main set. The Bowie cover in particular is inspired and joyful.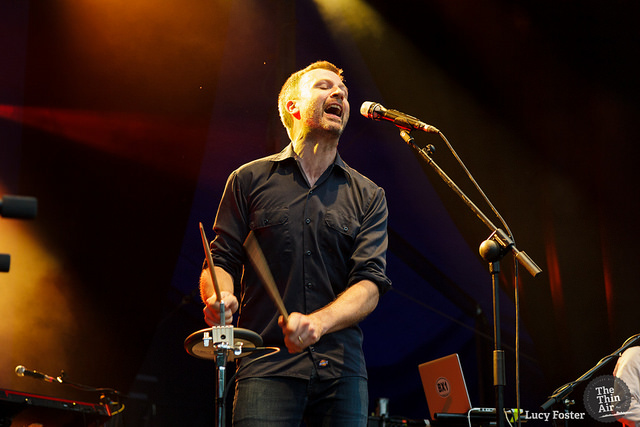 The three song encore suffers again from song choice. The half tempo 'Careful What You Wish For', 'Fake Memory' (another new song), and an admittedly gorgeous 'Rocky Took a Lover' close out the night. It's a strong song to end with and leaves you with a slightly distorted sense of what has just happened.
It's understandable; a band spends two years writing and recording new songs. Excited and proud of these little things they have made, they are eager to show them to people. It's just that, when six songs out of set list of sixteen are from an album yet to be released, it won't be a surprise if the atmosphere occasionally suffers. David O'Neill
Photos by Lucy Foster