Articles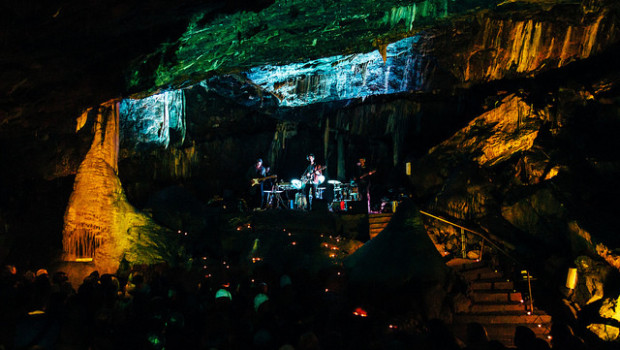 Published on July 12th, 2016 | by The Thin Air
0
Feel Good Lost's 5th Birthday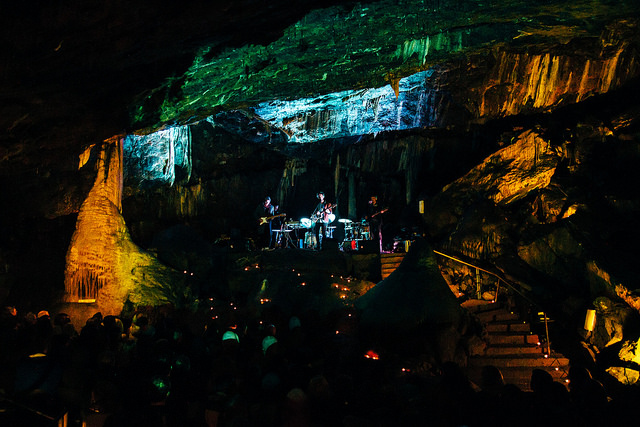 The working name for Cork director, editor, designer, cameraman, alternative DJ, live visual artist and media designer Brendan Canty, Feel Good Lost just celebrated their 5th birthday party in the panoramic Mitchelstown Caves. This year featured candlelit performances from the enigmatic JFDR (Iceland) and an immense and explorative performance from Cork act Talos. As well as taking photos of the event, Blair Alexander Massie had the pleasure of chatting with Brendan about the milestone.
After 5 longs years of emails, flights, videos, EP and LP's and now a show in a cave. What's the most rewarding part about what you do at Feel Good Lost?
It's definitely been the people. Feel Good Lost has led me to meet some of the kindest, most creative and most incredible people. I have so many friends for life now and it's all through the journey that FGL brought me on. And I'm ridiculously thankful for that.
You guys have always seemed to work with great artists from all over the globe. How did this Icelandic connection begin?
It was always a dream of mine to travel to Iceland. The landscape and the music drew me there. I went for the first time 5 years ago by myself and meet some great people. The next year I went again and brought people with me. Every year more people would come and we'd meet more and more amazing people there. Two years ago we (me and Colm O'Herlihy) met the band Samaris through their agent Nick. We organised a tour of Ireland for them and we all became really close. Since then we've constantly been back and forth to each other, collaborating on various projects and just hanging out. Then Colm got a job over there working at the record label Bedroom Community and Greenhouse Studios. So our connection with the place is getting stronger and stronger.
At the show JFDR told a really lovely story about how you and Colm convinced her to start playing her Solo work. Can you tell us more about that?
That story took us by surprise ha. We didn't even know it! We asked her about it afterwards and she told us what happened. So we asked Jofridur to do an acoustic show 2 years ago at Colm's Mountain Dew festival down by the river – as she is part of a folk duo called Pascal Pinon. She was hesitant at first as she had never played solo before but she agreed to do it. Then in preparation for that / after it she just started writing her own solo stuff and it grew into JFDR. We were super chuffed to hear that story. It's really crazy how the smallest ideas or gestures – the stuff that you would never think twice about at the time can have such an impact on people's lives.
Here's that show:
It seems there is a lot of noise being made from the likes of Talos. I was blown away at how huge the sound is with the 6 piece. Is this something we can expect more of going forward?
Yes, absolutely. The Talos project has been a work in progress for the last two years and it's finally getting to a place where we all feel it's ready. This new band has really been the key. They are phenomenal musicians and they have made this band their own. The songs that Eoin has written are incredible and this new band are showing people that. I think they will turn a lot of heads in the next few months. And it's only going to get better and better.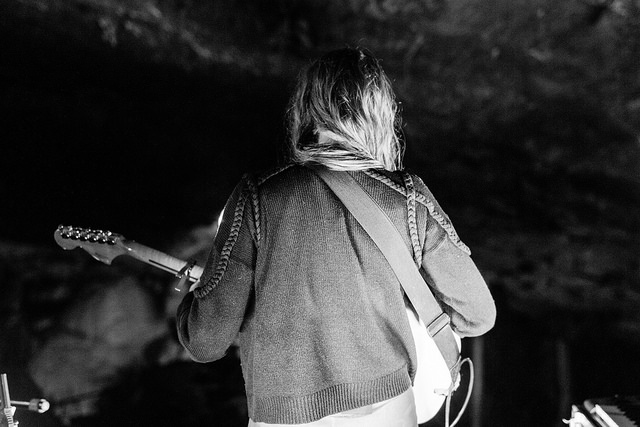 I was talking to Mary Hickson after the show and she was telling me it took her 15 years to convince John at the Mitchelstown Caves to let her play gigs there. I know she has always been supportive of what you guys have been doing. How did this show come to be?
Mary has been amazing to us. She loves what we are doing and supports it however she can. She's the great instigator. And she knew we'd do something special and different in the caves. So she asked us. And it just so happened to coincide with our 5th birthday.
What can we expect coming from the likes of Talos, JFDR and Feel Good Lost going forward?
JFDR has finished her debut album and it is seriously incredible. It will make waves. Talos is nearly there with his debut album also and it's sounding special. Both artists are going from strength to strength and it's really been a pleasure and a privilege to have worked with them.
For Feel Good Lost it's always been just more of the same and keep on expanding. We will always work with and support artists that we believe in. On the video side of things I want to keep on growing also … to make more music videos and films and grow myself as a director. I just had my debut photography exhibition at the Clonmel Junction Festival and want to take that to Dublin and Cork. I'd also like to do more crazy stuff in Iceland and expand it more over there. So who knows. That's what's beautiful about Feel Good Lost. I literally have no idea where I'll be next week, what I'll be doing, or who I'll meet. And that excites me.