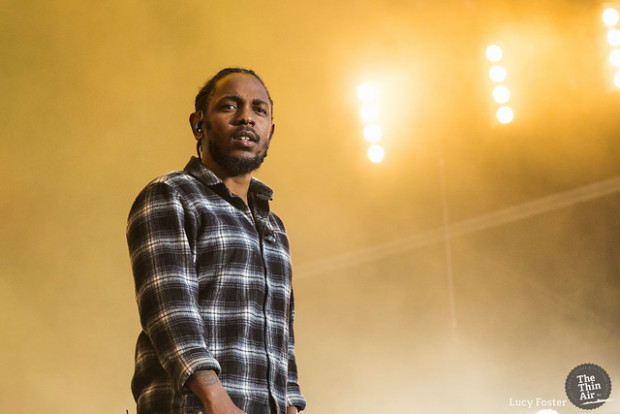 'None of you are Muslim, are ya?' says the taxi driver coolly. It's a remarkably, calmly delivered piece of xenophobia, proving that the sun even has a good effect on bigots. So though it may have made for a frosty entrance it provides a good talking point in the slow moving traffic as we make our way to the start of the flat-footed, full-blooded, bloated, banter-filled beginning of festival season proper. Because today is day one of Longitude 2016 a festival with a good reputation, an impressive line-up and the most important headliner of this year. So while sitting in traffic, with a racist, just knowing that you're missing a whopper show from Hare Squead (above) isn't my idea of fun, it's also hard to complain knowing what's coming up.
But once there one thing instantly becomes clear; Longitude for all its cross generational appeal has become that festival, or at least one of them; "the young festival". Not a bad thing in and of itself it does pose certain problems; the police are mainly on piss patrol, pulling away topless teens who aren't too hasty to put their wee men away. It means they miss some of the bigger, and probably more violent acts going on. While queueing to get into the festival proper a few people are perturbed by a young man covered in blood. He looks at us and holds up his stained palms in a universal signal of innocence, 'Don't worry, it's not mine,' he offers reassuringly. Next to him someone is recovering from what is no doubt going to be a long and puke filled day with a streak of mustardy looking spit hanging from his nose and swept back deep into his hairline.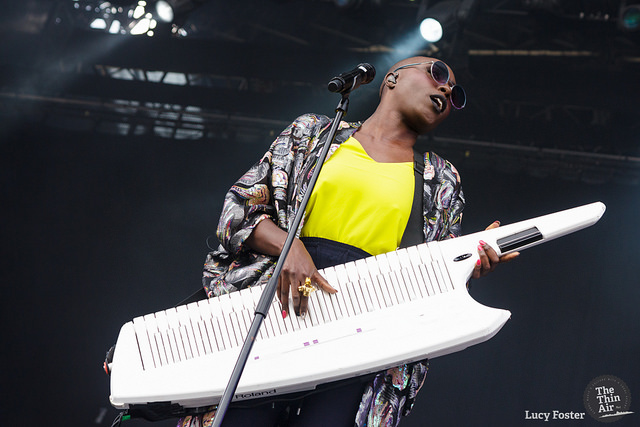 So breaking out into the open plains of Marlay Park is something of a relief. It being early in the day there's amblers and baskers but most importantly the serenading of the uber cool Laura Mvula (above) and company up on the main stage. The British songwriter looks imposingly chic in her long glittering jacket and sexy white keytar and her band back her up with a laid back precision that suits the sunny afternoon.  Mvula serves up her hits like 'Overcome' and the feel good anthem 'Green Garden' with a frequent refrain of female empowerment and sisterhood. It's been a satisfying evolution for the artist and her charm, robust musicality and on stage ease marks her now as a performer fully formed.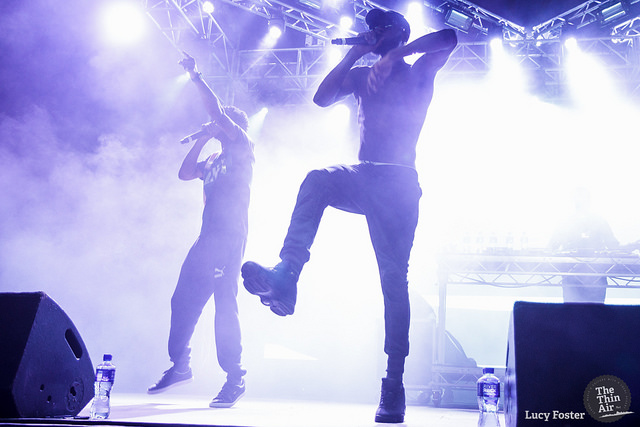 Onwards for a brisk stroll into the environs and the tucked away big top of The Heineken Stage where the grime, dubstep gut-punch of Section Boyz (above) is taking off. As a group their energy is instantly reminiscent of our own Rusangano Family but with an aggression that makes London rap so distinctive. Though they're playing to the bucket hats and swagger clearly left over from the Stone Roses last weekend they've no problem kicking down the genre divide and pulling the crowd into a hopping, chanting hoop.
After that Daughter at the mainstage may be a change of pace but their blend of reflective, indie folk played live isn't without a certain fire. Think James Blake with hot blood or The xx with a souped up engine. Even then it may not be the most engaging event for the day but its tenderness is a nice summer lull as we trickle into the evening.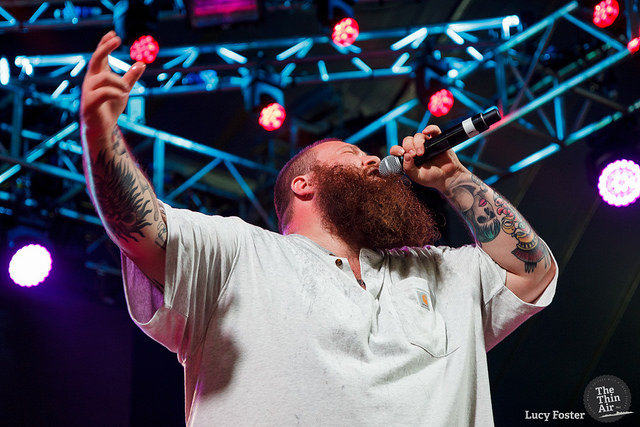 Yet it won't stay that way with a shorn Action Bronson (above) limbering up on another stage. Mr. Wonderful himself comes in heavy and seems to be loosening the reins on the pop focused sound that's marked some of his most recent recorded work. Instead the sound is more street with an A Tribe Called Quest feel played out with an old school boom-bap, bass and beats sound courtesy of Bronson go-to The Alchemist. For Bronson it's the end of a month in Europe and he's not holding back, rather pulling out the big guns to a wholly receptive crowd.
It really doesn't rain till it pours in hip-hop happy land. You wait for one great rapper to hit our shores and three top tier talents arrive playing almost back to back. Though Bronson played to a packed out tent the crowd continues to swarm in for Tyler, The Creator.  Not surprising considering that as the Golf Prince the man is a cultural movement all of his own.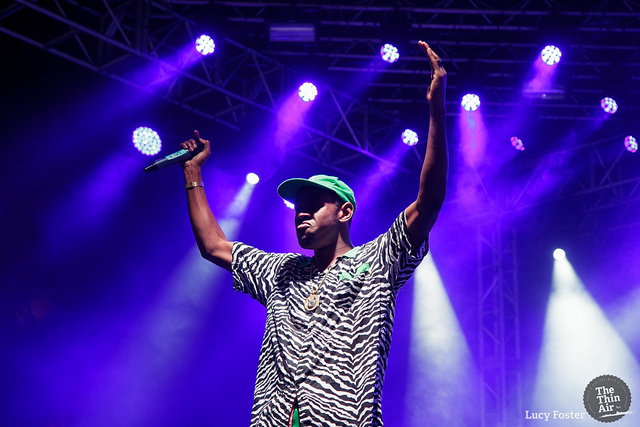 But though he comes out with all the aggressive bombastery that has won him a legion of fans and deriders alike there's something wrong with the mix. Though his famous goblin growl is on point the music hovers between bare bones and barely audible. And while it's impressive that the man who is barely twenty-five has such a discography to choose from they're not all bangers or hits and just delivering like they are doesn't make it so.
No matter, because the best is literally held out till last. The most important artist of this generation and already holding a seat in the pantheon of the greats is about to close the night. It's Compton's own, the legend, the hero, King Kendrick Lamar. For many this is what Longitude 2016 was always about and from the first note the man doesn't disappoint.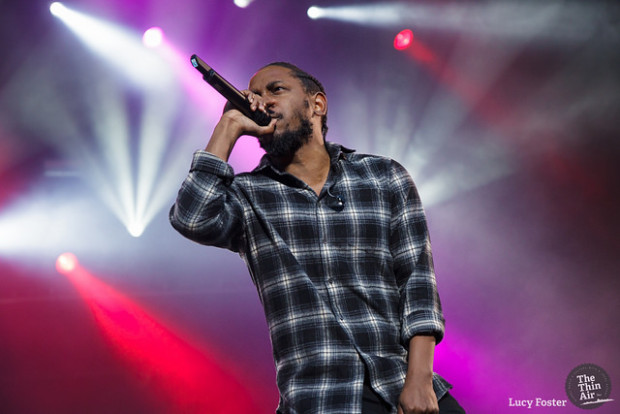 With George Clinton's now famous quote 'Look both ways before you cross my mind' emblazoned behind the jaw droppingly tight live band Kendrick comes out dropping hits like spare change. From the frenetic 'Untitled 07' and then straight into the cartoon machoism of 'Backstreet Freestyle' Kendrick is perceptively on form. And with a discography that can only be marked from 'great' to 'world changing' it's obvious that the set can barely falter. And it doesn't. Kendrick and his band give the crowd a characteristic blitz of songs that includes snippets of 'Momma' and 'm.A.A.d city' and crowd control wonders like 'Swimming Pools' and 'u'. The emotion is so high that it seems even the man himself is taken aback, surprised that the crowd can meet him word for word as he dips deep into his early work. I'm glad we could give him something because he gave us so much. Finishing with this generations anthem 'Alright' and coming back for 'A.D.H.D' Kendrick in person confirms the man you see in the Whitehouse and listen to on record.
A positive 'I was there moment' in a world that's tipped worryingly into the negative. Longitude 2016 Friday 15th July was a joy and there were more great bands than could fit into any article. A summer's day to offer up to those on high. Eoghain Meakin
Photos by Lucy Foster