Live Reviews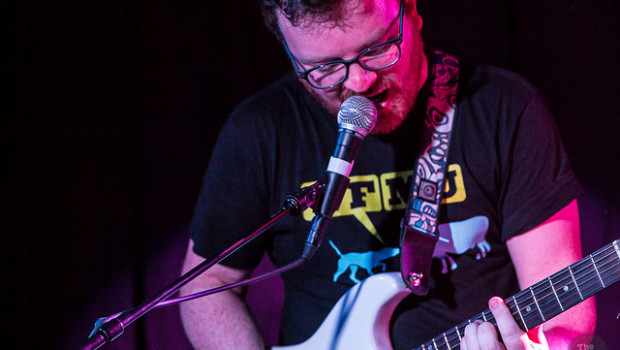 Published on July 11th, 2016 | by James Trotter
0
So Cow w/ Hot Cops, Junk Drawer & Shrug Life @ Voodoo, Belfast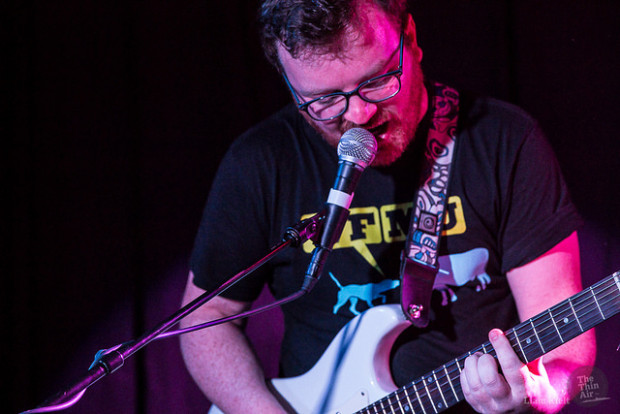 Irish independent music is going through something of a renaissance at the moment with a burgeoning collective of bands attempting to show that music from Ireland is more than trad and U2. This evening at Voodoo we are treated to a selection of bands from various parts of the island who all bring something different to the scene.
Dublin's Shrug Life open affairs although this evening frontman Danny Carroll (below) goes it alone. Everything takes on a slower pace without the urgency of the drums or bass but Carroll strums through the set with enough assuredness and control that the songs don't suffer. Lyrically, Carroll might be one of the most interesting songwriters in Ireland. Using football as a metaphor for love and Irish amusements park Funderland as a clever joke for the state of recession Ireland. A band with things to say but enough humour to not come off as preachy Shrug Life are exactly the sort of band that Ireland needs right now.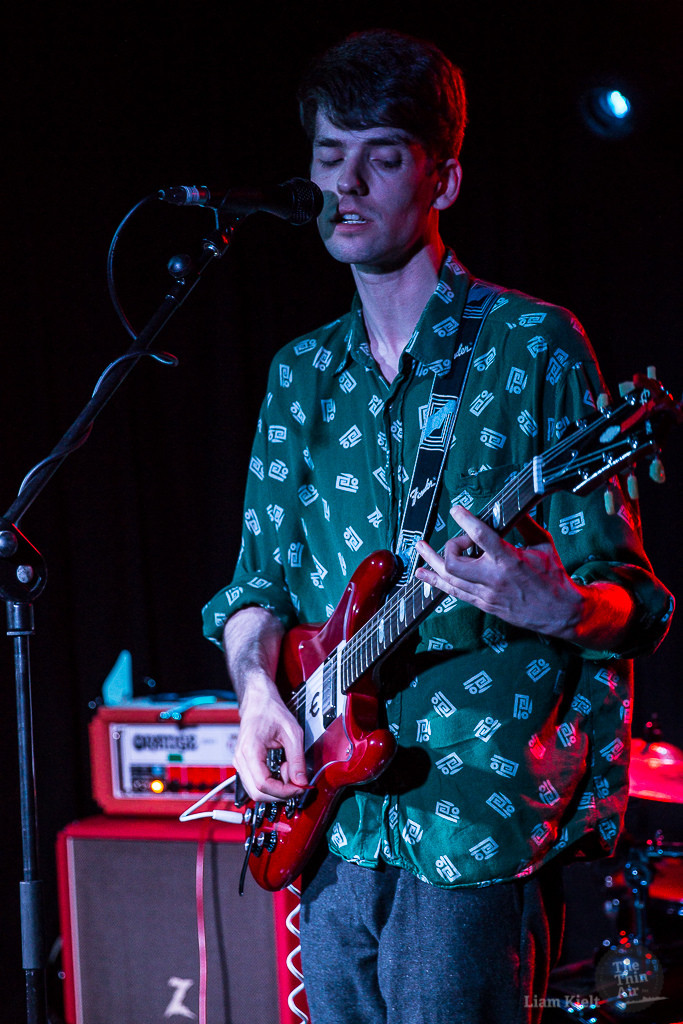 Belfast-based Junk Drawer are next onstage and take things up with their brand of guitar rock. It is clear the lads here know what they're doing and rarely is a wrong step made. The songs off the upcoming EP have a dark lyricism that doesn't feel weighty but packs so much in. There are a few technical issues with the backing vocals being lost in the mix and the members switching instruments as the songs dictate but that doesn't detract from a great set from a rising band.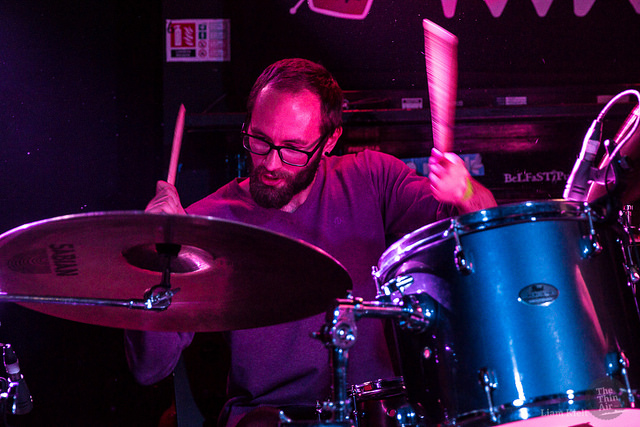 Hot Cops pick up where Junk Drawer left off. The first few rows of the crowd dance and headbang along with the chunky basslines and sing along with every insecure and disenchanted word to the extent that this feels very much like a hometown show. The majority of the set is made up of songs off the #1 Babes EP and the Passive Passive 7" and this familiarity certainly helps build an atmosphere in the room. There is little missing from the set and Hot Cops sound like a band comfortable in their sound without ever sounding easy.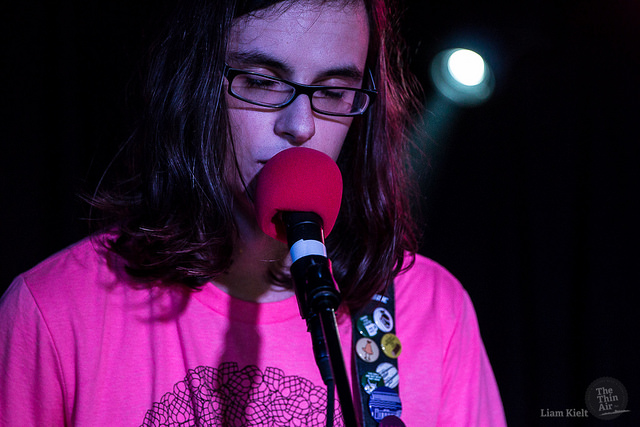 Galway's Brian Kelly (pictured, top) headlines the evening with his So Cow outfit and their brand of pop-punk. Kelly and Co. blast through a range of tunes from their back catalogue, including fan favourites such as 'Casablanca' and 'Joint Account'. With Kelly at the centre of everything it is hard not to be drawn in as he jokes between songs and moves around the stage, legs flailing in a controlled frenzy. Midway through the set Kelly's voice collapses into a raspy growl that brings a worried look across the stage but he troops on and the set doesn't suffer. The crowd dance along as So Cow close their set on the triumphant note of Kelly's voice returning and it is hard to imagine anyone not leaving this evening won over. James Trotter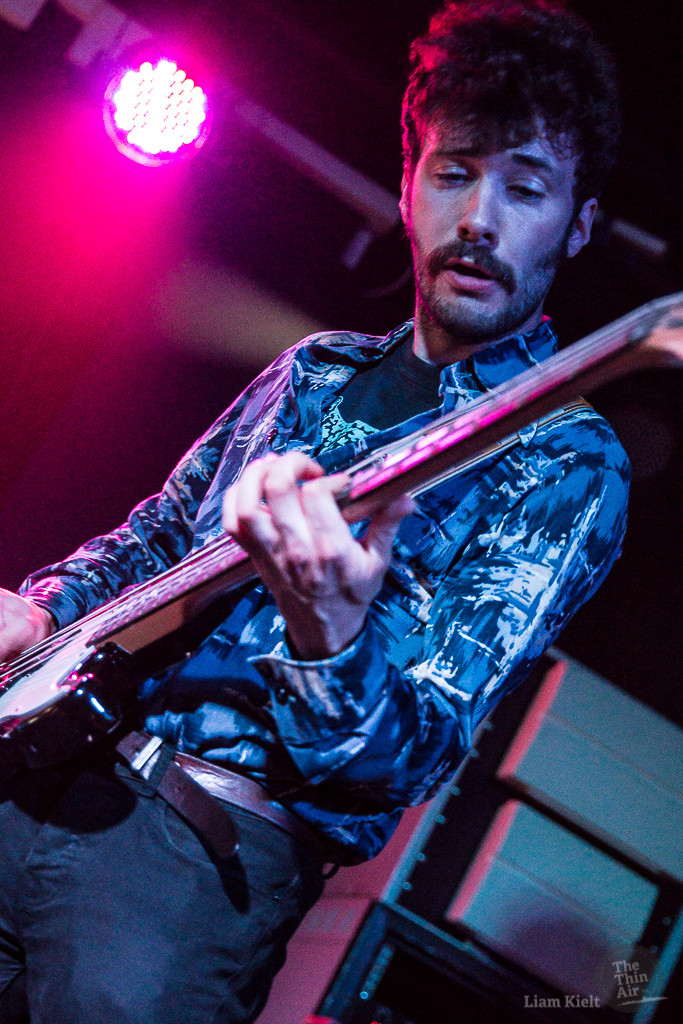 Photos by Liam Kielt