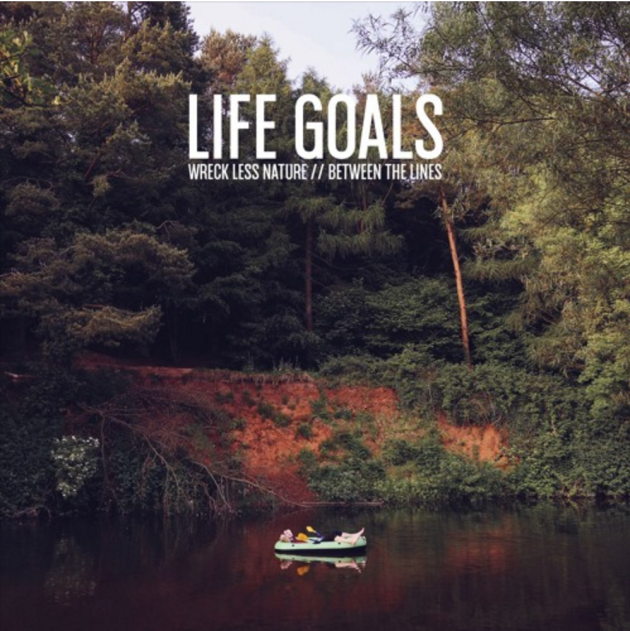 Comprising former & current members of Belfast-based punk & alt. rock bands Gascan Ruckus, Empty Lungs and Two Glass Eyes, brand new indie punk trio Life Goals have just put out their debut two-track release, Wreck Less Nature / / Between The Lines.
US contemporaries like Menzingers, PUP & Modern Baseball are clearly a shared influence amongst the band, from their gritty, modern emo-tinged guitar lines to frontman Decky McBride's heartfelt, hook-laden vocals. Having spent most of the year writing and rehearsing, their release was recorded in March at Start Together Studios with Niall Doran.
Life Goals played their first show in Belfast's new, intimate The Barracks, last Saturday. They play at the Atlantic Lounge in Portrush this Saturday, July 9 along with Born Only Yesterday & Johnny Marvel.
Stream Wreck Less Nature / / Between The Lines below: