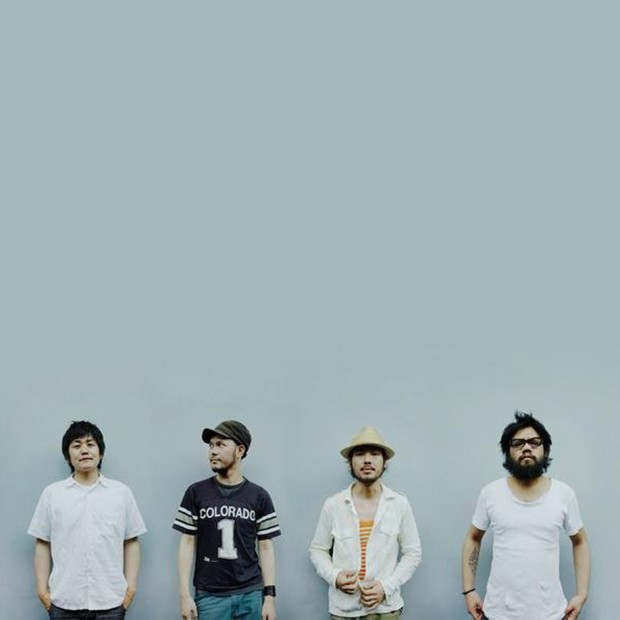 For those who couldn't make Bristol's preeminent ArcTanGent festival this weekend Venture Promotions have put together one hell of a consolation prize. Known as the pre-eminent post and math rock extravaganza, it's also a mecca that not all fans can make. So that's why tonight, in the Button Factory, is such a boon. Scooping the proverbial cream from the crop, the saliva inducing line-up includes two celebrated acts from the festival, a UK solo virtuoso and one of our very own.
Their name is Yonen and it fell to them to play to the first comers. The group sit somewhere between post rock puritanism and an excitable pulse that even runs, occasionally, into the heavier Russian Circles and Pelican area. After them it's the turn of Steve Strong who builds up dizzying, textural soundscapes all on his own. By himself he weaves songs that any respectable post rock band, from our own Redneck Manifesto to the likes of Four Tet, would be proud of.
Now the place has heated up and a sizeable crowd have amassed. It's encouraging to see that this type of music still holds such a sway over people even as its critical mass has somewhat ebbed. Perhaps as a reflection the band have evolved in the last few years and their straight up post-rock has absorbed elements of pop, and dare I say fun, that bring them closer to the rock elements of bands like ASIWYFA and the chart flirtations of Two Door Cinema Club.
So TTNG offer as close to a diversion from the pure post rock of the night as we're going to get. And so that poses a question. Isn't post-rock too narrow a genre? After all it has repetition at its core. Chords are repeated, elements recycled, musical themes reiterated. Isn't it somewhat, well, boring? Let's have Toe answer that one. The Japanese group are stalwarts of the sound, almost to the point of being archetypal. Yet this is their first time ever in Dublin, perhaps another reason why fans are still pouring into the venue.
The group begin quietly, playing through a few of their acoustic based songs. However, with Toe that doesn't mean they stay toned down for long. One of the best features of the Tokyo natives is their ability to make up a lot of ground with nuances, tiny touches and shifts. Seeing them live one thing becomes instantly clear; their recordings do them no justice. There's just too much subtlety, too much equable energy or something. For a start each of them are formidable musicians and none more so than Kashikura Takashi, the best drummer this side of Don Caballero. Together they conjure up whirlwinds, melodies that appear, unfold and disappear before you've even noticed. Those in the crowd not smiling inanely or trying to pick their jaws off the floor sing along with nearly every bar whether from 2009's classic For Long Tomorrow or the more recent Hear You.  
Toe probably give the most pure example of post rock of the night. Yet it's such a good example that its purity is a virtue, and live a celebration of the entire genre. From the exquisite sound to the sheer musicianship, Toe blew everyone away and left a high watermark that will be left in the rafters for years to come. Eoghain Meakin