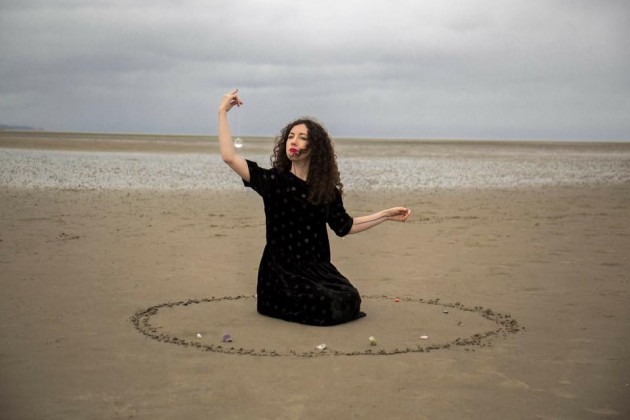 In Novemeber of last year, Galway native and then London based musician Maija Sofia released her captivatingly stark The Sugar Sea EP, a collection of four icy, brittle folk tunes with a lo-fi crispness purveying throughout. Having since relocated to Dublin, the songwriter this week revealed the brand new video for 'Stains'. Directed by Ciarán O'Brien, the video shows Sofia on an overcast Sandymount beach, the natural greyness of the early morning scene complimenting the lyrical and musical themes of the song which she has described as confronting ". . . the universal feelings of inadequacy and insecurity that come with being in a dysfunctional relationship."
Two birds fly over the beach while Sofia sits alone on an unstable looking chair on the wet sand, the feeling of separation that the song is awash with becoming immediately, yet subtly obvious. The video plays on the lyrical themes of being "tied to the end of someone's string" as it were, and having the chinks in one's emotional armour appearing as physical stains on the skin. Together, the song and video's tender interplay makes for a wonderful slice of visual poetry in which one is entangled to another and yet feels little more than isolation.
Watch the video below. Follow Maija Sofia on Facebook and Twitter. Find more work by Ciarán O'Brien on The OB Blog.