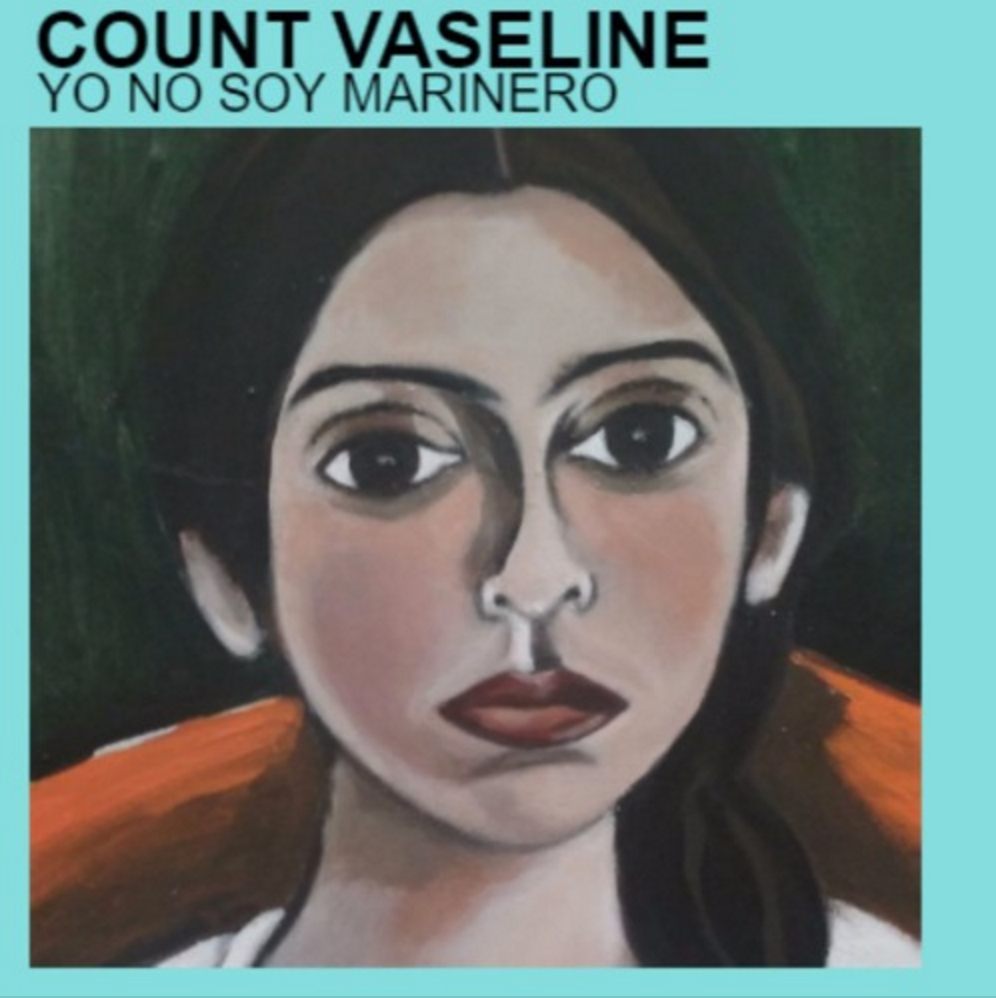 Whilst many musicians tend to tread the thin, often imperceptible lines blurring their status as performer or full-blown artist, it's safe to say Dublin's Stefan Murphy falls very comfortably into the latter. With his unique brand of urgent, genre-warping sonic wanderlust, from his days fronting the much-loved The Mighty Stef to his current guise as Count Vaseline, Murphy has always clearly lived, felt and fully meant his calling.
Set for release on Friday (September 30) via OCDC, the debut Count Vaseline album, Yo No Soy Marinero, was born as a DIY project in Berlin back in the Spring. Having spent much of his time since in various studios assembling the the 12 tracks that make up the release, the album was later mastered and designed as a 50 minute mix-tape, "the kind that may have lulled you off to sleep in the years shortly before mobile, hand-held technology."
Layered with stolen tape-recorded dialog that ranges from Harry Belafonte talking about the struggles of Black America to a young Nirvana being "sarcastic little fuckers", the album is – according to Murphy, who performs all the music on the release – "an unapologetically frantic body of work and proposes to be the first in a soul searching sound navigating trilogy of records that Count Vaseline will do with." As was only to be expected, Murphy indeed fully succeeds in contriving such a breathless, inspired collection of songs traversing almost every conceivable manifestation of providence, adventure, scorn, love, madness and mercy.
As well as a track-by-track from Murphy, have a first listen to Yo No Soy Marinero below.
Side One
1. Yo No Soy Marinero
An introduction sound that signals the movement from one thing into another. I used to pretend I was a sailor, now I know I'm not one.
2 . Evil In Your Eyes
Doctor Evil Introduces this song about the Evil, or at least the destructive power of a mind that does not know what it wants. It's the soul-searching song for Side One.
3. Sleep/Weep
It's a narcoleptic lullaby about the body and mind's defiant desire to escape its conscious state.
4 . Victoria Says
It's like the middle part of a dream sequence where already I'm reverting to sailing like a silver ship on oceans wild and deep.
5. Kurt Cobain #1
A true story about a terrible song I wrote called 'A letter to KC' when I was just 17.
6. Olive
A tender and sentimental dream about my young Daughter. Sentiments are sweet but the Guitar sound is like a snoring monster with two lungs full of broken glass, or at least thats what i tried to make it sound like.
Side 2
7. Divebombing
Berlin was my home for a while. The kind of place that will offer you only an inch, but you will invariably take a mile. "They Almost let me into the Berghain, but then they got wise, when I accidentally puked in the bouncers eyes" – This is a bit of a pantomime but relatable to anyone who spends time in Berlin, I'd say. Introduced by Doc Ellis. A baseball player who famously used LSD as a performance enhancing drug.
8. Liverpool
'Grave Diggers in Liverpool are Refusing to Bury The Dead' reads the chorus. A line I heard on an old newsreel on TV. Liverpool is a city that never let the Tory's away with anything and a place I love dearly. Introduction by Lee Mavers .
9. Kids Goin' Round The Moon
Alan Watts introduces Side Two's soul-searching ballad.  Celebrating life in a garage pop kinda way. "I was hysterical, Alpha-Numerical, my mind was like a prism, I was living in Marino"
10. Billy Cyclone Warren
My own psychedelic pop take on the story of a pro-boxer who lived in post-war Dublin. Warren was of African origin and is sited as being one of the first black people ever seen regularly on the streets of Dublin.  There is definitely bit of pontificating about racial harmony in here too.
11. Kurt Cobain #2
The opening riff is inspired by David Bowies Berlin albums. The lyrics, as before are really trying to reiterate how bad that song I wrote when I was 17 truly was.
12. North Circular Road
Slightly melancholic but sonically booming ode to one of the longest and most interesting streets I've ever been on. Session Gafs, Halfway Houses, Beautiful Churches, Football Stadiums, Life Death and Beyond. A Hymn to NCR. Its played out with the deathly sad tones of Kevin McDermott singing James Joyces only known music composition 'Bid Adieu To Girlish Days' A song I also found highly relatable in the context of making this record.