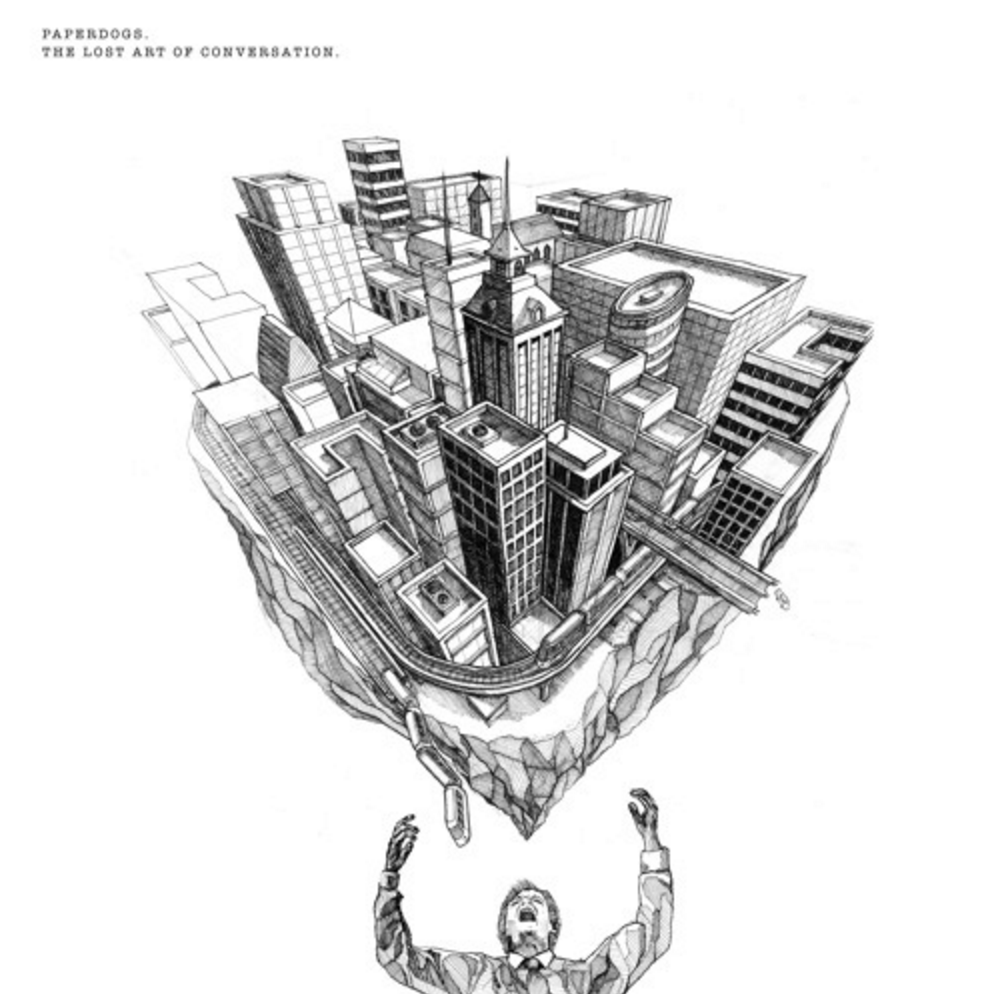 If there's one thing the island of Ireland has no shortage of it's straight-shooting rock bands. But one such act that has developed that foundation to skilfully – and often very convincingly – accomadate the influence of blues, funk, indie rock and much more besides is Belfast quartet Paper Dogs.
Counting such heavy-hitters as Pink Floyd, Miles Davis, Thin Lizzy and Black Sabbath, amongst their key influences, the Chris Rooney-fronted band – an increasingly established staple on the live scene up North over the last while – doth their collective cap to a certain grade of genre-defining greats whilst very consciously framing that imprint with their own forward-thinking take on the sonic fallout from the late 60s and early 70s.
Set for release on Wednesday (September 21), Paper Dogs' new EP, The Lost Art of Conversation, is a release propelled by the band's well-honed musicianship and, in particular, Rooney's potent vocal delivery and imposing lead guitar work. Have an exclusive first listen to the release below.