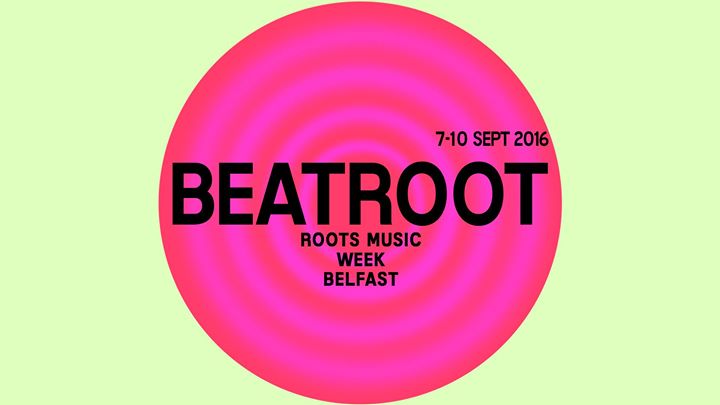 The contrast between the caustic avant-rock of Metá Metá and the acoustic, traditional folk that opened day three of Beat Root could not have been starker. Fiddlers Conor Caldwell and Danny Diamond have been playing together since their teens, though their professional collaboration as a duo is relatively recent.
The duo presents material from its album, North (Claddagh Records, 2016), a reimagining of traditional tunes, beginning with the bouyant number 'The Further in the Deeper' by Donegal fiddle legend John Doherty, with the duo swapping the melody and rhythmic roles back and forth. A set of reels, 'Drunken Wagn'er/'Over the Moor to Maggie'/and an unspecified reel from the Richard Heneby collection follow.  A former Priest, Heneby made field recordings of traditional Irish music in the late nineteenth century – an archive split between Dublin, Cork and Berlin – and the version of one of his recordings reveals the depth of Caldwell and Diamond's roots in the tradition.
Whether on slow-twirling Donegal waltzes or standard jigs like the 'The Irish Washer Woman' and 'The Kesh Jig' the duo brings harmonic invention and rhythmic vitality to the mix, injecting drone, for example, on the latter set to underpin the dancing melody. One of the most famous of Irish airs, 'The Coolin' is played in unison at a march tempo, bleeding into a couple of spirited reels.  Caldwell's self-penned 'The Floating Island', a lyrical air both uplifting and haunting, fades all too soon, its trailing notes absorbed into a jaunty, if unexceptional barn dance.
Fine custodians of the tradition, there's still the feeling, however, that Caldwell and Diamond have more personal statements up their sleeves.
English singer-songwriter Chris Wood is nothing if not eclectic. He is also, without a doubt, something of a unique figure. Who else opens an acoustic show with a feel-your-way version of Frank Zappa's 'Lucille', followed by a Renaissance-tinged reading of a Christmas carol, inspired by 16th century lutist/composer and singer, John Dowland? And had fate taken a different turn, Wood could have pursued a career in stand-up comedy – of the alternative kind.
The banter between songs, however, cannot mask a masterly lyricist and songsmith at work, one not afraid to confront harsh realities, as evidenced on 'None the Wiser', a candid, rolling camera portrayal of the UK today: 'Someone's daughter's selling phone sex just to pay her student loan back, she does her best to emulate the sound of choking, it's not the strongest to go forward, it's the one's who can adapt, you can bet Charles Darwin wasn't joking…'
Wood's songs portray the simple poetry of everyday scenes played out up and down the country through the ages; old friends at a football match, seasoned couples' grey and grizzled love, the emotional currency of a brick house, ancestral highways, or children leaving home, provide the grist to Wood's mill – gutsy, moving narratives delivered with a romantic's soul.
Wood's take on 'Jerusalem', (a short poem by William Blake originally titled 'And Did Those Feet in Ancient Times') converts a nation's belting anthem- in churches and on rugby terraces – into a haunting confessional.
More poignant still is 'Masterpiece', commissioned by the BBC for the London Olympics 2012, and inspired by the massacre of eleven Israeli athletes/officials and a West German policeman at the Munich Olympic Games 1972 by the Palestinian group Black September. Wood gently sculpts an uncommonly poetic, piercingly insightful vision of the Palestinian/Israeli dilemma.
'So Much to Defend', a flow of narrative vignettes that depict people in the UK – that great 'mosaic of insularities' – in the castles of their minds; in turn moving, raw and humorous, Wood pushes myriad emotional buttons with lyric guile.  'More Fool Me', a touchingly honest self appraisal of the song-writer's lot caps a wonderful set.
Earlier, Wood described himself in the most modest of terms, as 'a jobbing, grafting song-chap, standing shin-deep in his own scribble.' That may be, but Wood, in his own inimitable style, stands in scribble on the level of Richard Thompson, John Martyn, Roy Harper and June Tabor, as Darwin would no doubt agree.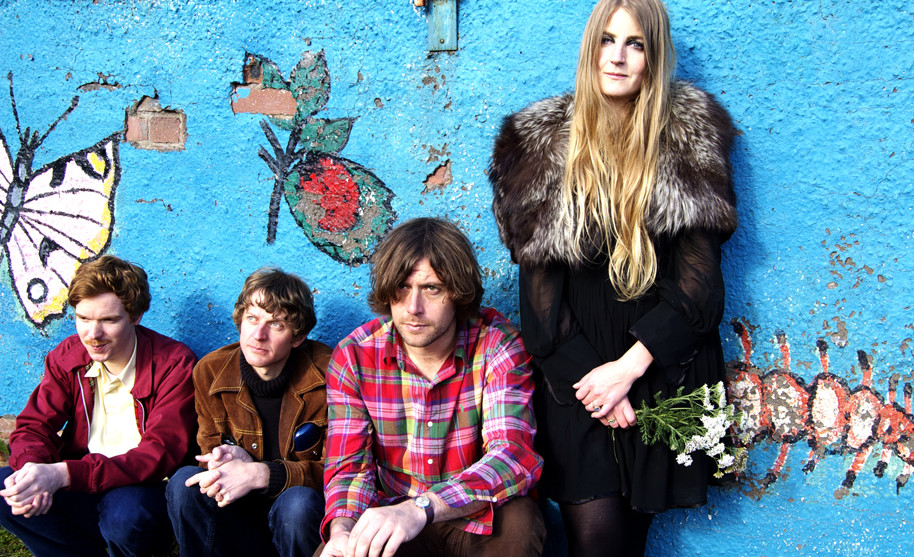 The fourth and final day of Beat Root 2016 serves up two acts stark in contrast.
Galway singer-songwriter and multi-instrumentalist Brigid Mae Power may not yet be a name that resounds in folk circles but bets are on that it soon will be. Power's self-titled album Brigid Mae Power (Tompkins Square, 2016), has garnered glowing reviews in the international press and for good reason.
From the opening 'It's Clearing Now', Power's hypnotically strummed cords and ethereal vocal exert a siren call that's impossible to resist. The ghosts of Joan Baez, Janis Ian and early Joni Mitchell inhabit Power's wordless vocalizing, lyrical finesse and spare delivery, though on the lulling piano-led ballads 'Sometimes' 'Looking at You In a Photo' and the dreamy 'Watching the Horses', Power's fragile, aching delivery and minimal pianistic embellishment suggests the influence of Neil Young. Any such comparisons, however, are merely suggestive, and fail to do justice to Power's originality as a writer and her bewitching charms as a performer.
Power returns to the strummed mantras of her acoustic guitar on the striking 'I left Myself for a While' and then  switches to accordion for a haunting rendition of 'My Lagan Love', which Powers, relates, she picked up from a recording of Margaret Barry – the renowned Irish banjoist/singer.
An unforgettable performance from the singularly talented Brigid Mae Powers.
The final act of Beat Root 2016 sees Trembling Bells (above) shake things up with a dose of psychedelic folk. Vocalist Lavinia Blackwell' soaring vocals and gothic Hammond organ textures, drummer Alex Neilson and bassist Simon Shaw's driving rhythms, and  the trippy-cum-surging guitars of Michael Hastings and Alasdair Mitchell forge a path that's unashamedly retro, yet curiously progressive sonorities.
The effect is a little like a smorgasbord of the best elements of Renaissance, Jefferson Airplane and, at the more psychedelic end of the spectrum, whether on powerful instrumental passages or powered by Lavinia's soaring vocals, Gong. On a superficial level, the tie-dye, dish-dash and various hippy regalia donned by the band members accentuates the retro vibe.
Neilson takes lead vocals on 'My Father was a Collapsing Star', that marries Monty Python-esque silliness and intense ensemble play. This tune, 'Christ's Entry into Govern' and 'The Singing Blood' are undeniably catchy tunes of anthemic persuasion. Trembling Bell's broad musical spectrum runs from a vocal duet between Lavinia and Neilson, 'Dancing on the breath of God', that draws from Early Music to space-rockers like 'The Prophet Distances Himself from his Prophecy' and doomy, riff-driven numbers not a million miles away from vintage Black Sabbath.
Trembling Bells doesn't fit snugly into any category but its strong compositions, striking melodies and, above all, its experimental drive, will appeal to those who want something more from their contemporary folk-rock.
Beat Root 2016, a Moving on Music production, underlines that roots music is living a vibrant period where traditions old and new coexist in a continuum ever-more inclusive of diverse influences, ever-more willing to take chances. Ian Patterson
Go here for the first part of Ian Patterson's review of Beat Root 2016.