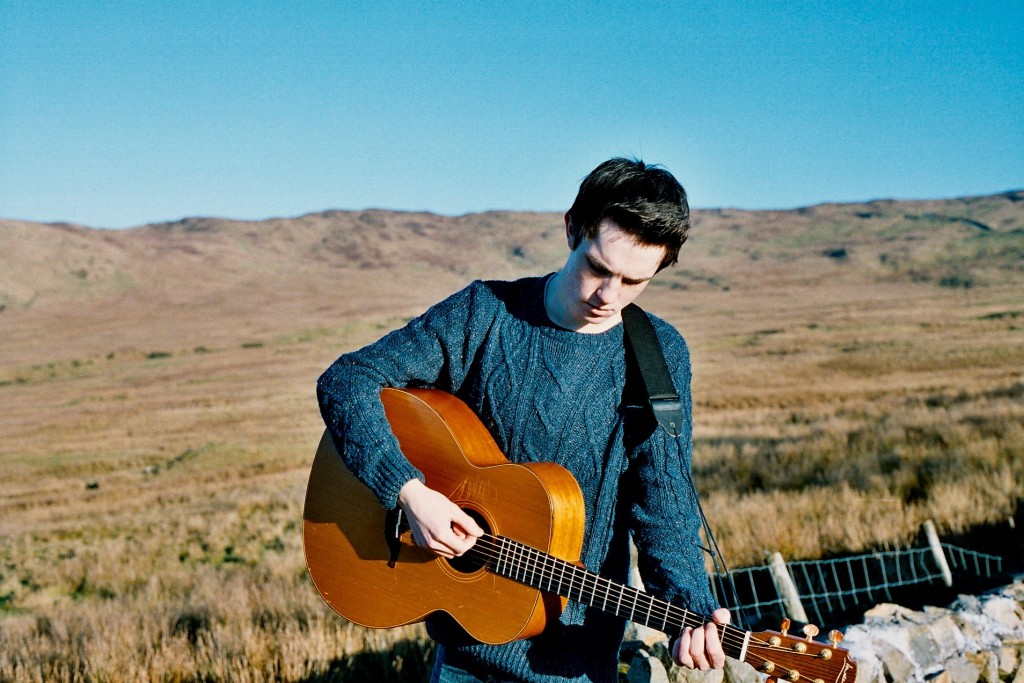 When we premiered his Carcassonne EP back in April last year, we praised Co. Down singer-songwriter Patrick Gardiner's "subtly eclectic mix of incisive, occasionally wry and consistently considered acoustic tale-telling". Nineteen months – and a whole lot of writing and recording – later, the songsmith has resurfaced with its accomplished, not to mention considerably more stripped-back and song-centric follow-up, 'Riverside Remark'.
A departure from the fleshed-out, full-band sound of the aforementioned EP, this new effort sees Gardiner and his guitar take centre-stage much like his early ruminations. A considerably less impressionistic – or indeed jazz-tinged – tale than many will be familiar with, it's a wonderfully linear, concise and tastefully pop-leaning effort that sidesteps adornment in favour of burrowing melodies, fingerpicked major chords and cutting refrains ("I'll float downstream until your love returns"). The song is taken from Gardiner's self-produced debut full length album, which is set for release in early 2017.
Ahead of the announcement of UK tour dates in the next few weeks, have an exclusive first listen to 'Riverside Remark' below.