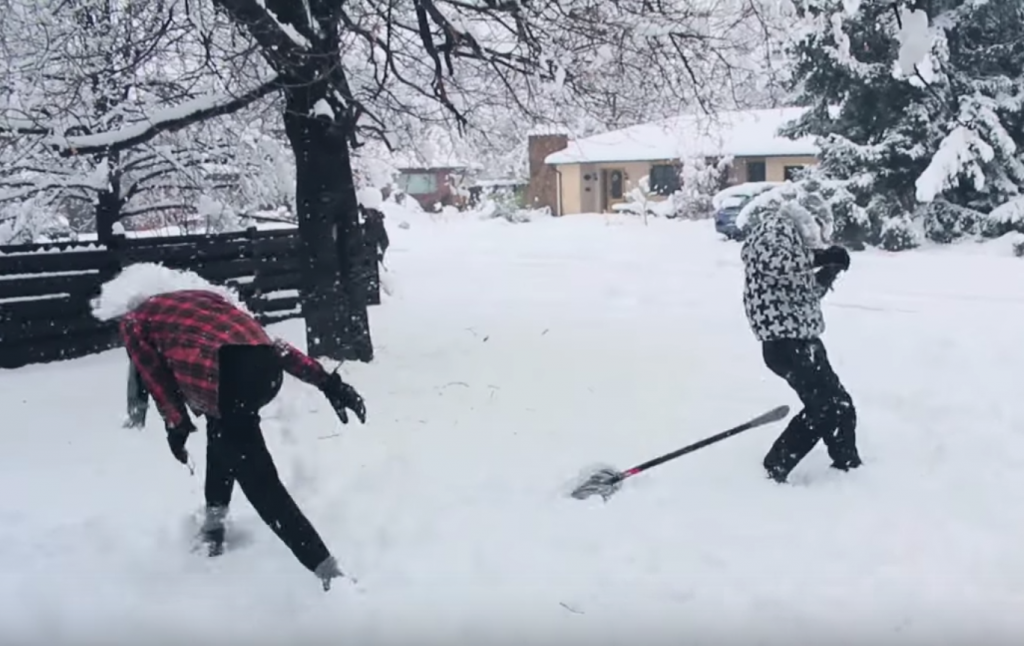 Kilcoole math-pop maestros Enemies may as well have ripped out our heart yesterday when they announced that they're set to play their final show at Dublin's Vicar Street on December 18 following the release of their third and final album, Valuables, via Topshelf Records on December 9. Now, less than 24 hours to digest the news, the band have cushioned the blow by unveiled the video for 'itsallwaves', the lead track from their forthcoming swansong. Featuring positively life-affirming tour footage courtesy of the band, Wez Evans, Darragh Bambrick and Niall O'Kelly, the video – directed by Evans – perfectly accompanies the track, a nigh on five-minute effort with yet another host of sprawling guitar lines, harmonies and webbed experimental textures reaching for their sky and far beyond.
The band released the following statement accompanying their announcement yesterday: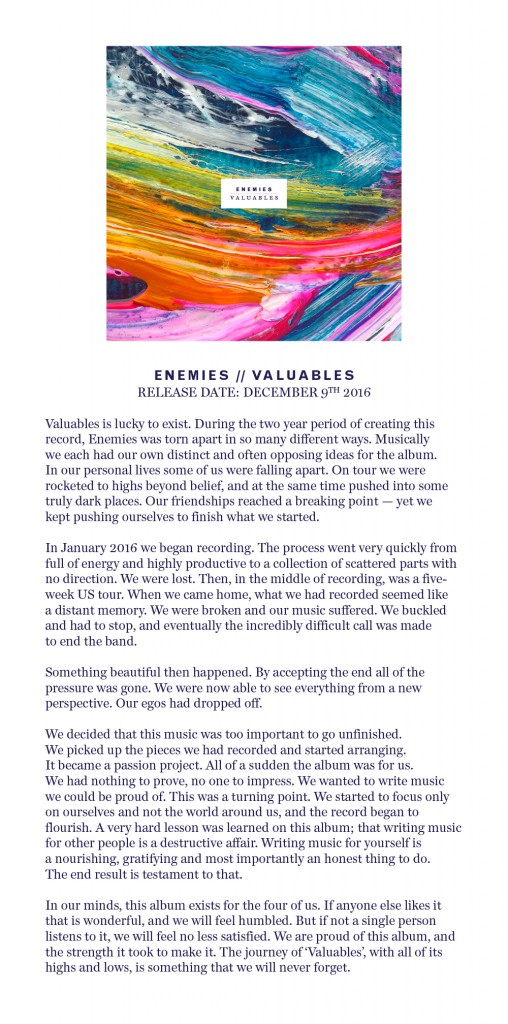 Go here to buy tickets to the band's final show at Vicar Street.