Album Reviews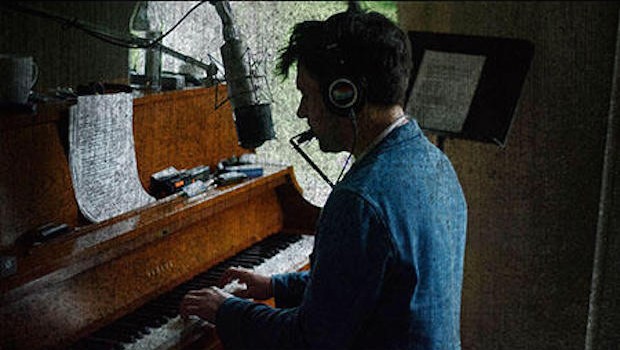 Published on October 4th, 2016 | by David O Neill
0
Conor Oberst – Ruminations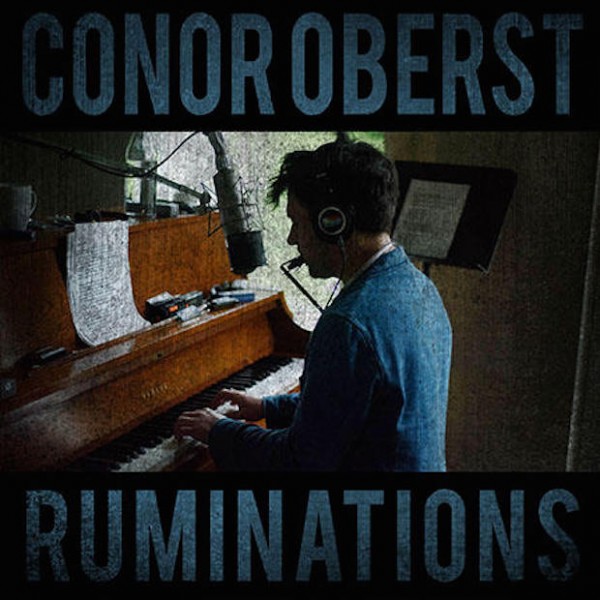 The album as a concept can fall into one of two categories. The first, a heavily sculpted creation that presents the artist in their best possible light. An artistic declaration in which every sonic device is controlled and used to build a cohesive voice. The alternative, a candid snapshot where feeling and honesty of content and performance are prioritised over perfection and sheen. Though both are valid and worthy, Ruminations by Conor Oberst sits achingly in the latter camp.
While an album will ultimately stand on the merit of its songwriting and music, this is an album that grows and unfolds with the benefit of context. Written and recorded in Omaha at the tail end of a year in which Oberst had been falsely accused of rape and subsequently underwent surgery to remove a cyst on his brain, it is loaded with a feeling of isolation and self-questioning. At 37 minutes long and with little more than piano, guitar and harmonica to support his fragile vocals, this collection feels sparse and bare while maintaining a delicate intimacy. The songs themselves were recorded in only 48 hours and the sense of immediacy is palpable; at times it feels as though you are peering over a shoulder and with a crushing lyric running through the spine of this album, it can feel uncomfortable.
Stripped bare and open, lyrics are central to the ten songs in the collection. Thematically, we are exposed to a writer who is unsure of where they fit and is re-questioning their place as a musician and as a human. Opening with the jaunty piano of 'Tachycardia', Oberst sings of being "a stones throw from everyone I love" and this isolation, self imposed or not, is amplified by courtroom scenes with sweat lines suits. On 'Barbary Coast', Oberst sounds casual and relaxed over a tender acoustic melody, albeit still preoccupied with "feeling stuck" and being "in some far off place where I don't belong". Though the first glint of hope emerges with a nod to someone that will "hang around a while" once everyone else has taken what they need from him. Stylistically, this album sits between the darker elements of Oberst's self titled solo album and 'Coyote Song', the stand alone Bright Eyes track highlighting the difficulties faced by illegal Mexican immigrants. Being stranded in a world that is not your own and the search for truth is woven into the beautiful 'Mamah Borthwick', laden with images of abandoned houses, unattainable dreams and the irrelevance of wealth.
On 'Next of Kin', with its chiming harmonica and tender piano, Oberst sings about the impact of death and memory on his legacy and the possibility of ending up "just a name on a database". This observation of fictitious and fleeting idolatry is even more present on 'You All Loved Him Once' and it is tempting to speculate that this feeling of abandonment and loneliness is as close to autobiographical as he has ever been.
The album closes with the nihilistic 'Till St Dymphna Kicks Us Out', a lament to worried faces and shaking hands, which, while name-checking the patron saint of mental disorders closes with the idea that "some things lost are never to be found".
This album exposes Oberst as unsettled, isolated and experiencing an existential crisis largely in keeping with the life events he has gone through. Bright Eyes producer and bandmate Mike Mogis seemingly advised against releasing this collection. With such a long back catalogue of blood on the tape machine honesty, that is quite a statement. Perhaps Mogis is right. Perhaps these songs, a beautiful but desperate collection should have been used as private catharsis, but they serve as possibly the most accurate document of Conor Oberst, the human, we have ever been given. David O'Neill
Summary: Check Out: 'Gossamer Thin', 'Mamah Borthwick (A Sketch)'

If you like this you might like: Bright Eyes, The Low Anthem