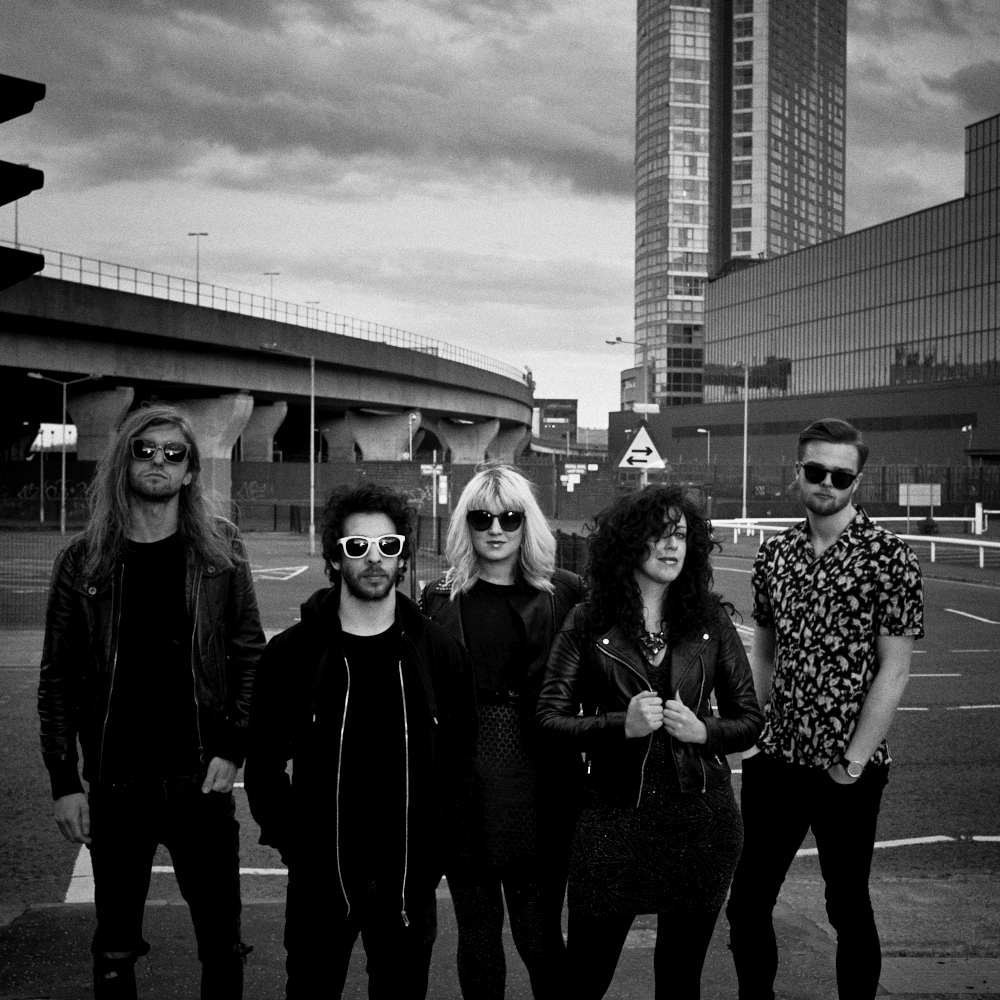 Ahead of their Jameson Bow St. Session alongside Wyvern Lingo and Amaron + Magic at Cork's Crane Lane tomorrow, Alan Haslam from Belfast five-piece Pleasure Beach talks to Brian Coney about writing hits, what defines dream-pop and taking it as far they can.
Register for free tickets to the band's Bow St Session here.
Hi guys. For the uninitiated, how did Pleasure Beach come about? When were the seeds sown and when did it all come to flourish?
Hi! Well, we were all involved in various other projects around the time of the band's formation. I had a handful of new songs that seemed different to music I'd worked on before, and which didn't fit in with any other project I was involved in. I gave a few musical acquaintances a call and, just like that, Pleasure Beach was born. That was January 2015. Things got moving pretty quickly after that…
You were quick to pop up on big support bills and festivals. How was it adapting to such big, new audiences early on?
It was a baptism of fire, that's for sure. None of us had ever played to audiences of that size before. When you're playing to packed auditoriums like that you soon realise that the audience demands more from you than shuffling about on stage string at your shoes. That first couple of months I felt like an apprentice in showmanship, with big concert crowds as my unwitting tutors.
You're comprised of different bands, both past and present, of different genres and styles. Do you think that diversity is a defining factor in your own sound?
It is. We play rock songs drowned in pop synthesisers and sequencers and pop songs full of guitar noise and big solos. It's a fun mix to experiment with, and each band member brings a different creative streak to every song.


As a self-described dream-pop band, are there many artists that you would be quick to call main influences in your sound and aesthetic?
I'm aware now that dream-pop is an actual thing, but I wasn't when I emblazoned the band with that misnomer. It just seemed to describe what we were doing pretty well. I hope I haven't upset any hardcore dream-pop fanatics, I've heard they're a formidable bunch. But no, there's no one in particular that we'd quote as a collective influence. We just play music we'd like to hear ourselves. I spend most of my time listening to Leonard Cohen and Nils Frahm!
What's the main driving force behind the band? What is your collective definition of success and is there an end goal in mind or just a series of checkpoints along the way?
I think we're all aware that this can be a very fickle industry. From the start I've been hyper-conscious of the fact that, at any point, the rug could be pulled out from under our career. When you look at things like that, you realise everything is to be savoured, and holding on becomes the objective. What can we do to make this thing that we love, this absolute fucking blast, last as long as possible? If it means writing some hits, well, let's get to writing.
You were recording recently in Start Together Studios in Belfast. How did it go and what can we expect from your time there?
We love Start Together. I'm not sure I ever want to record anywhere else. Our engineer Ben McAuley is freelance but knows that studio inside out. We've got great results from him before and this time things are sounding even bigger and better. We laid down a handful of tracks that will be revealed very soon!
Describe your general songwriting/creative process. Do ideas originate from one person or is it a collaborative process?
I write and demo the songs to a reasonably complete level myself. I've never been able to sit down with an acoustic guitar and write the bare bones of a song. When inspiration comes it comes as a complete package and I write it that way. Sometimes a song can come from a beat, a bass line or a horn section, sometimes from a chord or a lyric. I'm much more comfortable being able to build on any one of these things at my computer than trying to thrash it out in a rehearsal room. It saves a lot of time too. When the demo is fully formed I take it to the band who, in the first instance, act as quality control. They take it from there, adding their own spin on the parts and it can often end up sounding completely different to the demo. That's the way we do it!
You've had a very busy two years playing shows, festivals around the country and further afield. What are the main pros and cons of being on the road so much? What is the most rewarding aspect of the journey thus far?
Let's start with the cons. Driving all night after a show to catch a 5 a.m ferry. The van breaking down almost constantly. Shit service station food. And the pros? It's fucking brilliant. We get to be doing what we love with the people that we love almost all the time. I wouldn't trade any of it for a van that starts first time in the morning.
You play Jameson Bow St. Sessions with Wyvern Lingo and Amaron & Magic at the end of the month. What should newcomers expect from the show?
We're really looking forward to this show. We've had a few weeks off after festival season and are all straining at the leash to get back on the road. Wyvern Lingo are great. A brilliant band and super cool. Sharing a stage is going to be a lot of fun, and we may be pulling out a couple of one time only collaborative surprises for that particular audience. You'll have to come down and see for yourself!
Finally, what are your plans for the remainder of 2016 and what can we expect from Pleasure Beach in 2017?
We've decided that this music lark isn't really for us and we'll be mostly growing up and getting real jobs like the actual adult humans that we are. No, we aren't. There'll be releases, there will be much touring, there will be more releases and there will be more touring. We're taking this thing as far as we possibly can.