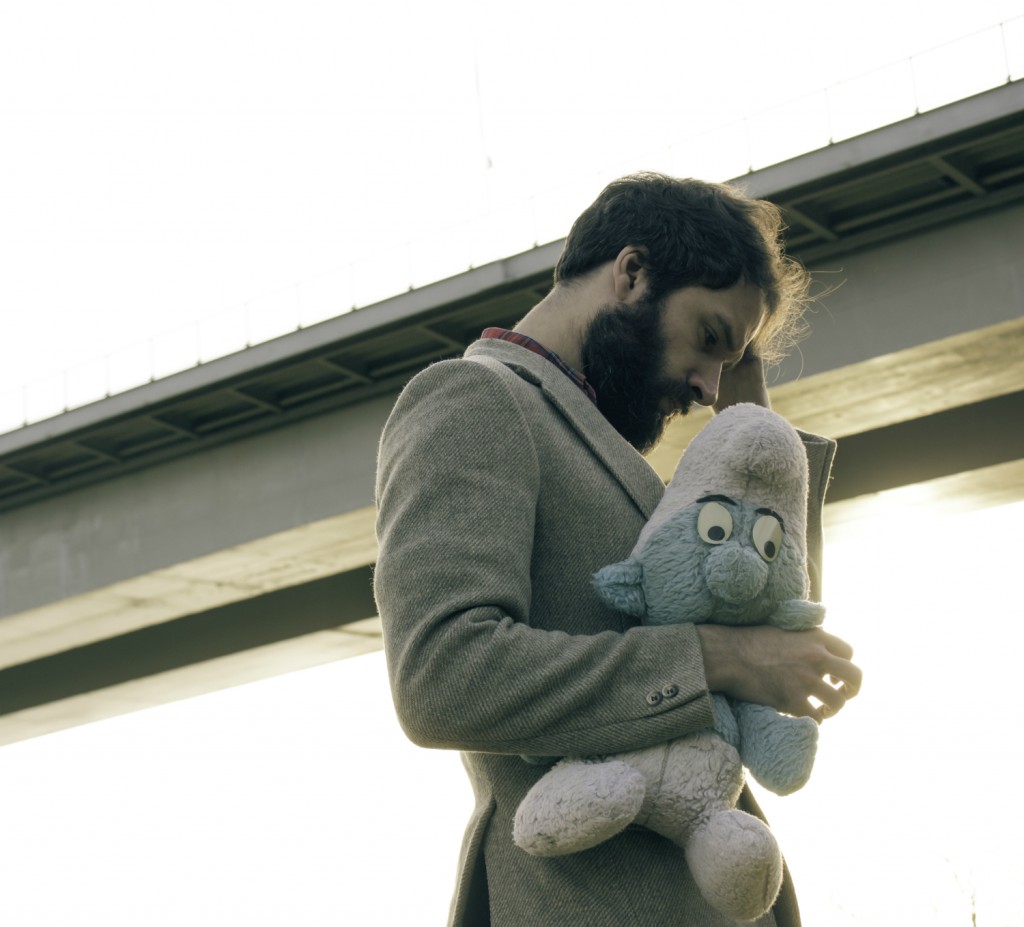 Derry songsmith Chris McConaghy AKA Our Krypton Son reflects on writing his forthcoming second album on a child's acoustic guitar in a tent in Creeslough in Co. Donegal.
Day one. I've been plucking the nylon strings of my child's acoustic guitar for several hours. And glaring at a notepad. It's bloody freezing and I'm shivering. Shivering with the starling, shaking with the gorse bush. I've come to Creeslough to stay for two nights. We're to write an album, this village and I. An album to be titled 'Fleas And Diamonds'. A song cycle about rebirth, the first growl of love and its final wheeze, the squalor and the glamour of it, one season giving way to another, etc etc – you get the idea. I know it was presumptuous of me, but I'd imagined Creeslough would be enthusiastic, more forthcoming in its ideas – that this diffident second album would come easy here in exile. But the landscape either sulks in silence or howls at me, it's hackles raised.
I've pitched a tent in the ground floor of an old abandoned house and I haven't a clue what I'm doing. No new ideas spring to mind. The notepad stares blankly back at me. Creeslough offers nothing – the dictaphone picking up little more than the creaks of the building around me. My fingers automatically stumble over the chords of songs I learnt as a teenager. Think I "If they play the intro chords to 'Stairway To Heaven' one more time I'll cut them off and bury them in an unmarked grave". Except I won't really. Damn these predictable classic rock fingers of mine. Damn this tent, damn these unresponsive rolling moors, damn this album and damn this empty notepad. As I curse my decision to come here, damning every damn thing I damn well can, my fingers unwittingly start to play Smoke On The Water. Muckish squats like a bloated rock dinosaur and the moon turns the Blue Stacks into blackened copper. I jettison the acoustic from the tent in a funk and go to sleep.
Day two. 11:11 pm. It was rainy today. Wet though not inclement. Making slow progress. I sang a few lines at a copse of trees this morning, dropped a middle eight I can't resolve into Sheephaven Bay and buried several bits of songs in a field. Strange looks from the locals. I sat with my ear to the ground all afternoon listening intently, hearing nothing but my own fool heartbeat.
Finally, tonight, I think I can hear some of them taking shape outside, buffeted about in the wind. Played the riff to Purple Haze accidentally for about 20 mins there. I think Creeslough and I have established a rapport. Must sleep.
Day three. My time here has come to an end. I have unearthed ten songs, clattered in mud and twigs. I gather them up, lay them gently in the boot of the car and begin the journey home. I turn the radio on and Sweet Home Alabama roars back at me. Farewell, Creeslough. You're alright. See ye, Sheephaven Bay. There's pearls in them depths. Our Krypton Son
Keep up with all things Our Krypton Son here