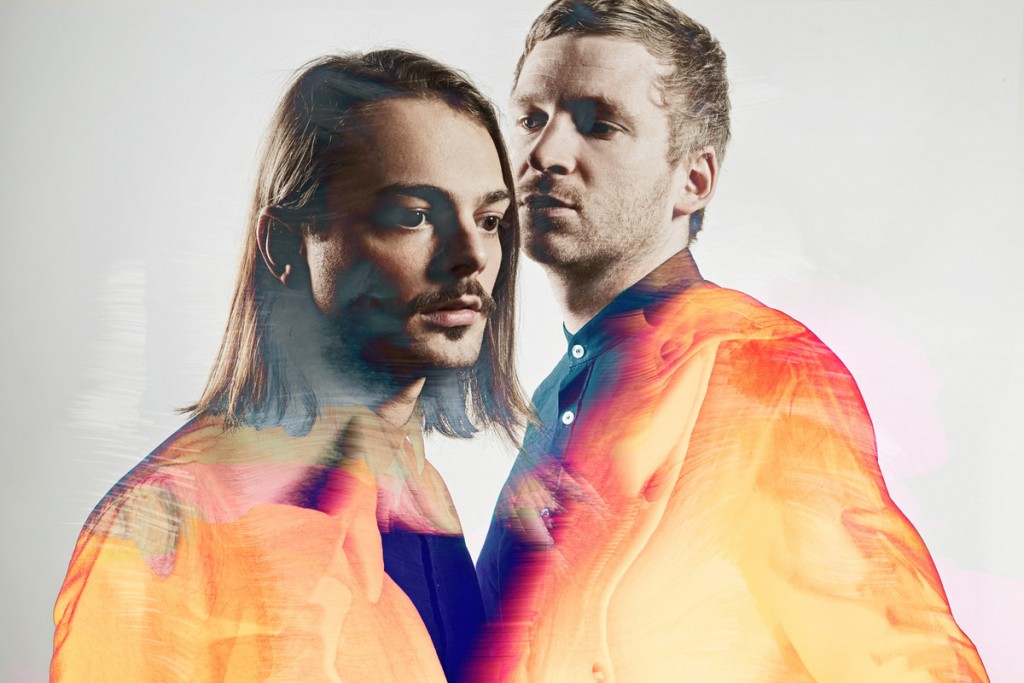 Sure, the irrefutable gig of the week has already happened but bearing in mind this feature prefers to focus on the weekend, let's try and stay positive. As ever, Halloween is a massive weekend in all corners of the country with shows, one-offs and happenings of every ilk cropping up across the board. This year is no different. Here's our five must-attend gigs.
James Blake
Limelight 1, Belfast/Olympia Theatre, Dublin
Friday, October 28/Saturday, October 29
Having released his stellar third studio album, The Colour In Anything, back in May, these are positively unmissable Irish dates from the Grammy-nominated Londoner.
Kiasmos (DJ Set)
Saturday, October 29
Wah Wah Club, Dublin
Sure, it's only a DJ set but an opportunity to catch Ólafur Arnalds and Janus Rasmussen AKA Kiasmos (pictured) do their thing is not an opportunity to be passed up. Presented by Hidden Agenda.
M(h)aol w/ Catholic Skins
Saturday, October 29
Framewerk, Belfast
In Belfast? Dublin-based feminist animal welfare punk band M(h)aol play a BYOB show at Framewerk with support from the enigmatic Catholic Skins. Admission is £5.
Windings w/ Slow Riot
Saturday, October 29
Whelan's, Dublin
Back in September, we had the distinct pleasure of premiering Be Honest and Fear Not, the stellar new album from Limerick's windings. As part of that release's tour, the band stop off at Whelan's on Saturday in the company of Slow Riot. Informative Facebook event page here.
DJ Yoda (Stranger Things DJ Set)
Sunday, October 30
Wigwam, Dublin
London turntablist extraordinaire Duncan Beiny AKA DJ Yoda will bring his kickass Stranger Things set to Dublin's Wigwam on Sunday night. On Twitter? Want to win tickets? Go here.