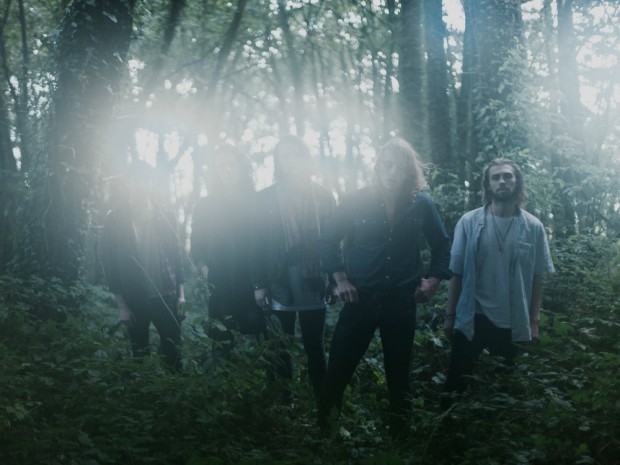 One of our must-see acts at Hard Working Class Heroes this weekend, Dublin five-piece Beach aren't likely to be neatly defined any time soon. Recently proclaimed one of the "most interesting prospects on the Irish scene" the Dave Barrett-fronted band certainly have a sturdy leg to stand on, blending dusky slacker rock, electronica and contorted psychedelia on tracks including 'Moon Smoke', 'Arabia' and, most recently, the brilliantly bastardised jazz-punk of 'Donuts'.
Exploring more ruminating territory, the band's new single 'Ono Noh' conjures Black Heart Procession-like lamenting via Depeche Modesque atmospherics and – particularly Barrett and backing vocalist/lead guitarist Alex Conway's vocals – Queens of the Stone Age at their more sober and restrained. With another single – the wonderfully-titled 'Bram Toker' – set for release soon, 'Ono Noh' is a darkly, subtly emphatic effort that confirms the band's repute over four minutes.
Beach host and headline Some Kind of Gathering at Dublin's Sugar Club on November 11. You can also catch them at Dublin's Workman's Club this Friday (October 7) at 9.50pm as part of Hard Working Class Heroes 2016.
Have an exclusive first listen to 'Ono Noh' below.