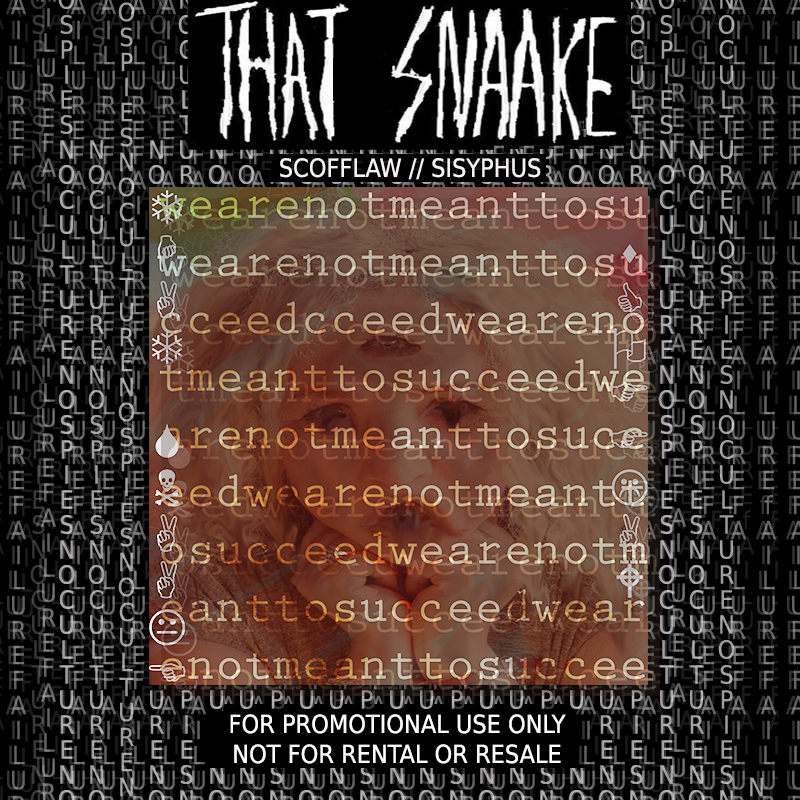 We've a lot of time for Dublin's That Snaake. Cutting a singular figure in a scene of prevailing alt-rock uniformity, the Paul O'Connor-fronted quartet's live shows are some akin to shock-and-awe; a steady blitzkrieg of carefully honed noise and unrelenting disdain.
Taken from their forthcoming second EP, Blinded By The Smell ("the melodious outward looking companion to the short-sighted tumultuous rage of [their debut EP] At Swim One Stone") we're pleased to premiere the band's new single 'Scofflaw // Sisyphus'.
According to the band, "It tells the story of an ageing musician who played a bit part in the Commitments desperately trying to convince a drunk businessman to bankroll a sequel in the corner of a nightclub while Rihanna's 'Work' blares – making his words inaudible. He then descends into a panic attack caused by the irreconcilability the narrator's dual personality – that of the Scofflaw and that of the Sisyphus. One a rebellious, volatile, decedent and passionate idealist and that of the other the enslaved worker punished for their hubris by being banished to a futile and eternal task."
Camus would be proud, wha?
That Snaake launch Blinded By The Smell at Dublin's Bello Bar this Friday with Sister Ghost, Slouch and Thumper.