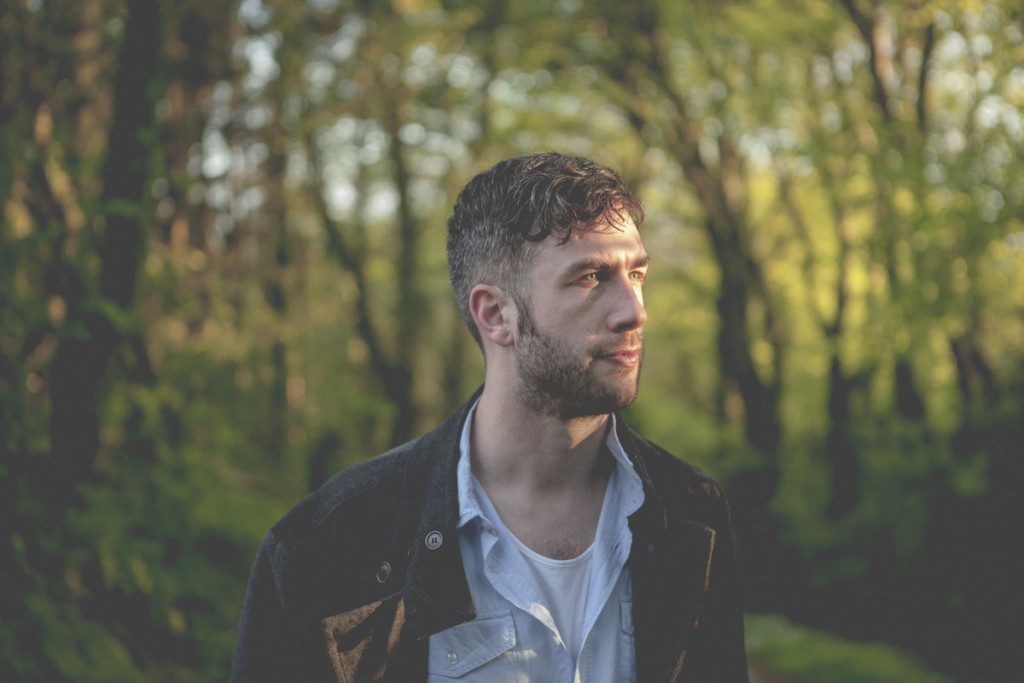 In the latest installment of Monday Mixtape, Cork artist Jack O'Rourke guides us through some of his all-time favourite songs, including Iggy Pop, O Emperor, Beach House and Randy Newman. O'Rourke plays Mike The Pies in Listowel, Kerry and Belfast's Duncairn Arts Centre on Thursday and Friday respectively.
O Emperor – Po
Everything O Emperor have put out is fucking incredible. They are edgy and push the boundaries sonically but there's so many melodic hooks and genuine musicianship, so you're never left thinking, is this Emperor's new clothes? Inventive melodies and the sentiment about running from The Man with the trippiest video makes it compulsive listening. It's got the best chromatic descending line I've ever heard in any song.
Maggie and Terre Roche – West Virginia
This knocked me for six when I heard Maria Doyle Kennedy cover it. Maggie and Terre went on to form The Roches with their sister Suzy but this was their first album. 'West Virginia' is a bittersweet ode to suppression and it should be more well known. I think my own song 'Silence' is like a companion piece to this. This young kid whose rearing is described as "Catholic, political leanings and a talent for stealing things" Paul Simon produced this track – there's a stunning string arrangement and Maggie's voice soars somewhere between late 60's Joni Mitchell and Laura Nyro. The last line is a killer…. early sexual experiences and the awkwardness and heartache of it – "learning on me, turning off lights, so you just couldn't see."
Iggy Pop – Funtime
I love that the guitar riff is sending up The Stones 'Satisfaction'. It's got the perfect blend of Bowie's compositional genius and Iggy's unhinged darkness and it's still a bit camp and fun – like an updated Stooges inspired version of 'The Monster Mash'. You can hear how it influenced Bauhaus and Siouxsie Sioux.
John Prine – Sam Stone
John Prine is on the Mount Rushmore of songwriting craft. About a shell-shocked Vietnam Vet, the chorus writes from the Vet's baby son's perspective.. "there's a hole in Daddy's arm, where all the money goes." It's heartbreaking and chilling and the simplicity of the melody and the arrangement let's the lyrics take hold and they really do.
Beach House – Myth
I love Victoria Legrand's smoky voice on this track, like a murky Grace Slick and the chorus is just sublime. She really soars on the lines, "Found yourself in a new direction, arrows falling form the sun" It's like Tolkien with synths, and Alex Scally's guitar lines are so beautiful.
Aretha Franklin – Ain't No Way
This is just an RNB Operatic Aria. An aural orgasm. The desperation and the drama in Aretha's voice when she sings, "stop trying to be someone you're not." It's stunning. The backing vocalists and the horn charts and the way Aretha plays piano really moves me. The sheer musicianship of her early output is staggering. Her tone is breathtaking and you can hear her pain.
Randy Newman – In Germany Before The War
Perhaps the eeriest song I've ever heard. Disguised under a tune that perhaps only Debussy could have written, Newman tells the narrative of a girl getting lost and a man with glasses watching her. The nursery rhyme quality of the melody and the cascading strings are moving and horrifying equally. And people think that Newman only writes Disney songs.
Emmylou Harris and Gram Parsons – Love Hurts
If I could hear one voice for the rest of my life it would be Emmylou. Equal parts celestial and rootsy – as Rosanne Cash describes as "cracked crystal". There's this timbre that makes her enhance any voice, be it Gram or Beck. When I hear Gram and Emmylou in perhaps some of the greatest duets ever recorded in popular music, it's more youthful innocence being broken than the whiskey soaked disillusion of melancholy in most washed in the blood authentic country music.