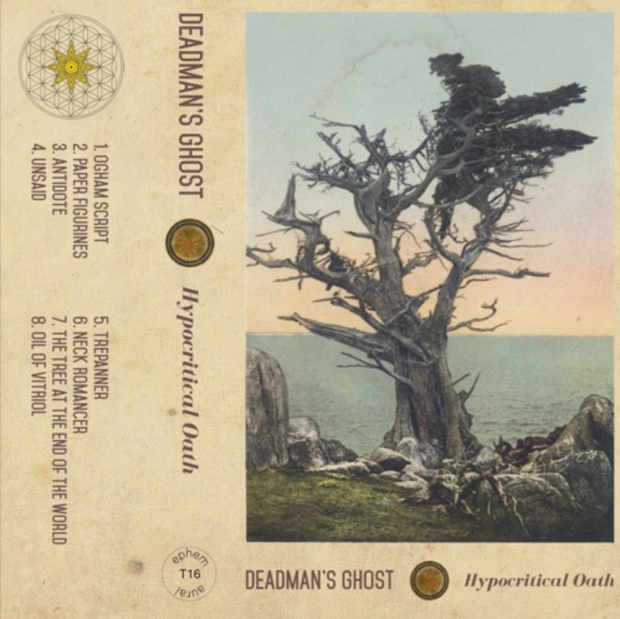 Back in April we shared 'Insula', a new cut from Belfast musician and producer Jason Mills AKA Deadman's Ghost. Betraying some sonic lineage to the likes of Beak> and Tortoise, it promised the unravelling of new territory and – we hoped – some new material from the multi-instrumentalist artist.
Now, seven months on, Mills has just announced details of his forthcoming third full-length release, Hypocritical Oath, which promises to be an album in which "dark tales, ambient swells, field recordings, ominous electronics and banjo twangs form part of a sonic tapestry". Featuring additional production by David Baxter, Barry Lynn and Simon Mateer, and some additional musicianship from Baxter, Clare Hutchinson and Jenny Hutchinson, the album will be released via New York experimental, underground and electronic imprint Ephem-Aural both digitally and via a limited pro-dubbed Chrome cassette run on Friday, November 25.
A sublime mesh of banjo, synth, Hammon organ and guest accordion, the album's lead single 'Unsaid' is a prophetic instrumental, confining within its three-and-a-half minutes the exact kind of cross-weaving of sounds and textures that Mills has long achieved with some impressive results, not least on his second album, The Broken Zoetrope, released back in 2012.